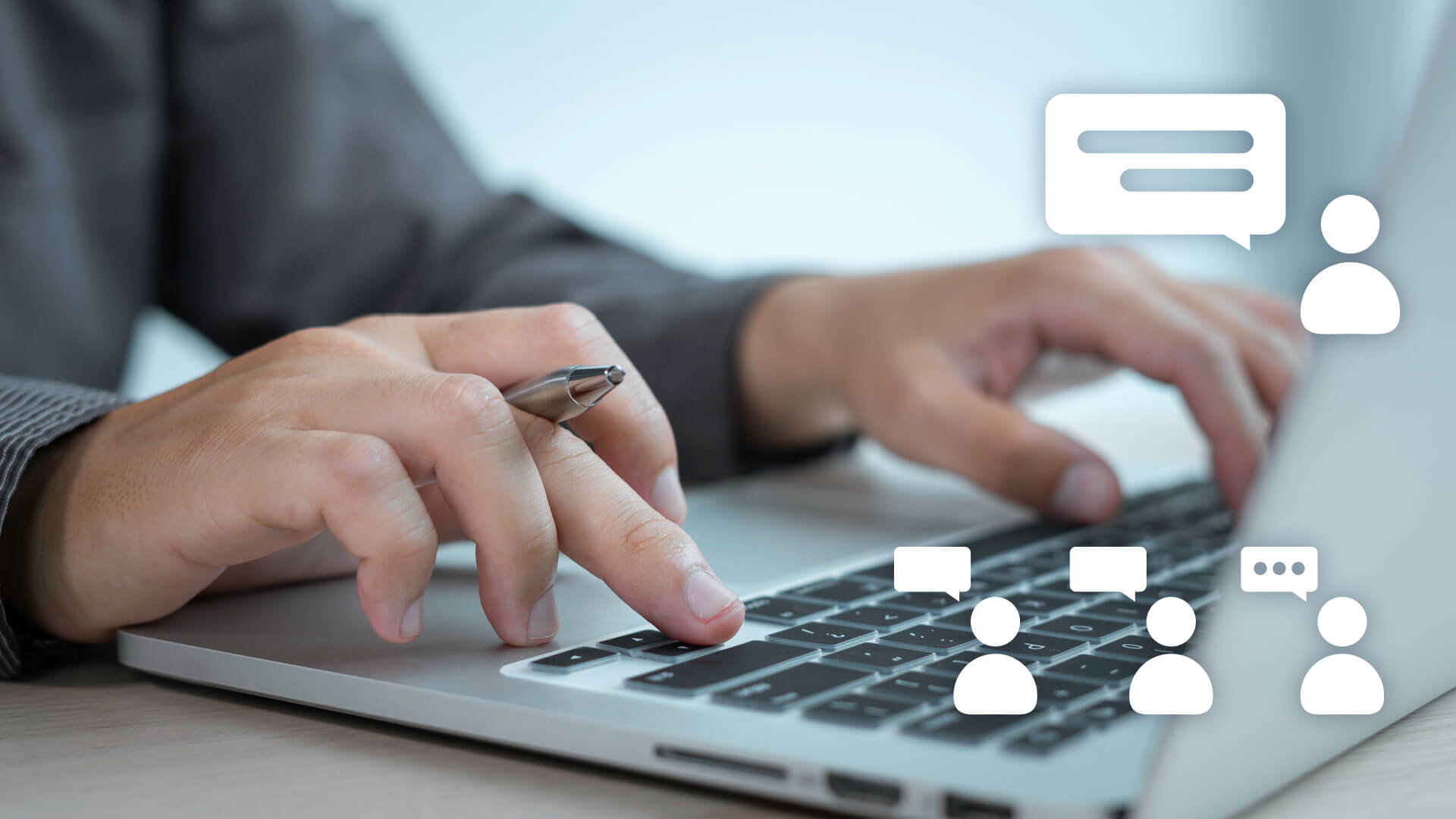 Customer communication is important, yes––but it's equally essential to optimise internal communications. How efficiently your teams communicate with each other determines how smoothly your business can run. Unfortunately, people often tend to overlook internal comms in favour of customer connections. 
Now more than ever, it is important to keep all your employees connected. With remote work on the rise, your team may not be engaging with each other as effectively or regularly as they used to. Through the pandemic and beyond, you must encourage information sharing by strengthening your internal communications. 
This article is our guide to effectively using your hosted phone system for internal communications. Read on to learn how to curate the perfect internal comms strategy for smooth day-to-day operations. 
Conference calling connects employees based anywhere
Hosted phone systems allow conference calls with numerous employees. This feature helps your teams check in with each other, and ensures daily meetings are smooth and productive, even in a remote set-up. Moreover, these conference calls can be internal or external—or a mix of both. Thus, they provide a simple yet flexible meeting solution and allow work to continue, no matter what.
A major benefit of conferencing over the cloud is that it is quick and easy, and your team members can enjoy multi-device compatibility. Whether you wish to use your smartphone, laptop, tablet, or PC, you'll experience crystal clear audio and video, even on low bandwidth. 
This feature is designed to replicate a physical meeting and helps your employees be just as productive and collaborative as they would've been face-to-face. In fact, you can make your meetings as inclusive or exclusive as you want, or open to the entire company––if you so wish.
 Invite a large number of participants right from the comfort of their homes via meeting links and passcodes to let only authorised guests in and keep eavesdroppers at bay. And there's more––record your online meetings and take notes so that no detail is missed at any point.
Your hosted phone system provides a platform which is easy for anyone to access, regardless of where they are in the world. It also gives you the chance to communicate vital information with everyone at once, saving you considerable time, effort and money. 
Instant messaging for quick communication
Don't add to your employees' workload or frustration by making them wait for any required authorisations or information. You can use your hosted phone system to send instant messages to and fro, and have important details shared in real-time.
And instant messaging is a great alternative since emails can often get overlooked in crowded inboxed and people miss out on integral communication. It frees you up to spend more time on customers—clearly a win for your business. 
Besides, instant messaging connects staff on a much more personal level. If a teammate needs training or support, they can quickly send a message to a colleague. This method of communication is much more common in the current day and age. In addition, it is less intimidating to those reluctant to use their hosted phone system to call unfamiliar coworkers.
Acefone's hosted phone systems come with an online portal where information can be stored and easily accessed by employees. This shared space is ideal for creating a collaborative workplace and enhancing internal communications. 
Employees can then attach notes or files to customer accounts for easy access, or you can even share general information on anything else relevant for closing leads. Share announcements, special offers, changes to any policies, and much more—so that all your employees are on the same page. 
Hosted phone systems encourage your staff to share information among themselves too. No one knows your customers better than your agents. Anything from how clients prefer to be addressed to their latest purchase and interests can be stored safely and shared securely via the easy-to-access portal. Therefore, the next time a customer calls, they'll be guaranteed personalised and contextual service.  
Similarly, if the customer has had issues or filed a complaint, maintaining a written record of the encounter will keep everyone notified of the developments. This eliminates escalation of the issue as well.  
Contact other operators easily
You can connect any employee and communicate for free by dialling their extension on the hosted phone system. There are no geographical barriers and you can enjoy top-notch communications with them as if they were in the same room even if they are on the other side of the world. 
This way, you can ensure that teams are working collaboratively, communicating with absolute clarity, and minimise the margin for errors. 
Internal communications are especially important for businesses operating at multiple locations as each branch can learn and improve from the experience of the others. Hosted phone systems work well for such businesses as they allow seamless internal communication.  They make for a great way to gain and share real-time insights into the experience of colleagues across the business.
Access detailed performance analytics 
A hosted phone system gives you unique insights into the performance of each employee, call times, costs, your business as a whole, and so much more. Your portal allows you to access and share this data with your team, making it easier to highlight their strengths and weaknesses. For instance, you can show staff exactly how many calls they are receiving compared to the previous year. 
These important internal communications help you keep your staff informed about where the business is on any given month. And sharing individual and team performance data also initiates positive and constructive conversations between the manager and the members. 
Strong internal communications also help foster a creative atmosphere in your business. Having the insights a hosted phone system gives you on hand to share is a great way to motivate staff to work together towards a common goal.
And when you're open and transparent about such performance data, you also show them that you are
trusting them to improve their own performance however they see fit. This will enhance the team camaraderie and will help you create excellent long term results and relationships.
The way forward
The features of your hosted phone system allow you to create a seamless internal communications strategy at no extra cost. You can target specific teams or all of your employees and ensure that vital information is shared promptly. 
The easier it is to share information, the more collaborative is the engagement. Teamwork and collaboration are always great for business, and customers will surely see the benefits too.
To find out more about internal communications and your hosted phone system, call our expert team on 0800-084-3663.

Olivia is an outgoing person who enjoys writing, is an SEO enthusiast, and often interacts with others in intellectual conversations. She enjoys listening to music in her free time. Connect with her on Linkedin
https://www.acefone.com/blog/wp-content/uploads/2021/02/Enhance-Your-Internal-Communications-With-A-Hosted-Phone-System.jpg
1080
1920
Olivia Trott
https://www.acefone.com/blog/images_acefone/logo.png
Olivia Trott
2021-02-01 12:19:41
2023-03-23 11:23:44
Enhance Your Internal Communications With A Hosted Phone System