Communication plays a crucial role in our personal and professional lives. 
It is a fundamental social skill that helps us build and enhance relationships with friends, colleagues, and family members by helping us express our messages and ideas. 
In the workplace environment, good communication also helps minimise errors and optimise productivity. Poor communication, on the other hand, results in employees doubting their skills and abilities in the organisation. 
In fact, communication is an art. It comes naturally to some, while others struggle to articulate their thoughts and feelings in a conversation. 
One can miss out on their dream job, struggle to progress in their career, and lose potential customers and substantial deals due to poor communication skills. 
This blog will help you gain a better understanding of effective communication and its importance in a working environment. 
What is effective communication?
Effective communication is vital for the success of a business irrespective of its size and domain. 
It refers to the process of exchanging ideas, thoughts, and information in such a way that is understood by both—the sender and the receiver. 
Effective professional communication includes explaining the company policies to your clients and answering their queries about your products and services. 
It improves the relationship between a company and its clients, increases employee engagement, and enhances the overall efficiency of the team. 
In simpler terms, the ability to get your message across is the difference between closing a deal and missing out on lucrative business opportunities. 
Additionally, effective communication also plays a significant role in a remote working environment. When employees understand their roles clearly, it results in improved performance. 
Therefore, management must ensure seamless communication internally to keep all the employees on the same page.
The importance of effective communication
Communication, whether written or oral, plays a vital role in the development of an organisation. It helps you attain your business goals, understand your employees better and perform basic management functions, such as planning, organising, and motivating.
It allows you to facilitate healthy relationships among your team members, provide constructive feedback and increase loyalty towards the organisation. 
Thus, management must encourage its employees to adopt good communication habits to boost team spirit and build camaraderie. 
Here are some ways effective communication can enhance your workplace environment and help your business thrive:
Improved team building
Honest communication among employees helps build a solid team. In fact, open communication between staff and managers creates a positive work environment and boosts everyone's morale. 
Good communication strengthens relationships, encourages fruitful brainstorming sessions and creates a sense of belonging among employees. It keeps their spirits high, which helps them resolve issues faster and more efficiently. 
On the other hand, ineffective communication leads to confusion, misunderstanding and affects teamwork. Thus, the management should listen carefully, mindfully deliver their message and practise ways to communicate effectively. 
In simpler terms, when employees are on the same page and have clarity about their work, they go the extra mile to achieve company goals and don't let you down.
Resolved problems and mistakes
A clash of opinions is inevitable in a working environment, given personality, cultural or linguistic differences between coworkers. Employees may be burdened by an overwhelming workload or frustrated due to personal concerns. 
But long-term misunderstandings can be avoided with effective communication. 
Effective communication is not just about who is right and wrong. It's about having an open and honest conversation to ensure everyone's ideas are heard and needs are met. 
On the other hand, displaying a lack of enthusiasm, disrespecting co-workers and seniors, and communicating vague guidelines and instructions comprise poor communication. These create silos and friction between colleagues. And siloed working results in reduced efficiency and collaboration, ultimately hampering the growth of the organisation.   
Management can avoid these issues by assigning a mediator who can help with conflict resolution. Another way is to have one-on-one conversations with the parties involved.
Team building exercises like role reversal and identifying points of agreement and disagreement can also help. 
A better work atmosphere
Effective communication plays a crucial role in creating a healthy work environment for everyone in the company. It promotes a two-way flow of information between employees and management, which in turn eliminates confusion and frustration.
When employees are allowed to communicate their problems to the management without any fear, they receive effective solutions. This enhances their job satisfaction and performance.
And when managers clearly communicate the business' targets to their team members, everyone is able to come together and achieve the common goal. 
Therefore, expectations must be clearly laid out and leaders must avoid information overload to reduce uncertainty and ensure that everyone understands what is expected from them individually and collectively. 
To effectively do so, leaders must connect and engage with colleagues and subordinates regularly. Employees should be encouraged to share their ideas and give feedback on processes to improve systems. Additionally, managers can organise group activities, workshops, team lunches and run employee satisfaction surveys. 
They should also discuss employees' professional ambitions and endeavour to align individual goals with the company's goals. 
Along with that, managers can attempt to learn more about their team members' skills and past work experiences. They may discover that their colleagues can actually wear multiple hats at work. 
For instance, let's say that you hire a customer service representative. But when you have an open conversation with them, you learn that they have extensive marketing experience as well.  In such a scenario, you can encourage your employee to handle different responsibilities and even take an internal transfer into another department if they are interested in the profile. 
Effective communication will help you create a balanced work environment and ensure all employees feel comfortable and satisfied with their work. 
Amps up productivity
Effective communication leaves little room for misunderstanding. It helps build good work relationships, improves time management, enhances productivity and fosters staff cooperation. 
Open conversations allow managers to assign employees tasks based on their talent, identifying which employee would be best suited for the job. Doing so will improve team efficacy and employees will take accountability for their work. 
For instance, if one of your employees is well-versed with Microsoft Excel, you can ask them to manage spreadsheets. This will help you get work done faster but will also keep your team's morale up since you won't have assigned the task to a team member who doesn't enjoy working with the tool. 
Additionally, in a work environment where everyone can express themselves freely and share their opinions, employees tend to suggest out-of-the-box ideas.  
All you need to do is cultivate an environment wherein employees feel confident offering innovative solutions without worrying about unhealthy criticism. Encourage them to challenge each other's ideas and co-develop strategies to refine operations. 
Better yet, reward successful innovative ideas by sharing them on social networking sites like Linkedin.  
Excellent communication ensures that your employees are aware of their roles and responsibilities. It allows them to be proactive in their work and encourages them to push the boundaries when it comes to their contributions.
Satisfied and happy employees are the best brand ambassadors any organisation can have. 
Remember, if your employees can transparently communicate and feel they can grow and flourish, your company will witness growth, both internally and with its customers. 
After all, a team that feels good delivers better results.
Conclusion
Communication at the workplace is not a one-way street going from top to bottom. It's more than that water-cooler gossip, fun work memos, and office banter. It includes clarity, consistency, and commitment to be effective.
And effective communication is the backbone of businesses irrespective of their scale and size. If you can interact freely, honestly and openly with your colleagues, you will promote trust and loyalty amongst your employees. 
Thus, shift your focus to building good relationships with your employees. Take measures that enhance the overall efficiency and productivity of your organisation. 
At Acefone, we help you build strategies and deploy solutions that can redefine communication at your organisation internally and externally. Contact us at 0800-084-3663 or drop an email at contact@acefone.com!.
https://www.acefone.com/blog/images_acefone/logo.png
0
0
Olivia Trott
https://www.acefone.com/blog/images_acefone/logo.png
Olivia Trott
2022-04-07 10:23:30
2022-04-07 10:23:30
Why is Effective Communication Important?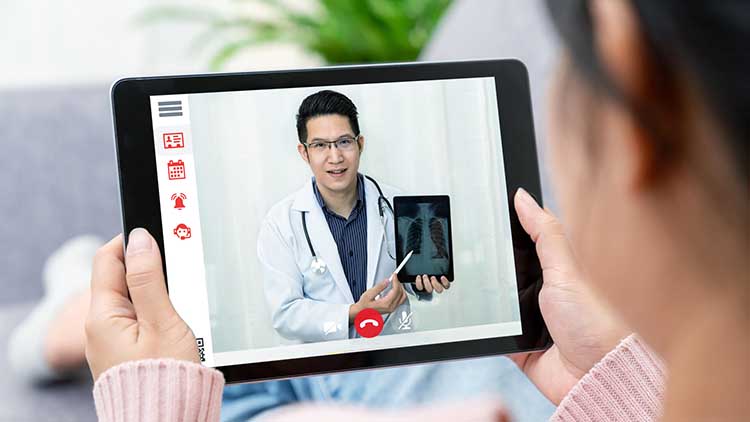 The COVID-19 pandemic put a massive strain on healthcare organisations across the globe. Patients or not, people were concerned about the availability of professional help and medical resources. 
The panic led to an influx in inbound queries, which, coupled with social distancing and lockdown norms, became quite the challenge for customer support agents working in the healthcare industry. 
To successfully cater to people's queries and concerns, healthcare organisations had to shift their support operations to a virtual contact centre. 
What are virtual contact centres?
A virtual contact centre is a solution that allows customer service representatives to operate from different locations, as opposed to working from a single site. 
Since it runs over the Internet, a virtual contact centre allows agents to work remotely and handle customer issues via multiple channels like phone, chat, email, etc. 
Working in a virtual environment ensures safety, increased agents' productivity, and elevated customer satisfaction levels. 
Patients no longer want to wait in lines for medical processes such as booking appointments, collecting their diagnostic reports, and so on; they expect robust and contactless methods of instant care. 
This is where virtual contact centres come into the picture—they help healthcare service providers offer quick and seamless services. 
Moreover, these contact centres allow healthcare institutions to be there for their clients much after billing. Patients can receive post-treatment medical care like contactless medicines, online appointments, and teleconsultations. 
So, without further ado, let's understand how a virtual contact centre helps healthcare providers communicate with their patients effectively. 
Tips for virtual contact centres in the healthcare industry
Virtual contact centres can be tweaked to cater to the needs of various industries. 
Some tips that virtual contact centres in the healthcare industry can follow are:
Implementation of new workflow processes to prioritise COVID-19 emergency calls over other medical inquiries

Introduction of COVID-19 related scripts to accurately route medical questions to relevant departments

Allowing agents to handle increased call volume and collaborate with other departments with the help of cloud-powered tools

Making agents aware of their key performance metrics to enhance their performance

Development of an internal website that query resolution with the help of chatbots and frequently asked questions 
Challenges for the healthcare industry
Healthcare organisations face different challenges every day. From the lack of adequate medical equipment and a weakened workforce to emergency cases, new curveballs in the form of new variants—there's much for them to tackle.
Given below are some obstacles they commonly face. 
The uncertainty regarding the pandemic and its symptoms meant people were booking appointments even for illnesses like the seasonal flu, stomach infections, etc.
Due to the increase in queries, patients had to wait in long call queues to connect with agents. As a result, they disconnected the call without interacting with the agent, resulting in a high call abandonment rate.
The surge in COVID-19 cases and a workforce shortage created a lack of emergency services such as ambulances. People had to call up multiple healthcare providers before they could book an ambulance for themselves or their loved ones.
This resulted in delayed service, accelerating the urgency of treatment. 
Since people couldn't and didn't want to venture out, they could not collect their diagnostic reports on time. Not only did this delay their treatment, but it also turned into a logistical issue for those working at laboratories.
Healthcare organisations found it difficult to attract and retain patients. Contemporary patients demand a streamlined self-service experience to complete simple tasks independently, such as downloading immunisation records, paying their bills, checking their account status, etc. 
Instead, traditional healthcare delivery methods require people to physically visit centres to collect their reports, receive diagnoses, and the likes.
How virtual contact centres can help the healthcare industry
Virtual contact centres provide the necessary tools and features to help healthcare providers deliver better patient experiences. Some of these are:
Real-time tracking
The real-time location system (RTLS) feature provides immediate tracking and management of medical equipment, staff and ambulance. It ensures patients reach the hospital in time, avoiding any serious medical problem. 
For instance, when a patient dials an emergency number, they are redirected to the nearest local driver in their region with the help of location-based routing. 
The real-time location service promotes patient safety and reduces hospital-acquired infections within facilities. It also helps locate healthcare staff in hospitals when a patient or other staff member requires assistance during an emergency.
Moreover, RTLS also helps track the physical movement of patients who have dementia and Alzheimer's to ensure their safety. 
In-app integration
Integrating contact centre solutions with the management system allows people to book appointments from within the app. 
Patients no longer need to seek manual support or wait on hold to fix a consultation slot with a doctor. They can now do it from the comfort of their home with just a few clicks. 
Furthermore, the integration allows you to create patient IDs and keep track of their history, assigned doctor, and consultation time. 
With the help of patient profiles, you can send timely alerts and reminders for medicines, blood tests, etc. These alerts and reminders can often be a lifesaver for patients with chronic issues. 
Report alerts
The best way to enhance a patient's experience is by improving communication and reducing their workload. 
Offer omnichannel communication by sending e-reports to your patients via email, messaging apps or simple SMSes. Allow patients to view their test results and reports online and save them the hassle of coming to the hospital physically.  
In simpler terms, report alerts enable you to reach patients outside of the hospital environment personally. 
Securing patient records
Data breaches are a very common phenomenon in the modern world. But, healthcare systems cannot afford to let patient data be at risk as they would have to pay a hefty penalty for violating compliance standards. 
Security compliance can help organisations save valuable patient records and information from data theft. 
Therefore, medical organisations must invest in security measures to remove the threat of ransomware attacks and data breaches and protect sensitive patient data. 
You can also integrate CRM software into your system to access the patient data and history at your convenience. 
Engagement after treatment
A patient's journey does not end once they pay the bills and get discharged from the hospital. Sending timely reminders for regular checkups and health tips via emails, SMSes etc., can help bolster doctor-patient relationships. 
Such reminders also help patients look after their health and take necessary precautions. 
Conclusion
Virtual contact centres help healthcare organisations form personalised relationships and improve customer satisfaction levels. 
They also help heathcare providers work remotely and provide excellent features and services to patients. 
Furthermore, omnichannel platforms help providers communicate with patients via different channels. They also simplify tasks like booking an appointment, collecting reports, sending reminders, etc. 
To know more, get on a call with our experts at 0800-084-3663 or drop an email at contact@acefone.com.
https://www.acefone.com/blog/wp-content/uploads/2022/03/Create-a-Virtual-Contact-Centre-for-Healthcare-Organisations-1.jpg
422
750
Saurabh Sharma
https://www.acefone.com/blog/images_acefone/logo.png
Saurabh Sharma
2022-03-07 12:24:52
2022-04-08 09:58:02
Create a Virtual Contact Centre for Healthcare Organisations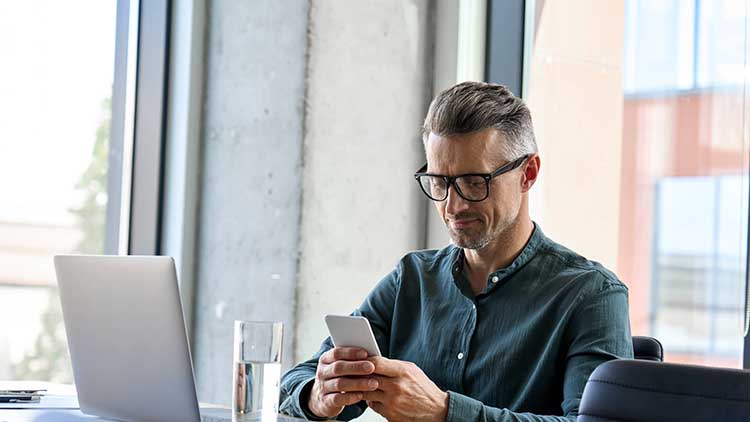 Texting came into our lives with the advent of cellular phones over two decades ago. It remained a convenient way to communicate between friends, family, and acquaintances for quite a while. 
Over a period of time, however, businesses began to uncover the benefits of simpler and faster communication through instant messaging. Mass messaging became the first real deployment of texting by businesses.
Today, texting is the preferred way of communication for businesses due to a variety of customer engagement options, from marketing to customer support. 
In addition, with collaborative work across geographies becoming a reality, messaging has become a tremendous enabling tool for internal communication as well. 
Texting in business environments has many benefits. Before diving deeper into how to drive professionalism in this space, let us review these advantages.
Benefits of business texting
Some merits may be seen as common knowledge and are often taken for granted in today's connected world. 
Yet some businesses still do not have a policy around the use of instant messaging in their communication model. It is crucial that businesses implement some guidelines before they adopt texting:
Texting is not necessarily dependent on an active Internet connection. Hence, it is always available for both the team members as well as customers.
Speed and personal touch are both inherent to texting, and they both convey a sense of professionalism. The sense of personal touch brings a sense of being looked after. 
Recipients, including customers, tend to read and respond to messages faster than emails. Speed translates into responsiveness and adds to a better experience for sure. 
Texts are more likely to be delivered to the recipient only. 
And there are a plethora of situations where privacy matters, such as when sending an OTP, or when banks send you an update on your account. Texting becomes the preferred choice of communication in many such instances.
Some forms of communication are not age-friendly. For example, a section of the population may find the use of email rather difficult or effort-intensive

On the other hand, texts are basic. With the advent of voice-to-text and vice versa, this mode of communication has become easier than ever.
Texting is inexpensive. For all the benefits it offers and the costs at which it comes, the value proposition of business texting becomes rather alluring.
While reviewing the benefits, it is also pertinent to note that the form and flavor of messaging in professional environments are very different from personal messages. 
This is why it is essential to know and implement the right texting ways. Else, it is easy to flounder on the basic etiquettes that are so important. 
Incorrectly drafted messages can be annoying for the recipient and could even be misinterpreted. And all this may actually be happening unintentionally without the sender ever realising the errors in following the basic etiquettes.
Let us look at the proven rules of etiquette, the best practices, and also some common errors that should never creep into a business text. 
Rules for professional etiquette
The rules are relatively straightforward and simple. Most of these fall into one of the two buckets – things to do, and things to avoid. The rules and tips compiled below are not in any order of priority; each of them is important.
Be sure that texting is appropriate
Remember that texting is not the go-to mode of communication for everything and every time, especially with customers. It is suitable for short updates, time-bound messages, or crisp text-based information. Texting is an absolute no for conversations or discussions, sharing of confidential information or even sharing big news. 
Before initiating a business text, it may be a good idea to evaluate whether a phone call or an email would be a better way to communicate the information. After all, each mode of communication has its benefits. While this is a subjective topic, viewing it from a customer's perspective can help. 
Asking for consent from a customer is considered polite. Permission opens the door for a healthy conversation. Keep in mind that messaging without consent is considered spamming. 
Many countries around the world have regulations and frameworks to protect their citizens from unwarranted messages flooding their inboxes. Hence, it is also a legal obligation to seek consent. Such consent can range from a customer sharing his number to receive information to explicit written consent. When in doubt, seek guidance from the manager or advice from your legal counsel.
Everyone receives messages from unknown numbers, and most may be wary of even opening a message from an unidentifiable source. So, until your number is known to the recipient or you are using a cloud-based solution where your number is your identity, it is important to identify yourself in the message to ensure that the communication gets delivered.  As a business, it is advisable to use dedicated cloud-based numbers that are inherently identifiable by the recipient. Such numbers are available from cloud service providers.
Like consent, many countries have regulations on the sender's identity as part of compliance mechanisms. Again, when in doubt, seek guidance from your manager or advice from legal counsel.
Use a greeting or a salutation
A greeting with a salutation is always polite and is inherently endearing. We use them during face to face communication as well as over phone calls, so why not in texting. Addressing the customer by name is also a good idea for personalisation.
State the reason for the message upfront
Every business communication has a reason and an objective. It is a good idea to state the reason upfront. Whether the message is about a status update, a task completion, a request for an appointment or whatever it might be, mentioning the reason underscores the relevance of the message. 
Always remember that short is sweet
Long and winding texts can be confusing and annoying. It is best to be straightforward with the content and communicate it in as few words or lines as possible. The recipient does not have the patience to scroll through to get to the point. 
'No more than one' is another key element to keep in mind for messages that contain a call to action. It is easier to precipitate action from the recipient when there is a single call to action.  
Check grammar and use a professional tone
It is best to stick to a professional approach in language and tone. So remember—no use of modern slang or emoticons. These are best left to personal texting. Even the use of capitals in words can be seen as threatening and are absolutely avoidable.
In addition, wrong punctuations and incorrect grammar are completely avoidable. They may generate a sense of fraudulent spam in the recipient or worse, have lent a negative perception towards your business.
As a bottom line, always remember that each communication has implications for the sender's image and for the business. To reiterate the point, always keep it safe.
Always stick to business hours
Most people like to draw a line between work and personal time. And a message received at odd hours can be seen as intrusive and annoying. It is best to stick to socially acceptable norms and text only during business hours. When communicating with people in different time zones, it is a good idea to be mindful of the business hours of the recipient. Texting may not be the best option in cases of emergencies anyway.
The objective of business texting is to add to customer experience positively. Messaging at the wrong hours is certainly counterproductive.
The core reason for the wide adoption of texting in business is speed. And speed should work both ways. When there is a query from a customer, it needs to be responded to quickly, in the shortest time possible. 
Being responsive adds to a sense of gratification in the customer and adds to their experience. From this perspective, each query is an opportunity that should never be allowed to slip.
Respecting the other person's choice is exceptionally relevant to personal and professional engagements. 
In a business environment, customers have the choice and retain the option to exercise their choice at all times. Therefore, if a customer opts out of receiving promotional texts, it has to be respected at all costs.
It is evident that some rules of etiquette detailed above are common courtesy while others are professional courtesy. 
Still, just knowing them or listing them down somewhere is not going to be enough. 
The key lies in the broad adoption of these in everyday behaviour and communication. Let us review the next steps towards implementation.
From rule book to implementation
The cornerstone to appropriate implementation is comprehensive awareness. Everyone in the team needs to know the rules and their relevance to efficient business communication. 
Some of the best practices around awareness are:
Create a business etiquette policy
To underline the importance that your business lends to excellence in business texting, it is a good idea to articulate a policy around the same. The policy needs to be shared with each employee. Better still, employees should be encouraged to acknowledge their understanding, or the lack thereof, of the policy.
All businesses have their own internal communication systems—from placards in the shop or office floors, physical notice boards, digital boards, and email to intranets. 
Together with other important policies like quality or customer orientation, this policy should also be available everywhere for viewing or referencing.  
Conduct orientations and trainings
Most good businesses lay strong emphasis on talent development. They have a defined roadmap that details everything, from new employee orientations to regular training. 
We also know that employee mannerisms in customer engagements have a direct bearing on the brand image of any business. 
It is always a good idea to consistently reinforce the importance of professional business texting and go through the right way to text as a refresher. 
Hence, training in rules around etiquette in business texting needs to be a part of all regular training programs. 
Enable teams to manage crises
Despite driving sensitivity and all the training, there could always be a situation when something goes wrong.
For example, a batch of messages may go out with incorrect information. 
How to recover from such instances is another element that needs to get addressed in the training module. 
So, to recover from an embarrassing instance without dishonesty is a learning that is as important as knowing how to do it right in the first place. 
Final words
While texting comes naturally to most people on this planet, there indeed are differences in personal and business texting. 
In the modern world, texting has proliferated in business environments for its benefits. Hence, it becomes crucial to define certain rules of engagement for this mode of communication.
There are etiquettes, rules, and best practices that need to be followed when it comes to engaging with customers or even internal team members. And it is crucial to train employees on these. 
After all, the way our employees communicate through texts reflects on the image of the business. 
This needs to be done, and there will never be a better time than now. 
At Acefone, we assist businesses in elevating their communications to the next level and building strong customer relationships. To know more, get in touch with our experts at 0800-084-3663 or send an email at contact@acefone.com.
https://www.acefone.com/blog/wp-content/uploads/2022/03/Business-Texting-Etiquette-10-Proven-Tips-for-Leaving-Great-Impressions-1.jpg
422
750
Acefone Editor
https://www.acefone.com/blog/images_acefone/logo.png
Acefone Editor
2022-03-01 04:32:35
2022-04-07 10:24:52
Business Texting Etiquette - 10 Proven Tips for Leaving Great Impressions