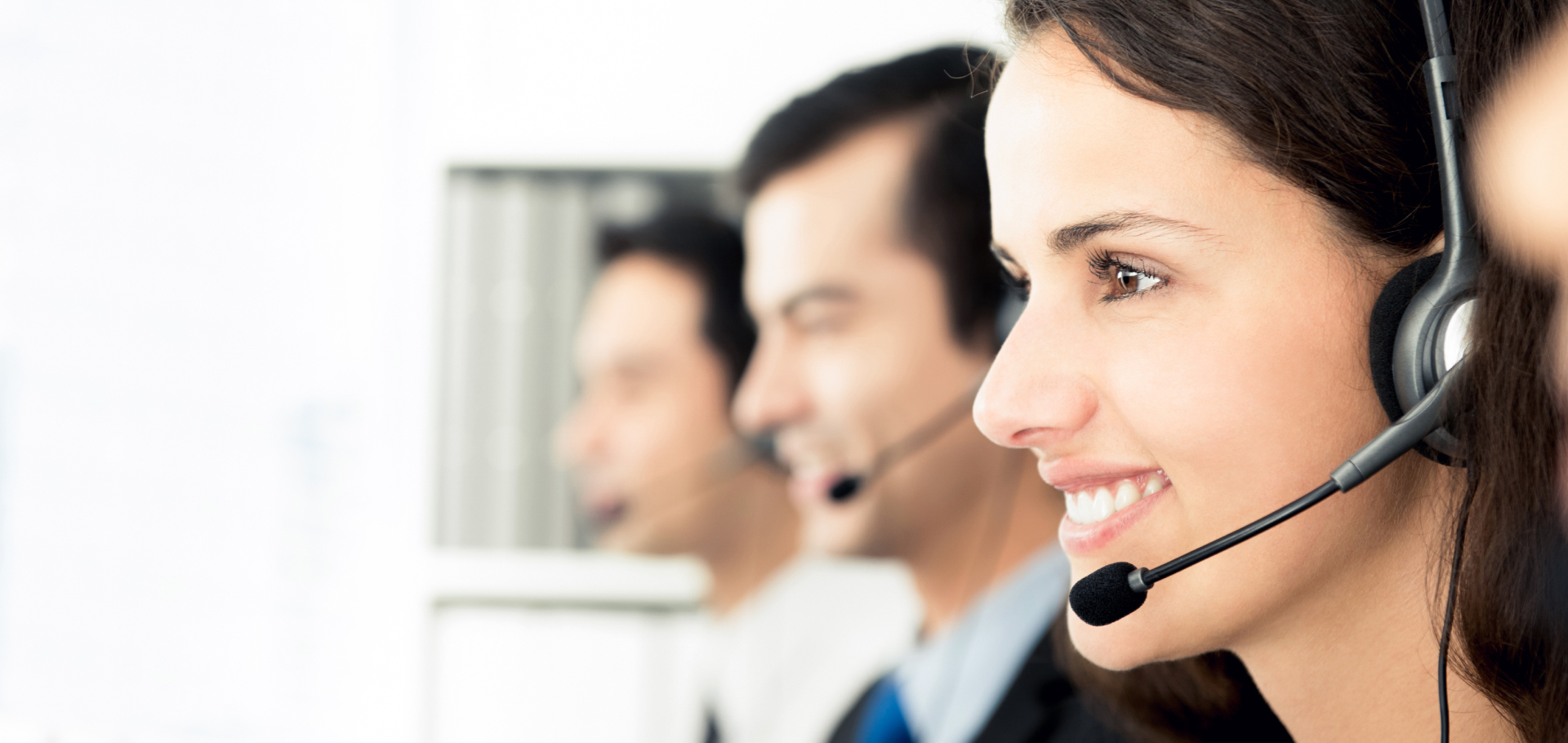 Customers are the most important people in any sort of business, be it a startup, SMB or a large enterprise. What makes them stay isn't just what you sell, but the way you sell it and the experience they have buying from you. This starts with one crucial step; being able to reach you.   
While you're always available for your customers and leads, they need a way to contact you easily and efficiently because even the best sales strategy fails when your callers are unable to get in touch. This is where a business phone number can help. 
A business phone number is a number operated using internet-based technology. It is an umbrella term for various kinds of numbers—for instance, toll free, local, and vanity numbers—all serving different purposes. As these numbers are digital, you can add extensions, collect data, and access various calling features at the click of a button.  
Furthermore, according to Forbes, "Even a sole proprietorship should have a separate phone number for customers or clients to call so they can get answers if they prefer phone calls. It's important to save costs because so many businesses need to have multiple points of contact, with websites becoming all the more important. " 
Your business can have multiple numbers to cater to clients in different parts of the world. There are three major types of business phone numbers. All three are explained further down.  
How do business phone numbers work?
A business phone number uses a technology called Voice Over Internet Protocol (VoIP) to make calls over the internet. Instead of using traditional phone cables, VoIP calls are converted from audio signals to data packets and then back to audio signals at the other end. This method of communication is faster, smoother, and more cost-effective than the traditional phone system for making calls between towns, cities, and even countries. 
According to Tech.co, "The biggest adoption of VoIP services was during the period of 2008 to 2012, but growth remains steady to this day, and small to mid-size businesses (SMBs) in particular will find the technology attractive across the near future: SMBs will likely grow more than 15% in the VoIP market by 2025." 
Functioning through the internet also has the added benefit of keeping your data safer and keeping any breaches to a minimum. That being said, as technology advances, so will ways to crack it. You can prevent that by learning more about do's and don'ts of communication when it comes to using VoIP.  
When a client dials your business phone number, they are typically routed to your customer service or sales team. However, if they call at a time when your agents are busy or unavailable, you can set up an multi-level Interactive Voice Response (IVR) menu.  
IVR is a technology that plays a pre-recorded audio menu, allowing customers to use dial-pad inputs to connect to the right department or record a voicemail. Callers can also use the menu for self-service queries. You can read the whole process here: How to set up an IVR that your customers will love. 
Agents can answer and address caller concerns from anywhere in the world with an internet connection and a smart device like a phone or computer. The system includes inbuilt call management features such as recording customer calls, transferring calls to other agents, and seeking help from managers if necessary. You can learn more about contact centers in our guide here. 
Types of business phone numbers
Business phone numbers can be broadly classified into three different types; Local numbers, toll free numbers and vanity numbers.  
Local phone numbers
These are primarily used by small businesses and startups hoping to appeal to a specific location. Local phone numbers allow you to call the residents of a particular area using a number with a local area code. This can be done from anywhere in the world.  
Callers can identify these numbers by their area codes; a person is more likely to answer a call from a local area code. 
Local numbers are great for developing personal connections with local audiences and enhancing your presence. They allow you to penetrate deeper into the markets and develop new customer relations. Some of the advantages offered by virtual numbers include geographical reach and local presence. 
Toll free numbers
As the name suggests, a toll free number, also known as 1800 number and free phone number, is a number that customers can call without paying a fee. The business is billed for both incoming and outgoing calls, allowing the customers to call without needing to spend any money. 
Toll free numbers are an asset that take your customer support to the next level and give your business a competitive edge. Deploying these tools makes you appear more professional and credible to prospects. You could be a homegrown startup, working from a garage, and still offer enterprise-level customer service with the help of toll free numbers. 
When integrated with the cloud, toll free numbers allow you to deliver round-the-clock service, improve client retention and boost sales—all without burning a hole in your pocket. There is a lot more a toll free number can do for you, which you can learn better and quicker through our FREE infographic.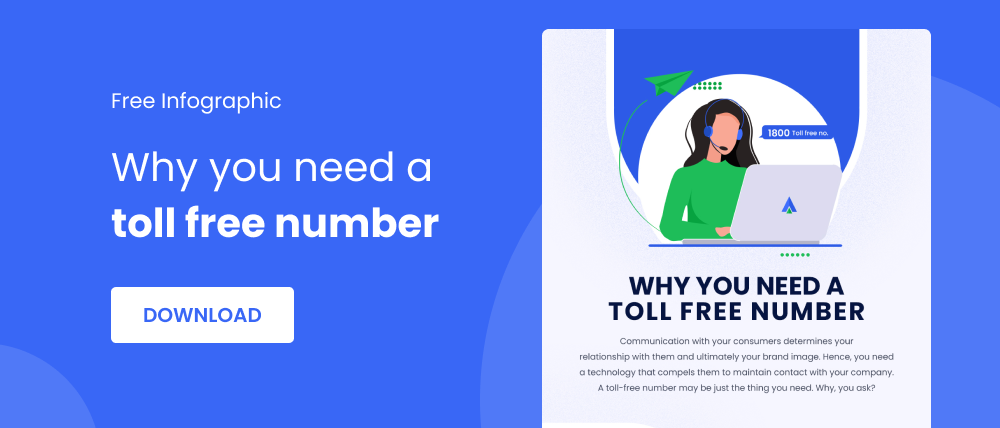 Vanity phone numbers
A vanity phone number is a custom phone number that consists of an easy-to-remember numeric sequence, which makes a business stand out. It can also include letters that represent a product or service. This format is also popular for toll free numbers. 
While they may appear alpha-numeric, vanity phone numbers are plain numbers that can be easily dialed on a number pad. For example, a florist can choose 1-800-FLOWERS as their vanity number, where the term 'FLOWERS' represents the classic dial-pad digits corresponding to each letter (1800-3569377). 
Organizations can select a number combination that defines their brand, so customers can easily associate them with the business when they need to connect. 
Why should I invest in a business phone number?
As a small to medium-sized business, you may be looking for ways to diversify and expand your reach. Business phone numbers are becoming increasingly popular with firms of all sizes, as they allow for total accessibility to customers around the world without charging them for the call.  
According to this article, using VoIP can lower costs by 45% compared to traditional phones. By adopting a business phone number, you can stay a step ahead of your competition while not burning a hole in your pocket.  
Whether you're using your number for worldwide customer service and branding or building a local presence, a business phone number can greatly impact your customer experience, branding, and overall growth in the market. We have outlined some of the benefits, but if you need a little more convincing, you can read our blog on why you need a business phone number for your marketing campaigns. 
Better call management

 
According to McKinsey, around 86% of customers expect calls to shift seamlessly between channels. A business phone number can help this, thanks to a call management system where you can collect and analyze data for valuable insights such as caller demographics, the reason behind decreasing sales and so on. 
This is accessible through an easy-to-use remote portal that can be run on multiple devices anywhere in the world. Such portals support different levels of access for different groups of people, be it managers, supervisors or agents themselves. 
 Some of these features include;  
Call transfer
Don't trouble your customers by giving them different numbers for different agents. Simply redirect the call, internally. In other words, you can transfer the customer to a relevant department or agent.  
Call routing
Make sure your customers never stay on-hold for too long with smart call routing that works as per your configuration. You can set different call routing strategies like simultaneous ringing, round robin and order-by, helping you manage call volumes better. 
Call queuing
With increased call volumes, place incoming calls on a pleasant queue. Ensure that you get the person waiting for the longest time on call first, and then follow the sequence. Furthermore, you can program your call queue to play music or pre-recorded promotional messages for your callers while they wait via a feature known as music on-hold. 
Call analytics
This feature would let you optimize your call management and make strategic decisions regarding the performance of agents. Analyze call volumes, average handling time, track answered and unanswered calls, and train your staff to give better results. 
Furthermore, this benefits your employees, helping them learn more about themselves and hone their customer management skills.  
If you need any more convincing, you can read about how business phone numbers improve customer service here. 
Branding
Business phone numbers are unique to you. When you promote your number on various marketing platforms, your customers relate the number to your brand. It helps your business stand out from the competition and assures customers that they will be provided with a solution when they contact you.  
A toll free number, for example, can help a freelancer stay more organized and come across as more professional. It can even assist a small business by helping them expand reach, improve credibility and boost customer satisfaction. There are so many benefits just from this one type of business phone number. 
Furthermore, organizations can expect more leads when people are able to remember and recall their contact numbers easily. It is easy to convert these leads as they perceive the brand favorably. Vanity numbers go the extra mile with their recall value too.  
No need for any additional hardware or software
Operating a business phone number requires nothing more than an internet connection and a smartphone, tablet, or computer. These numbers are part of a cloud-based communication system, thus providing the advantages of the cloud. You can access centralized information and are also offered capabilities of data backup and disaster recovery. Furthermore, your business will benefit from the robust cloud infrastructure and maximum uptime. These factors contribute towards delivering better customer experiences.  
Easy onboarding and set up
Getting a business phone number for your business is as easy as pie. All you have to do is find a reliable service provider, choose your desired number, purchase, and voila! 
The setting up itself only takes minutes. It's only a matter of downloading a softphone, getting credentials for the login portal (which is an online link), and connecting headphones to your device. 
Portability
Businesses are not static. Companies can change their office spaces or move to a different city or location based on their growth path. With traditional phone systems, this move can be tedious. However, as business phone numbers are cloud-based, these problems are not your concern.  
Even if you choose to relocate your business to another location, you can maintain the same number. Even if you switch your service provider, you can retain the same number via easy number porting. This capability ensures that your customers need not remember different numbers or face inconveniences due to a change in your contact center's location. You can learn more about number porting here.
Improves customer satisfaction and confidence
A business phone number is like a doctor. Always available for your customers, to listen to them and provide quick and accurate solutions. 
The number lets customers call your business for any issues they might face. This builds a sense of comfort in the minds of your customers as they feel they can reach out to your business at any time, from any place. We've explained how free phone numbers improve customer service here. 
Automate processes
Business phone numbers are designed to increase the call inflow to your business. This might seem overwhelming to small businesses.   
However, businesses can automate inbound call processes with modern tools like auto-attendants, virtual receptionists, and intelligent IVR systems, which most cloud communication providers offer. These tools not only save agents time but also save a lot of money for your business.
Expands reach
Since you can set up a business phone number for any country, building a global presence becomes as easy as pi. It doesn't matter if you're a big company or a small one.  
You stay in touch with existing customers and enable customers from new regions to reach out to you without any costs. This way, you can easily inculcate a larger-than-life image of the brand. 
Affordability
With zero infrastructural cost and no requirement beyond a device and Internet connection, you never have to spend much for a business phone number.  
These low costs are a result of the cloud. Cloud communications transmit calls over the Internet, allowing you to reduce your calling costs drastically. You don't even need to invest in regular maintenance and updates—your service provider does it all.  
Grow with your business
The biggest concern small businesses have during their growth phase is staying connected with the influx of new customers. With a business phone number, this concern is a thing of the past.  
All you have to do is inform your service provider and they will provide you with more extensions. Furthermore, you may scale back to the original number after your demand has been met. This will ensure that you can scale up and down your resources while being on budget. 
What is included with a business phone number?
Apart from being a means to stay in touch with customers and build a brand, using a business phone number can also make running your business easier and help improve your CX and CX strategy. Here are some of the features which do that: 
Interactive voice response (IVR)
Business phone numbers come with Interactive Voice Response (IVR). IVR allows customers to navigate through a pre-recorded menu via corresponding options on their dial-pad. The option selection directs the customer to the appropriate department or live agent. This helps save time by routing the customer call to the right person. You can learn more about the benefits of an IVR for your number here
Call recording
Call recording is important to track and monitor calls. It helps stakeholders get a hold on the quality of calls. It also helps identify weaker areas that agents may need to be trained in.  
Moreover, recorded calls act as a source of knowledge for new agents. They can obtain real-time experience about the nature of calls without actually hitting the work floor. This helps improve their exposure resulting in a better quality of customer service. 
Call groups
Call groups allow you to organize certain extensions (for instance, all extensions in the sales department) under the same group. These groups can be used for internal communication or for external communication with customers or clients. Call groups can be configured to provide a level of redundancy, ensuring that calls are answered even when a specific employee is unavailable.  
They groups can be accessed better using different types of call transfers, such as warm transfers, where an agent briefs a colleague before transferring the call, or cold transfers, where the caller is redirected to a colleague without any context. 
Call whisper

 
The call whisper feature helps you and your managers ensure quality interactions by discretely offering verbal advice to your agents during a live support call.  
Deliver quick query resolutions and provide real-time training. With a manager's help, agents rule out call escalations and keep customers happy with quick resolutions. Finally, this also helps you analyze every agent performance first-hand by listening to their interactions. 
Call barging
With this feature, managers can intervene during customer interactions to offer advice to agents or resolutions to customers. This helps drive your business' reputation by enhancing first call resolution and reducing escalations. It also helps save your agents' time when they are struggling and to Train them in real time by informing them of crucial insights. 
Finally, this feature helps your managers give actionable feedback that closes deals. 
Scheduled callbacks
Scheduled callbacks help you eliminate long call queues and ease call traffic by allowing callers to schedule a callback appointment. Your customers can set up appointments for their preferred timings and ease the call traffic on the system.  
This way, your agents can also prepare themselves with the client's history and context before reverting, and deliver personalized service, helping you enhance customer satisfaction and first call resolution metrics. 
Live dashboard
A live dashboard helps your supervisors have an overview of all the calls being made. This helps them intervene with the call barge or call whisper features, track agent progress, efficiency and activity which you can then use to modify your sales and marketing strategies.  
Top use cases of a business phone number
While highlighting the benefits of business phone numbers is essential to building a strong case for its deployment, one must also understand where they can be used in business communications.  
Customer support
This use case is one of the most popular and widely used. Businesses want to provide their customers with a good experience. While some may think that the duty of a business ends when a customer has made a purchase, it is actually where the relationship starts. 
Great customer support is made possible with a successful IVR, as defined above. However, you also need a reliable number with at least a 99.99% uptime guarantee to call back your customers efficiently. Business Phone Numbers make that happen.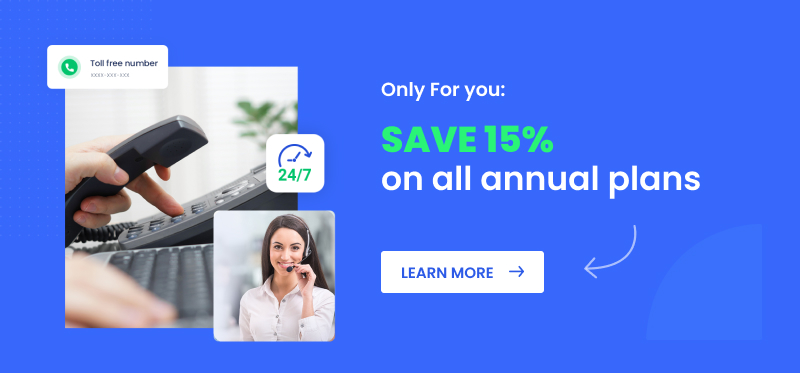 Outbound sales
While customer service is one of the biggest use cases of a business phone number, a close second is how easy it makes your outbound sales process. 
Using an automated dialer for that purpose will optimize agent productivity and ensure that you only reach out to the leads that matter. 
Auto dialers can dial numbers from a pre-uploaded contact list, load call data and ensure leads for your agents. It also identifies unproductive signals like busy tones, misdialed numbers, voicemails, etc., and routes only answered calls. The unsuccessful calls are scheduled for later. This means, your agents are engaged only in meaningful tasks, increasing operational efficiency. 
This makes communication significantly easier, increases agent productivity and ultimately leads to a better customer experience.
Customer information
With a business phone number, callers have an incentive to reach out to you for all sorts of information—product details, price, availability, or even exciting business opportunities.  
Without customers having to spend any money to call your business, they are more inclined just to pick up the phone and contact you.  
Marketing

 
Business phone numbers can be a game changer in your marketing campaign. You can assign different numbers to various campaigns: for instance, mention a particular number on each billboard in an area to calculate the success of your campaign.  
For outbound campaigns as well, you can assign different numbers for each area you are cold calling.  Below are some more ways in which a business phone number can add to your marketing process.  
Helps create multiple campaigns

 
Business phone numbers may come with messaging and email options too. This helps you open up multiple communication channels for your customers. Also, these numbers facilitate the allocation of separate extensions to phone numbers for individual campaigns.  
For example, if you have created a campaign for an emerging product, you can dedicate one phone line extension to this campaign. Doing so will enable you to track the campaign performance better. 
Moreover, not only can you receive calls, but you can also receive and send text messages to your customers as part of the campaign. This capability keeps communication going even if a live agent is unavailable. These messages are routed to the agent's inbox who can then take further action based on their availability
Virtual assistance
A business phone number works even after you do. With a virtual assistant customers can still be heard when you or your agents are unavailable.  
Virtual assistants can also promote self-help for the customers. They can be programmed with a list of FAQs and the simple touch of a number on the dial-pad will allow the customer to resolve minor issues without the need of a service agent. They can also redirect the customer to the right department, eliminating the need for an additional agent to do so, while also saving valuable time on both ends. 
These are just a few of the many ways in which business phone numbers help your marketing campaign. You can read more on virtual assistants here. 
How to choose the right business phone number provider
The market is full of service providers, offering numbers and plans locally as well as internationally. It can be confusing to choose the provider with the best connectivity and price point. Here are a few points you can keep in mind when selecting one.  
What kind of number do you want?
All different types of numbers have their set of benefits. When you are deciding between them, you should first consider the specific requirements of your business. Decide what image you want your business to showcase. Do you want to be portrayed as an international brand with local availability or as a local business that has emerged strong enough to have a global presence? Do you want something catchy and unique with letters involved? These factors will help you decide the type of phone number that's best for your business.  
Accordingly, you can go through all the different providers and check which plans suit your own agenda best. 
What is your budget?
Your budget is obviously an important factor when you consider anything for your business. Check with all prospective providers about the plans they can offer you. Often, you can reach out and get a better understanding. For instance, at Acefone, we provide plans tailor-made for different business sizes, so you only pay for what you need.  
What call management features do they offer?
Businesses cannot boost customer communication without using a business phone number solution that comes with robust call management features. Numbers these days come with an all-in-one call management suite. Check if the suite enables your customer care team to transfer, route, and forward the incoming calls in a number of ways.  
It is also good to select a system where managers can monitor and evaluate ongoing customer interactions using the call tracking dashboard provided by the business phone number solution. Call management solutions make the running of your business so much easier. We've explained it for you in this FREE infographic you can download.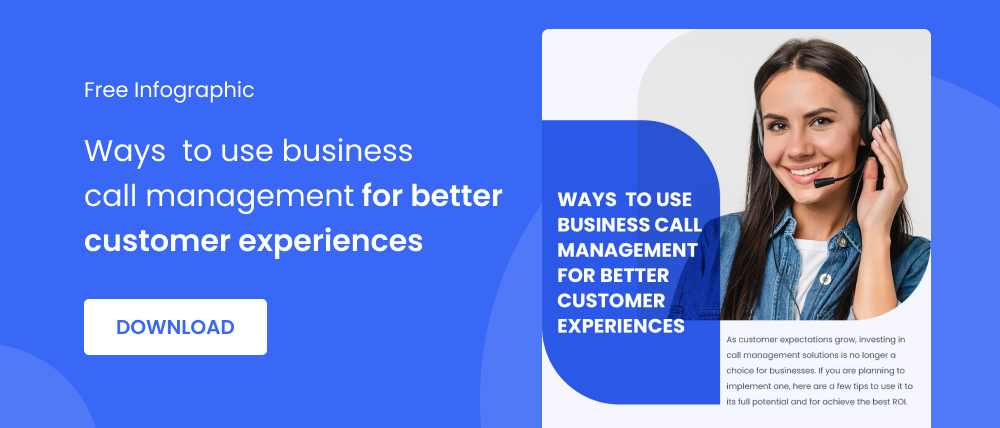 Explore ways to track missed/unanswered Calls
As noted earlier, many customers call a business directly when they are ready to make a purchase and transaction. Hence, businesses must treat every missed call or unanswered call as a lost sales opportunity. While comparing business phone numbers, one must check if they come with options to track every missed call and unanswered calls. Acefone's business phone number solutions can track every missed or unanswered call by sending SMS alerts and notifications immediately and automatically. 
Do they generate real-time reports
In the age of multi-channel customer communication, no business can deliver superior customer service and improve customer satisfaction without analyzing call statistics. 
A business phone number solution enables owners to assess customer interaction by providing a call tracking dashboard. They also help managers collect real-time call information by generating push reports. The push reports help managers to boost customer service experience by gaining informational insights. 
Post-purchase support and assistance
The quality of business phone numbers differs across providers. It is important for businesses to opt for a provider who guarantees 99.99% uptime. They also need to check if the provider offers the post-purchase assistance required to configure and use the number effortlessly. At the same time, the provider must enable businesses to deliver customer service 24 hours a day by providing uninterrupted live assistance through multiple communication channels—emails, chat and telephone.
Conclusion
Business phone numbers help establish seamless communication between your customers and your brand. They pave the way for an uninterrupted flow of information and are pivotal for the growth of your business. They also act as an important marketing tool and augment your reach among your customer base.  
These numbers are some of the most convenient and affordable ways to expand the reach and increase your customer base. Being able to reach out to you at any time of the day, from anywhere in the world, completely free of charge is a privilege your customers will not forget.  
Business phone numbers can leave a positive mark on your business. They can help improve your credibility and brand outreach. Furthermore, these numbers come with competent features of IVRs, call recording, and appropriate call routing.  
Guarantee
With Acefone's services, you and your customers don't have to worry about anything more than dialing the number, answering the phone and attending to their concerns. We'll take care of the rest. With 99.99% uptime and reasonable plans, Acefone has your back.  
Still not convinced? Visit us here or email us at [email protected]. 
Shrishti Mathew is Acefone's assistant content editor. After three degrees and a year in journalism, she moved into tech marketing. When she isn't writing, you can find her reading, sleeping or trying out a new recipe.
https://www.acefone.com/blog/wp-content/uploads/2023/01/MicrosoftTeams-image-5.jpg
910
1920
Shrishti Mathew
https://www.acefone.com/blog/images_acefone/logo.png
Shrishti Mathew
2023-01-31 11:52:44
2023-02-08 12:39:28
A Comprehensive Guide To Business Phone Numbers