How our contact center helped a renowned bank fulfill their communication needs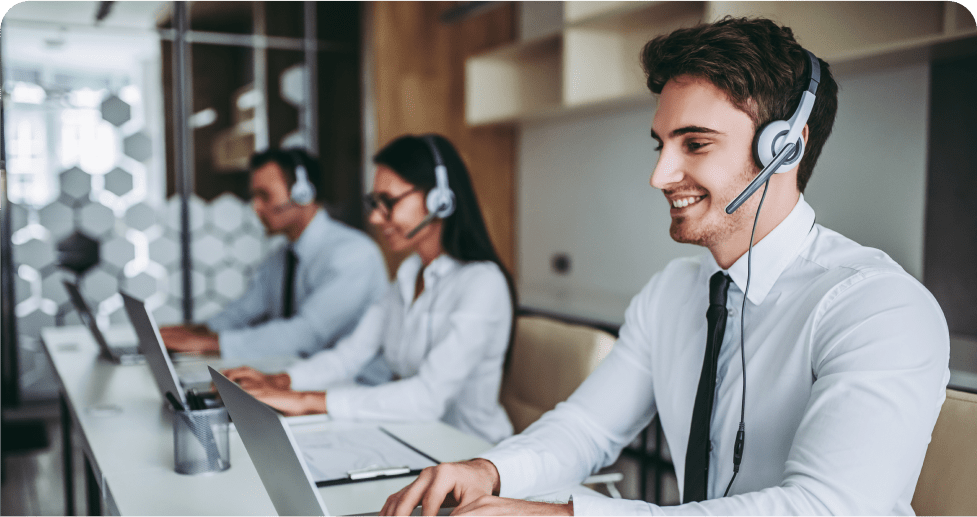 13 MIN Read
In the three years since its inception, Acefone has grown into a multinational company that has helped over 10,000 businesses improve their business communication systems.
Many of these companies are large enterprises like yours, more-often-than-not operating across India, the UK, and USA, among other regions.
Our team has developed a range of cloud telephony products, including cutting-edge contact center solutions.
What our Banking client needed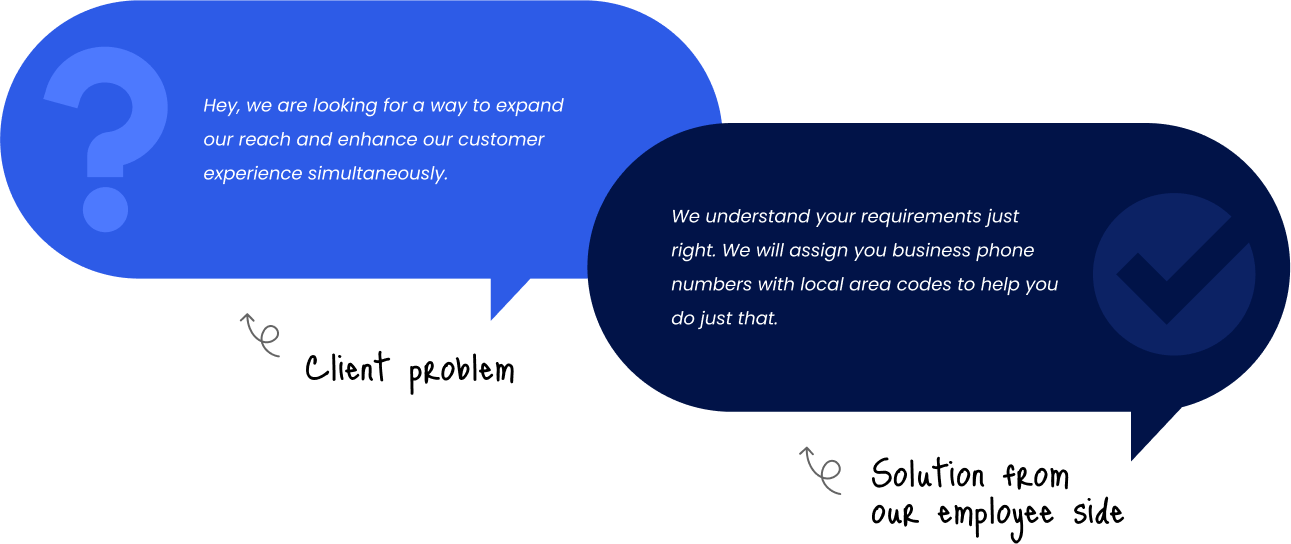 A contact center solution operates via Voice over Internet Protocol (VoIP) technology. All that agents need are an internet connection and an internet-enabled device.
Virtual contact center solutions are easily customizable and come with a plethora of features that can be optimized to a business's needs.
After speaking with our client and getting a better picture of their requirements, our experts were able to customize our contact center solution for their business's needs.
Features that helped the Bank grow
Interactive Voice
Response (IVR)
Our IVR ensured that the customer went straight to the appropriate support agent expert as quickly as possible.  
Call Monitoring
This feature allowed supervisors to carry out detailed call monitoring. They could check access call detail records and gauge agent performance. 
Immersive calling Capabilities 
There are also features such as automatic call distribution (ACD), access management, ring groups, and conference calling that help supervisors assist agents.
CRM Integrations 
Businesses can integrate our cloud solutions with popular CRM such as Zendesk, Salesforce, HubSpot,etc. to manage customer information across platforms.  
Automated Dialers 
Automated dialers, programmed to identify genuine calls, monitor operator availability, and route calls helped our client reduce agent idle time and minimize call drop rates.
Reports & Analytics
Calling analytics provide detailed insights about the quality of service, average and max call waiting time, average handling time, and the average number of agents available.
How our enterprise clients benefitted from the contact center 
Apart from helping our clients organize their business communication processes, our contact center solution gave them a number of long-term benefits. 
Cost effectiveness
Our contact center solutions come at cost-effective rates. The only investment our client made was on the required devices. Our VoIP-enabled solution took care of the rest. The finance enterprise saved a considerable amount of money on hardware installation, excessive hiring, and infrastructure maintenance.  
Scalability
Our client was able to make changes to the software with just a few clicks. In the event the client needed more extensions or user logins, all it needed to do was reach out to us and we would tweak the subscription accordingly. The company was also able to add more agents to the system instantly in case of a rapid increase in daily calls.
Unified view
One of the best benefits of using our contact center solution is that it gives our clients access to all data on one platform. The calling portal showcases customer information from multiple channels on one dashboard.  
Agent productivity
The contact center made it easier for agents to deal with higher call volumes without getting overwhelmed and still provide meaningful solutions. With features such as call recording, call barging, call transferring, and live call monitoring, managers could supervise agents more efficiently and help them reach their goals faster.  
Impenetrable security
The in-house contact center solution we set up for our client is a closed-loop system. All the information that comes in stays within the business. This is especially useful for the banking and finance sectors that deal with sensitive customer data.  
Easy portability
We provided our client with a contact center solution that seamlessly integrated with their existing business phone system, preserving the same phone number. All they had to do was provide their business phone number and our team of experts took care of the rest, ensuring a quick and efficient porting process with the authorities.  
Real-time reports
Our clients received real-time reports on their agents' performance immediately after each call. This provided them with instant data and insights into both customer needs and agent performance, allowing them to make necessary adjustments in real time.
Uninterrupted accessibility 
Our contact center solution was designed to integrate seamlessly with the numerous CRM platforms. This allowed for a smooth and seamless transition, enabling agents to view crucial customer data during live calls without any disruptions. Additionally, agents had the ability to assign tasks to specific customers or mark them as potential leads. 
Productivity 
Our solution enhanced the bank's communication and productivity. It offered them multi-channel capabilities, streamlining processes through various features. Additionally, the solution's flexible brought changes in the client's operation without the need for new hardware. 
In conclusion, our contact center solution helped our clients enhance the quality of their services and offerings, while also creating a sense of being heard and valued by their customers. The business communication system streamlined and simplified their operations, resulting in increased agent efficiency. The real-time insights provided allowed for effective adjustments to sales, marketing, and customer experience strategies, leading to positive outcomes in all three areas.
If you're interested in improving your business communication solution