How cloud telephony helped this bank make stronger & better bonds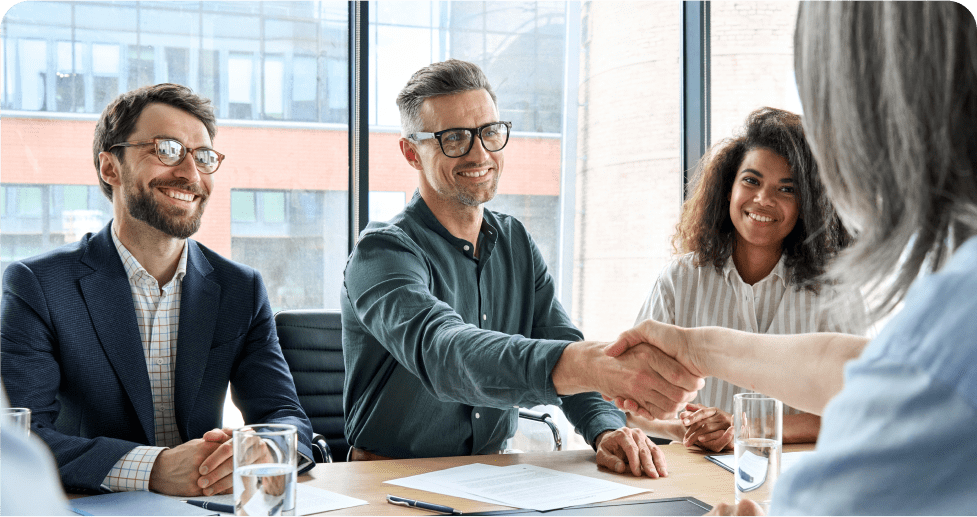 13 MIN Read
The increasing ease of navigating digital spaces has prompted banks and other financial institutions to simplify the process of managing money. This is made possible through the use of financial technology (FinTech). FinTech as an industry, encompasses various information systems and tools for carrying out financial services and transactions.
Servetel provides a range of services to our banking and finance clients. These are at their core, a professional phone system that requires no costly investment in hardware or infrastructure. Our cloud-based services are flexible and can be easily customized to adapt to changing requirements.
Understanding our Banking client's needs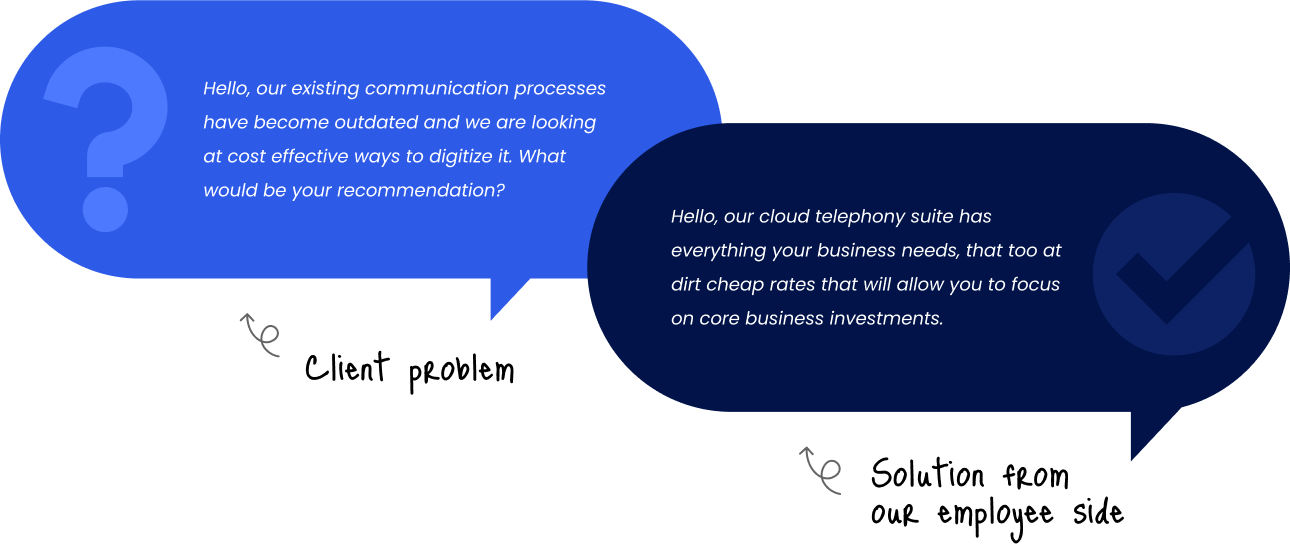 Our client, one of India's biggest banks wanted to revamp their banking communication system. They wanted to make it more streamlined and user-friendly.
The fintech industry encompasses financial technology and banking technology involving financial services that utilize technology, innovation, and data. Banks are now utilizing these technologies to offer customers a seamless combination of traditional services. These involve services like loan provisioning, with modernized offerings like IVR-based customer support, cloud telephony, and mobile banking solutions.
Our client wanted to move towards a paperless and cashless future. They wanted to have the potential to increase efficiency rates and reduce operating costs in the long term.
FinTech initially gained traction in the market through banks, which gradually started offering their services and tools to customers online. As a result, people can now access banking services with just a stable internet connection, regardless of their location.
Our client wanted a virtual system that allowed their customers to access their accounts online without visiting the bank physically.
Fulfilling Business needs with Cloud Telephony suite
We provided our client with an omnichannel contact center solution accompanied with a cloud telephony suite that met their unique requirements. The solution was designed with both customers and the bank's administrative staff in mind. This ensured that customers received exceptional information and services pertaining to their accounts.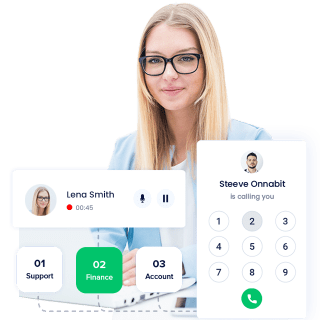 Interactive Voice Response
Route customers to the right department and agent effectively.
Learn More
How our client utilized our cloud-based solution  
Account
Access
Our contact center solution helped our client's agents to easily access customer details. They could check account details, call records, ongoing customer cases, etc. 
Call
Recordings
Call recordings gave agents great insight into their customers and prospects. They could view call frequency, duration, and the type of calls made (inbound and outbound). 
Call
Disposition
The call disposition feature allowed sales reps to note down the outcome of outbound calls and inbound calls. It helped them determine whether the calls were successful or not. 
Automated
Customer Service 
They used the IVR we provided to automate customer service for their customers. Customers could interact with the system through voice or keypad input and get answers to basic queries. 
Outstanding
Collections  
With the help of automated dialers' AI filters, sales reps could filter customers with outstanding payments. The dialer would automatically connect them with such customers. 
Enhanced
Security 
Our cloud-based solutions have enterprise grade data encryption that protects their data from every threat and breach.  
Payment
Processing
Using our IVR, the client's customers could provide their payment information through voice or keypad input. The system would then securely process the transaction.  
Data
Analysis
With the recorded customer data, our cloud solution would provide the client with critical information helping them analyze every agent's performance. 
Bulk
SMS 
Bulk SMS when used with the cloud telephony suite gave our client omnichannel presence. Using them, our client could send promotional and transactional SMSs to their clients. 
Softphone
Extension 
We provided our client with a softphone (mobile application) as another valuable feature. This helped their team to communicate with colleagues and customers via the Internet. 
Benefits of our cloud telephony suite 
Cloud telephony gave numerous advantages to our client, including cost savings. It did this by removing the need for expensive hardware and maintenance costs. Furthermore, it also provided flexibility by enabling communication through various channels such as voice, SMS, and email.
Additionally, it offered improved customer experience. It did this by promoting faster response times, call routing, integrating with other systems, and flexibility, adjusting to business needs quickly. Lastly, cloud telephony gave them enhanced security features to protect sensitive customer data, such as encryption and access control. We listed a few benefits that our clients experienced after joining us;
Cost savings
Cloud telephony diminished the need for expensive hardware and maintenance costs associated with traditional phone systems. It also allowed our client to scale their operations quickly and easily without additional infrastructure costs. 
Flexibility
Our solution ensured our client had the flexibility to use a variety of communication channels. These included voice, SMS, and email, allowing them to reach customers on their preferred channels.  
Integration  
Our cloud telephony solution can be integrated with other systems seamlessly. These include software such as customer relationship management (CRM) platforms and payment gateways. This allowed our client to streamline their operations and improve efficiency.  
Flexibility 
Cloud telephony can be scaled up or down quickly, depending on business needs. Which helped our client to adapt to changes in demand and expand their operations without incurring additional costs.  
Centralized accessibility
The cloud telephony suite allowed bank representatives to access the required information from the server when attending to a customer. They would be able to search for the details in the database and handle the customer query effectively. As a result, it improved first call resolutions and consequently, customer experiences.   
Access to 24x7 support 
Our cloud-based phone system made offering stellar customer support much easier for our client. Their agents did not have to stay glued to their desks to perform official activities. They could attend calls and answer queries from anywhere across the globe. Finally, our cloud solutions enabled their customers to request call-backs. It ensured that no customer was left unattended, and they were always available for them.  
Improved security and compliance 
We ensured that the cloud solutions were fully patched and updated on par with industry-specific security measures. This included endpoint security, installation of firewalls, anti-malware software, multi-factor authentication and role-based access to critical business information. These measures protected customer data, helping our client build trust among their customer bases.  
Our vanity numbers have helped businesses improve service quality and customer satisfaction. In conclusion, it has been a game-changer. It has also improved agent productivity, given valuable real-time insights and much more. It has helped our clients create effective sales, marketing, and customer experience strategies.
If you're interested in improving your business communication solution