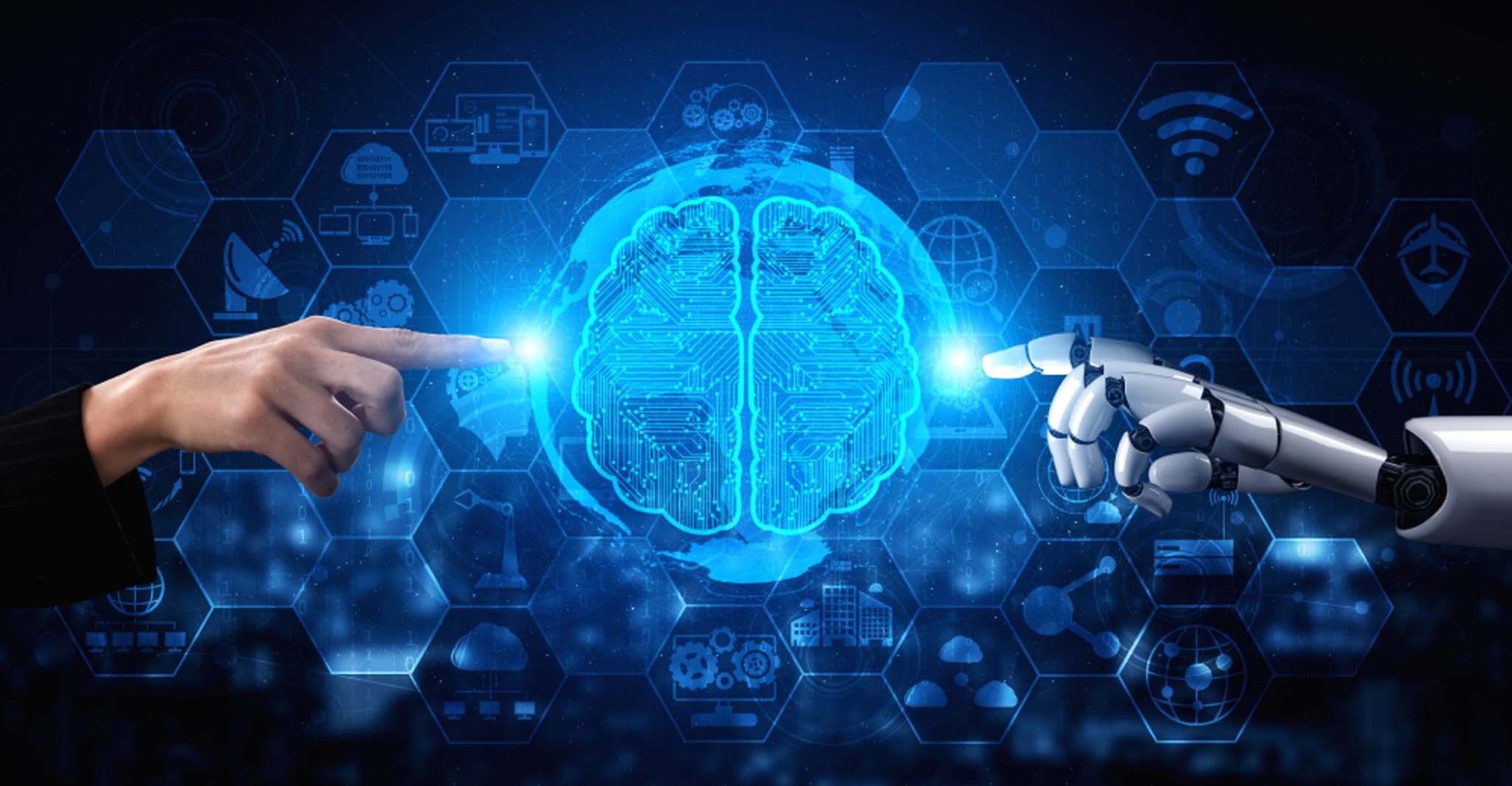 VoIP technology has significantly revolutionized communication since its launch in 1995. Voice calls are clearer, sales and support have become round-the-clock, and customers can reach your business via multiple channels.
As VoIP continues to grow even today, so do its features and solutions. It only makes sense for you to keep up with trends to harness the technology's full potential and explore new opportunities for your business. 
The rise of cloud contact centers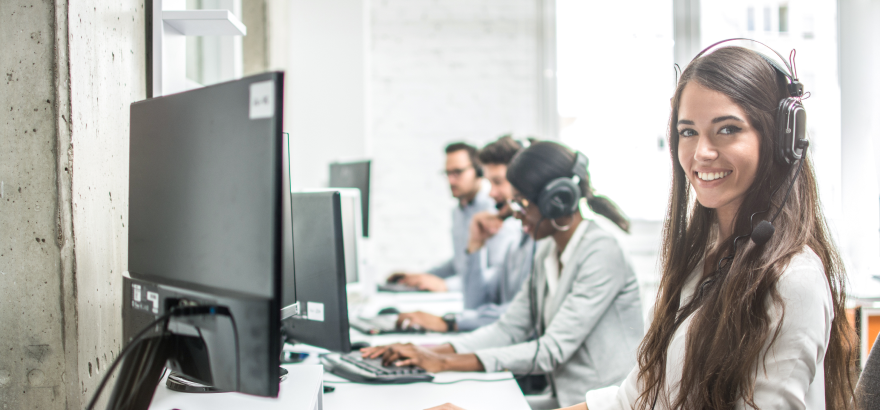 Covid-19 changed how businesses communicated. It pushed companies to go remote, be it in terms of operations or customer care. With most offices shutting down, the traditional call center could no longer support such a transition. That's where cloud contact centers came in. 
As per this study, cloud technology has helped businesses reduce service downtime by 27% and average expenses by 43%. Which is why 36% of call centers use cloud technology today, and more are expected to begin soon.  
Cloud contact centers also allow companies to deal with higher-volume customer calls without having to accommodate hundreds of employees under one roof. Agents can work from one part of the world and connect with customers from another. All they need to do is to log into their corresponding customer service software through an Internet-enabled device. 
Most 2023 contact centers promise to be abundant with relevant features, app integrations, and AI-driven intuitiveness. Here are some of the latest features that we at Acefone have developed to make your contact center better than ever.
Better campaign management
Campaigns are very critical for contact centers. They help you determine agent performance, resource management, and measure short and long-term goals. Acefone's latest contact center solution lets you associate different virtual numbers with different campaigns, so that you can track the overall campaign progress via indicators such as total number of calls and SMSes received.
Attended call transfer
We've added some versatility to call transfers that keep the latest business use-cases in mind. To help your agents deal with complex customer calls faster, we have added attended call transferring to our contact center solution. 
Agents can now transfer calls to their colleagues or supervisors in case they're unable to provide the customer with a solution. Attended transferring lets the first agent explain the case to the second agent, so that they can offer the caller a more relevant solution. 
Call queue management
As your company grows, so do inbound calls. This means more and more customers waiting in queue to connect with an agent. You really don't want that—given that 90% of customers prefer an immediate response while calling customer service agents. 
Acefone now lets you put waiting calls into queues for a customizable duration. Any call that exceeds that duration leads to a failover destination where the caller either gets transferred to another queue, receives a voicemail, or gets disconnected. It lets them know whether they have to wait longer to connect with an agent or call later.
Customer information preview
Information preview plays a critical role in improving customer interactions. This feature lets your agents view details such as caller name, email, and their phone numbers during conversations. 
They can also see notes left by agents from previous calls, in case the customer is calling the department again for an unresolved issue. It helps agents familiarize themselves with the caller's situation and deliver a more personalized experience. 
Latest CRM integrations

 
Customer relationship management software or CRMs are key for creating personalized experiences. They let you manage relationships with your clients and leads, and track interactions by storing critical customer information. 
Top VoIP solutions today integrate easily with these tools, so that your agents can directly call people from their CRM contacts. Some of the popular supported integrations that have been making a great impact on the global market are Zoho, HubSpot, Pipedrive, and Freshdesk. 
Zoho: The Zoho CRM comes equipped with readymade templates for businesses of all sizes and types to use to their advantage. We provide two Zoho integrations at Acefone: One that connects with our softphone, and one that functions as a standalone softphone for Zoho. Take your pick.  
HubSpot: The world's best-known CRM also promises a great integration—It comes with amazing features such as click-to-call, popup alerts, real-time call monitoring, and smart contact management. It also allows you to sync call and SMS logs between platforms to stay updated of all activities. 
Pipedrive: Access critical customer insights such as calling patterns and preferences right from the dashboard. You can also automate tasks with this integration and avoid repetitive tasks. 
Freshdesk: Customers are in love with self-service features these days, and Freshdesk lets you do just that. Its Freddy AI learns about your customers by accessing CRM data and delivers insightful suggestions and solutions to your customers through chatbots and other AI operating platforms. 
Multi-channel communication for better customer support

According to a survey by Globalwebindex, Internet users use an average of three devices in a day. More devices mean your customers can reach you on multiple communication channels. You must ensure you're available to them on all those mediums—be it SMS, call, or video. 
Top providers today come enabled with support for various channels. Just how Acefone lets your agents connect with callers via WhatsApp with a single click. There are numerous email and SMS features that agents can use to communicate with customers. Additionally, we're also in the middle of developing a video calling solution for customer support, which will be available in 2023. 
More customization with APIs and webhooks

 
Application programmable interfaces or APIs are key to any form of customization you need with your VoIP solutions. Not only can you use them to enable features such as click-to-call and IVR, you can also use them to add Acefone calling capabilities to popular CRMs and helpdesk tools like Zoho, Zendesk, and HubSpot. 
Diving further into automation, webhooks are the solution. Webhooks work similar to APIs, serving as mediums for applications to communicate between each other. They are automated messages that applications exchange with each other, whenever an event occurs.  
For example, if a potential buyer submits their data into a Google lead form, that data is automatically transferred to the advertiser's server. This happens with the help of webhooks. Every time someone hits submit, it triggers the webhook to transfer that information from the receiving server to the advertiser's server. 
AI is the future

 
The future is here already. Modern day marketers are using artificial intelligence to study consumer behavior and predict patterns. AI lets you study those patterns and modify your customer services accordingly.  
Some of the most common AI-based applications that are making headway in the VoIP industry are chatbots, virtual assistants, and predictive analysis. One such feature is sentiment analysis, which you can get at Acefone. 
It analyzes the consumer's emotions by tracking their voice from agent-customer interactions. This helps you as a supervisor get an overall understanding of how satisfied your customers are with your services. The key benefit here is that you can do all this without going through every call. 
To sum up

 
If you're looking for a 2023 customizable VoIP solution that lets you take your customer-service facilities to the next level, get in touch with our experts by clicking here. 
Ritwik is a fitness enthusiast with a bachelor's degree in computer applications. He discovered his passion for storytelling while writing articles for his fitness blog. After which he decided to switch to full-time writing, exploring his capabilities as a professional writer. He is now practicing his skills as a content writer to be able to bring words to life.
https://www.acefone.com/blog/wp-content/uploads/2022/11/Internal_5_Easy-Resize.com_.jpg
1065
2048
Ritwik Raj
https://www.acefone.com/blog/images_acefone/logo.png
Ritwik Raj
2022-12-13 12:06:51
2022-12-21 09:20:59
Top 5 VoIP Trends to look out for in 2023: Step into the future