What if we told you that running a remote business in London would cost you lesser than your morning coffee?
Enter Acefone's business phone numbers.
Run your London business remotely with our business phone numbers.
Our 0203/0208/0207 virtual numbers make it possible for you.
What are 0203 / 0208/ 0207 business phone numbers? 
Such virtual numbers are essentially London-based business phone numbers (virtual numbers). Acefone's calling solutions enhance professionalism and credibility, enabling effortless communication with customers and leads. These numbers (0203, 0207, and 0208) are London area codes covering the Greater London area. We use them as prefixes for virtual numbers operating in London, establishing a local presence amongst your target audience.
How do 0203 / 0208/ 0207 business phone numbers work? 
0203 / 0208/ 0207 virtual numbers are like traditional phone numbers but with much more functionality, and flexibility. With virtual numbers, companies can optimise their business communication like never before.
These numbers operate on the cloud– using an internet connection. This means, unlike traditional phone numbers, virtual mobile numbers can operate on any device. This gives you the flexibility to operate from anywhere while catering to customers based in the Greater London Area.
On the other hand, the 033-virtual number is an alternative UK-wide number. These numbers are exclusive to businesses and help establish a professional and national presence.
These non-geographic numbers are not location-dependent, enabling businesses to maintain a consistent contact number regardless of their physical location. Customers calling the 033-virtual numbers in the UK are typically charged at standard local rates. This attribute ensures cost-effective communication for both parties.
These sophisticated virtual number solutions are equipped with a call management suite and interactive voice response (IVR). It allows you and your agents to effectively handle high volume incoming calls.
Acefone takes the calling solution a step further, by providing you a plethora of customisable features and integrations. Our experts help you personalise your cloud solution with capabilities once they've understood your business needs.
Why does your business need virtual numbers?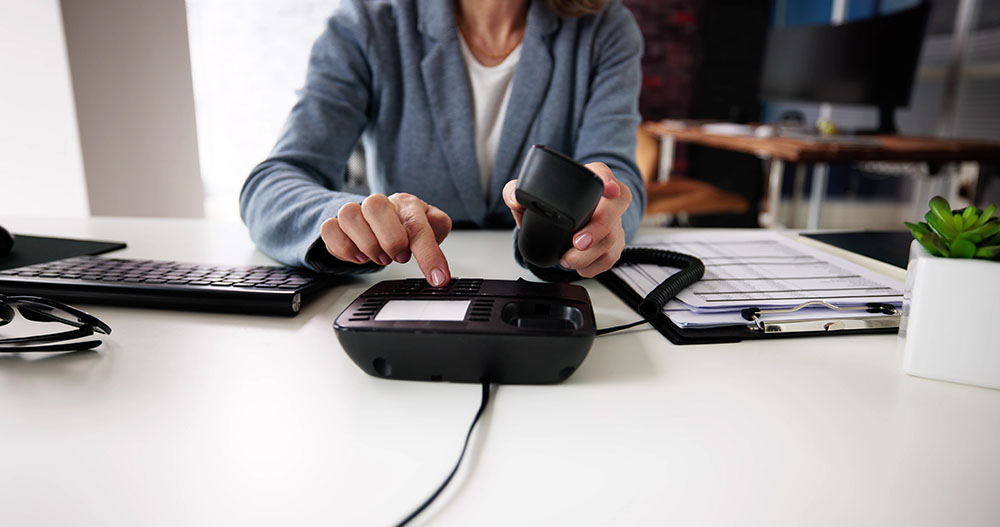 Here's another pressing reason to switch to cloud-based solutions apart from the several benefits they provide. It was announced in 2017 that UK will no longer support the Public Switched Telephone Network (PSTN) after 2025. In layman terms, this means that all phone systems will be digitized and will no longer be reliant on analogue systems.
The PSTN shutdown aims to modernise telecommunications infrastructure, improve call quality, and enable innovative communication features. As a result, businesses and individuals will have to migrate their services to IP-based solutions.
How VoIP can benefit your business in the long run 
By leveraging virtual mobile numbers, you can deliver an enhanced user experience with plenty of intriguing features. These interactive features contribute to superior customer support, increased satisfaction, and the ability to make informed decisions that drive business growth.
Read on to understand how they help you achieve more.
Enhanced user experience
Virtual mobile numbers personalise shopping experiences on phone screens, recreating the feel of physical stores. Coupled with an IVR-driven support system, they enhance customer support, fostering customer satisfaction, relationships, and loyalty.
Remote access
Virtual numbers when combined with clou based solutions empower your business to achieve seamless connections from anywhere in the world. This approach enhances problem-solving, provides agent flexibility, and ultimately improves customer satisfaction through exceptional service delivery.
Detailed call records
Avoid the negative impact of missed customer calls and business opportunities with a virtual number.
Enhance customer service by monitoring customer interactions through call recording capabilities and make continuous improvement. Stay informed, analyse, gather valuable data and optimise for success.
Real-time reports
Enhance your customer services by analysing call metrics through a unified communication platform. Get a dynamic dashboard with our 0203 / 0208/ 0207 virtual numbers' call management suite. They also include insightful push reports for data-driven decisions, improved interactions, and superior multi-channel support.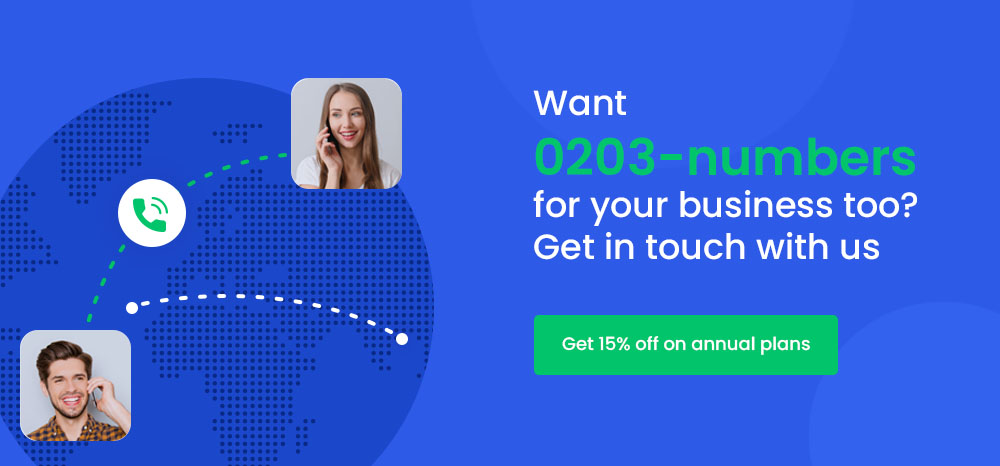 Conclusion
Local numbers based in London (e.g., 0203, 0207, 0208) provide effortless customer access, professionalism, and credibility. They improve customer experience, offer remote access and mobility, and enable detailed call records and real-time reports.
With the help of virtual numbers, businesses have achieved seamless communication, efficient call distribution, and flexibility for customers and their agents. Businesses can now effectively manage interactions, make data-driven decisions, and improve multi-channel support by analysing critical call metrics. Optimise communication strategies and deliver exceptional customer service with virtual mobile numbers.
Shrishti Mathew is Acefone's assistant content editor. After three degrees and a year in journalism, she moved into tech marketing. When she isn't writing, you can find her reading, sleeping or trying out a new recipe.
https://www.acefone.com/blog/wp-content/uploads/2023/06/MicrosoftTeams-image-68.png
720
1920
Shrishti Mathew
https://www.acefone.com/blog/images_acefone/logo.png
Shrishti Mathew
2023-06-05 10:16:27
2023-06-07 04:47:45
Boost business communication across London with 0203 virtual numbers