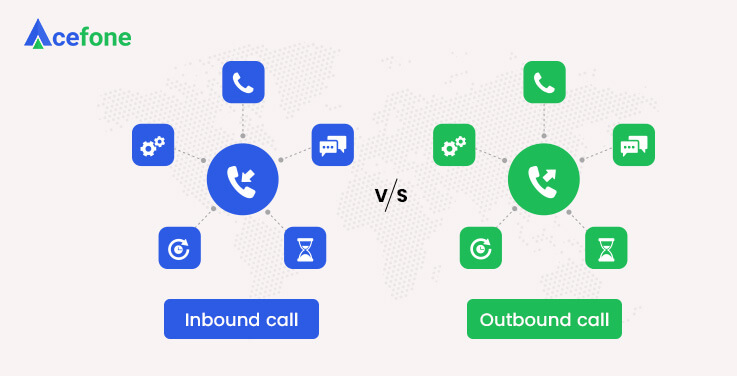 Maintaining constant communication with your customer base has always been the foundation stone of any successful business. 
Over the years, the mode of communication has changed as companies adapted to the evolving world of digital communication. We have shifted from the traditional and analogue methods of cold calling to more advanced solutions like chatbots and emails. However, despite the rapid adoption of digital communication solutions, the phone remains the most commonly used tool.
A call centre is one of the oldest solutions in the book, which acts as a central point to manage customer communications and utilises the phone to establish contact with potential customers or leads. So, it only makes sense for companies to strive for increased capacity of these call centres—whether incoming or outgoing. 
Call centres have been an integral piece of this whole puzzle, supporting organisations in all forms of communication.
Businesses worldwide are taking various steps to improve the overall efficiency of their call centres and improve customer experience in the process. One of those steps is establishing hybrid call centres, which play an essential role in streamlining customer communication.
But what exactly is a hybrid call centre? To understand that, let us first look into the existing model of call centres—the inbound and outbound call centres—and how they come together in the hybrid version. 
Inbound and outbound call centres

Inbound call centres are responsible for receiving incoming calls from customers. Trained agents are deployed to field questions and customer concerns on several aspects ranging from customer grievances to information enquiries. 
Outbound call centres are responsible for making outgoing calls to customers. Their responsibilities to create a certain number of outgoing calls every day, responding to some previous complaint, social marketing, or feedback collection.
In both types of call centres, the essential requirement is a trained workforce and supporting software and tools such as system connected headsets. While both groups might seem similar in their ways of working, most intrinsic factors of their work differ significantly. 
Here are some functions performed by the agents deployed in incoming call centre setups:
Bookings and confirmations
Many businesses rely on the phone to build customer relationships wherein customers call in ahead to book their appointments or confirm the same. This kind of inbound calling is quite prevalent across various industries, such as restaurants, theatres, and boutiques.
Customers call in all the time to seek some information about the product or service that might either not be available or might not be evident in documented FAQs. Agents could be asked about real-time updates on specific services, such as logistics or transportation.
One of the most vital usages of inbound calling is to provide region-wide emergency essential services, ranging from police and firefighter services to ambulance services. 911 is a famous example of the same, which people use pretty frequently in a crisis.  
Now, we discuss some of the functions which are the core responsibilities of outbound calling centres:
Customer complaints can be complicated in terms of the complexity of the problem itself and might require inputs from several stakeholders. In this case, several calls are made regularly to apprise the customer of that information (in the shortest time possible).
Customer-focused campaigns meant to advertise specific products, offers, or sales, are executed through calls made out to prospective leads or frequent buyers. Agents reach out to convert potential customers into confirmed buyers through tele-pitches.
Outbound call centres engage in collecting customer feedback to gather a pulse about the quality of their services and get a better understanding of the market and competition. Agents can be trained to follow a focussed questionnaire with previous customers via calls.
As you can deduce from this discussion, the varying functions create a clear differentiation between the two types of call centres. However, if your business engages with both forms of calling regularly, a hybrid call centre model could have a significant impact on your delivery and service quality. Let us discuss the way of working in a hybrid system and how it impacts your business.
Hybrid call centres

  
A hybrid call centre combines the functionalities of an inbound and outbound calling centre on a single premise. Each agent is responsible for making and receiving customer calls, as per the customers' requirements. Hiring agents for a hybrid role results in excellent benefits for the firm. Agents can be cross-trained so that they can understand and handle both incoming and outgoing calls. 
These hybrid call centres streamline customer experience by integrating the inbound and outbound channels. All the data sourced from these conversations are routed through a central hub, allowing easier access to all channels. Ready access to customer information enhances the experience for the stakeholders. Quality management can be enforced through central control.
Hybrid call centre models can be deployed in various manners through the application of multiple technologies as well. Different software is already used to extend the hybrid call centre concept to other channels like emails, SMSes, and more. 
Call blending is one example wherein an agent's bandwidth can be adjusted automatically between the outbound and inbound call volumes. When inbound call volume is low, the automatic dialer can pull in and ring up a few outbound calls based on the active campaign. As soon as the inbound call volume rises, the dialer starts slowing down the rate of outbound calls. 
With proper training, the hybrid model can have multiple benefits to the business.
The strength and diversity of the active workforce are essential for the success of any call centre. It is crucial to have sufficient numbers of trained agents capable of handling substantial call volumes. However, smaller call centres cannot afford vast batches of diversely trained agents specialising in both incoming and outgoing calls. This is where a hybrid model enables the agents to handle incoming and outgoing calls through various enabling software. This is especially important in phases of erratic call volume distribution across incoming and outgoing calls. The incoming agent can be shifted to outgoing calls when the former's demand runs low.
Based on their calling data, most centres are aware of the various patterns prevailing in their region. For example, the volume of incoming calls might increase in the early morning stages, and this might require some outgoing call agents to share the load with the incoming call agents.
Such patterns can be configured into the automatic dialer systems to manage the calling schedule automatically. Similarly, outbound calls regarding any telemarketing campaign can be configured for phases when the incoming call volumes are generally low. 
Hybrid call centre solutions link all the customer data from all sources of engagement through an integrated solution, like Customer Relationship Management (CRM) tools. This allows centralised instant access to all customer information for active call centre agents.
Customer redressals can be executed quickly and seamlessly if the agent is already aware of the grievances and solutions through the integrated data stream. Intelligent routing systems can send the right information to the correct agent instantly.
A hybrid call centre creates a consistent experience for the customers from the same team of agents in a more efficient and streamlined manner. With the correct selection of tools and proper training protocols, any business can reap the benefits of the hybrid model. The world is rapidly catching up with the help of hybrid call centres as well!

Olivia is an outgoing person who enjoys writing, is an SEO enthusiast, and often interacts with others in intellectual conversations. She enjoys listening to music in her free time. Connect with her on Linkedin
https://www.acefone.com/blog/wp-content/uploads/2021/07/how-do-the-hybrid-calling-centres-get-the-best-of-both-worlds.jpg
376
737
Olivia Trott
https://www.acefone.com/blog/images_acefone/logo.png
Olivia Trott
2021-07-29 11:41:30
2023-02-27 11:17:34
Inbound or Outbound? Heard about Hybrid Models?