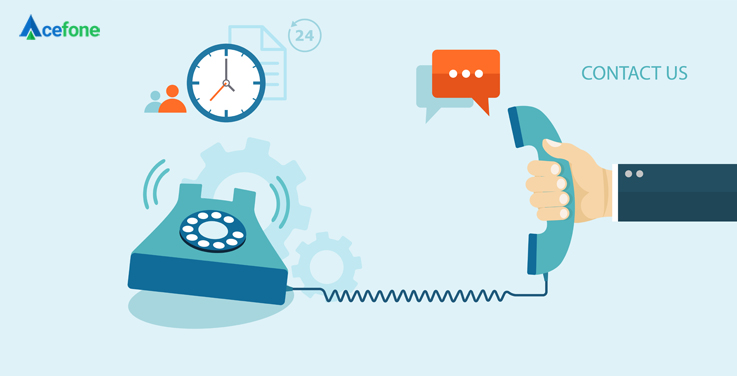 Your top priority should be customer satisfaction if you want to make your business successful. Delivering good customer satisfaction continuously helps you to turn your customers into loyal ones. There are several organisations who provide the same services such as yours, but customer satisfaction is the key differentiator.
Your objective should be to stand out from the rest to know your customers better. In order to be one step ahead of your competitors, you need to have a good strategy to maintain a good customer satisfaction score.
Why does your business require an inbound call centre?
You require an inbound contact centre so that your customers can get solutions to their problems, immediately. Customers should be provided support throughout their journey, from the moment of decision-making of a product or service to the after-sales.
Hence, you need to provide customers with a platform where they can contact you at any time of the day. In this context, providing a free phone number helps customers to reach you out without any hesitation.
Hence, industries that have not invested in an inbound contact centre yet should think about it because of its various benefits. If you want your business growth, then you must prioritise your customers.
Let's look at the industries that will be benefiting from the inbound contact centre.
1. Healthcare
Healthcare industry is one of the busiest industries. It has to provide 24/7 support to the callers even on public holidays. Having an inbound contact centre benefits hospital to a very large extent.
With the help of inbound contact centre, patients can inquire about bills, application form status, information about the insurance claim, and can also book an appointment with the doctor.
A patient needs medical support even after visiting the doctor. He feels secure and well-treated when he gets an immediate response from them. Hospitals are too busy to answer all the calls because of heavy call volume.
Inbound contact centre will make sure that you do not miss any urgent call. Hence, investing in a contact centre will save the time of the hospital staff, and patients will get consultation without any delay.
2. Banking and Finance
Banking industry can reduce their time and workload by investing in an inbound contact centre. They can focus on their core functions along with listening to and solving customer's problems. Inbound contact centre allows customers to contact any time by being available round the clock.
It saves customers' time as they do not have to visit the bank to get their questions answered, which they can discuss over the phone with agents. When the call volume is very high, an inbound contact centre can solve this problem by either routing calls to the available agents or even if somehow the agent still misses your call then they can always call back.
3. Retail Industry
A retail industry sells consumer goods to customers through multiple channels like stores or the internet. It has become a trend that customers buy from online retailers frequently.
Every retail business, whether small or big gets benefitted from the inbound contact centre. A contact centre fills in the communication gap between the customers and retailers.
Contact centre helps the retail industry in many ways like in registering customer complaints, addressing inquiries, and for feedback and suggestions, order processing and place orders over the phone.
Retail industry cannot avoid maintaining a steady communication to execute the strategies related to the supply chain.
4. Transportation Industry
Public transport is a day to day need. Transport industry is being benefitted in many ways by adopting  inbound contact centres
Customers can easily make reservations, bookings, international calls for flight bookings and more. A reliable communication platform will help perform these activities smoothly and more efficiently. 
One great advantage of having an inbound contact centre in the seasonal industry is that you can customise the size of the contact centre according to your immediate business requirements.
5. Restaurants and Food Services
Restaurants, hotels and food services can win their customer's trust by providing them with good customer experience. Customers can easily order food over the phone and track the delivery time further.
Inbound contact centre will keep records of your customer's review and will help you to make changes in your business accordingly. With an inbound call centre, customers can share their feedback and suggestions.
The shared feedback can help the restaurant to take a corrective decision.
Conclusion
Thus, offering good customer service is very much required in today's world to stand out from your competitors. Investing in inbound contact centres is the best decision that you can make for your business. While it will be handling your customers, you can focus on your core functions.

Swastika Dhakal is working with the Digital Marketing team at Acefone. She is interested in technology and likes to write on it. She loves to explore historical places, as well.
https://www.acefone.com/blog/wp-content/uploads/2020/01/inbound-call-centre-benefits.jpg
376
737
Swastika Dhakal
https://www.acefone.com/blog/images_acefone/logo.png
Swastika Dhakal
2019-10-10 14:25:17
2023-01-23 05:48:57
5 Industries That Will Benefit From Inbound Contact Centres