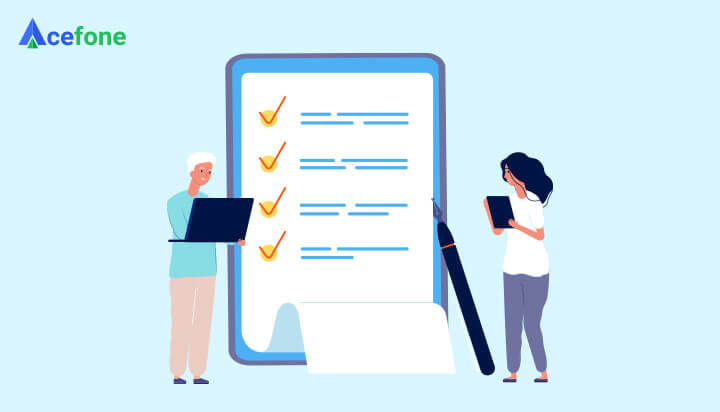 Contact centres have become the talk of the business world lately. Not surprising, as they play a crucial role in the rise and fall of businesses. Similarly, customer care executives are crucial for organisations as they alone are responsible for creating a delightful experience for your consumers.
As a call centre manager, you have the bigger responsibility—to supervise teams of contact centre representatives. This includes closely monitoring their way of handling customers and proactively identifying glitches in workflows. You should also find workarounds for potential bottlenecks. 
This systematic approach enables you to adhere to compliance and quality standards, and improve customer experiences, thereby positively impacting their overall performance.  
So how can managers gauge the performance and quality of inbound contact care centres? Here's the answer:
1. Aggressively monitor calls
Managers should meticulously monitor calls to derive useful insights from the data obtained. While it is not possible to analyse each call, you should ensure random sampling of calls with great care.
However, random selection might lack accuracy. Therefore, it is advisable to strategically select calls for monitoring and training purposes.
There are three types of calls that you should consider monitoring. Firstly, calls based on the criticality and nature of customer queries. Secondly, calls attended by new joiners as they're more prone to committing errors. And lastly, calls involving important clients or frustrated customers as the slightest error there might damage your brand reputation.
A simple way is to have a speech-analytics system in place that records and measures the quality of your inbound calls in real-time. 
This approach will feed you enough data to draw valuable insights from customer-agent interactions, thereby helping you improve the quality of your contact centre.
2. Track the complete caller experience
Call centre managers should ensure a holistic analysis of agent-customer interaction.
Few parameters that can assist you to measure quality are given below.
a. Friendly call initiation
According to this report, 63% of customers are willing to share personal information with companies that offer great experiences.
It is important for agents to strike the right chord with customers during the first few seconds of the call. They should make the customer feel comfortable by asking the right questions to get maximum information. Their tone should deliver assurance of a definite resolution.
b. Bridge the communication gap
Agents should empathise with the customer and sound polite. Additionally, they should be aware of the customer's history and basic information like name or email address to personalise the conversation.
Again, make sure you don't make them repeat any information as this agitates the customer. Take ownership of the call and make an effort to provide a resolution; if not, transfer the call to a supervisor with the required information to save time.
c. Focus on the closing
Closing the call efficiently is as important as opening the call in a pleasant manner. The customer should leave the call feeling satisfied and heard. Even if the agent isn't able to provide a suitable solution, they should assure the customer about the early resolution to show consideration.
3. Emphasis on call centre metrics with a purpose
Call centres function based on several key performance indicators (KPIs) like average handling time, rate of customer satisfaction, and rate of first call resolution to name a few. However, managers should not overemphasise these parameters and keep a flexible approach.
Take, for example, average call handling time which indicates how fast a call has been concluded. An agent may end a call abruptly without even paying attention to the customer's issue. This impacts call quality and thus, customer satisfaction.
Therefore, your focus should be on offering the best-suited solution at the earliest rather than simply reducing the call duration. In genuine cases, wherein the customer query needs thorough analysis, an increase in the average call handling time should be acceptable.
4. Include agents in the evaluation process
Agents must be included in the evaluation process and provided with an in-depth idea about various metrics on which the evaluation is based. These include average handling time, call transfer rate, first call resolution, or rate of customer satisfaction. The evaluation should also include their feedback. 
Motivate your agents to share their problems, feedback about processes, or any constraints while delivering customer service.
5. Motivate agent self-assessment
Though evaluation by a supervisor has its benefits, self-assessment comes with its share of advantages.
Give agents time to evaluate their own calls. Let them analyse the pros and cons of their calls in a systematic manner. This should be a regular practice to help agents learn from their own mistakes, improve communication, and deliver better customer experiences.
Parting words
Ensuring the quality of processes in an inbound contact centre is a feat. While this doesn't happen overnight, a systematic and strategic approach will pay off with exemplary results. 
Ensure that your agents remain involved and motivated, eliminate any communication gaps, and monitor calls–these are just some basic practices that'll take your inbound call centre's call quality to the next level.

Acefone provides a broad range of cloud communication services to businesses of all sizes, which includes Hosted Phone Systems, Free Phone Numbers, and Cloud Contact Center Solutions. Being the UK's leading provider of VoIP service provider, we always strive to provide excellent customer service and high-quality custom solutions to our customers.
https://www.acefone.com/blog/wp-content/uploads/2020/11/how-managers-can-measure-the-inbound-call-centre-quality.jpg
412
720
Acefone Editor
https://www.acefone.com/blog/images_acefone/logo.png
Acefone Editor
2020-11-12 05:31:02
2023-03-24 11:53:20
How Managers Can Measure The Inbound Contact Centre Quality?