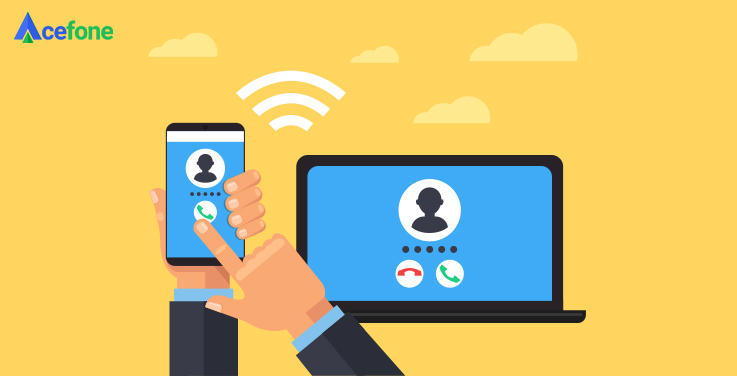 On-premise telephony has been around for years and is common in many businesses. With this type of phone system, there are risks if something were to go wrong.
On-premise phone systems are vulnerable to break downs and unfortunately are costly to fix should something happen to them – so, keeping this phone system may cost your business more in the long run.
Is it time to invest in a new, VoIP system? We have set out 3 common risks of traditional, on-premise systems so you can compare this to a VoIP system and see how VoIP can keep you protected from these risks.
A Traditional Phone System Could Break Down Without Maintenance
On-premise telephony comes with high costs attached to keeping it running. Your on-premise telephony will need maintenance regularly, which always comes at a price.
Installing your telephone system in the first place is very complicated and often comes with very high costs.
As on-premise telephony is often so complicated and comes with a range of hardware, wiring, and infrastructure, it is more expensive to run and keep running.
If one piece of equipment fails, then you will need to pay out for replacement parts which may not be as readily available as they once were, meaning long waits and more expensive to rectify a simple fix.
On-premise telephony also requires long commitments to maintenance packages, meaning there is very little flexibility if you wanted to change something within your phone system.
As maintenance contracts are so long, of course, they will cut into your business' profits and you may not be getting the best service from your restrictive phone system.
Additionally, on-premise telephony requires an on-site IT team to make changes to it and work cannot be done remotely.
How Can VoIP Help?
With VoIP telephony, very little maintenance is needed and installation is simple. VoIP is simply "Plugin and Play" meaning installation costs are low and very uncomplicated.
You can have complete control of your phone system using an easy to use online portal and can make changes as you wish without having to pay astronomical fees.
An IT team is not needed on-site, as the phone system is so simple to use anyone can add and remove lines, add features, and manage staff from the online portal.
As VoIP works over your internet connection, it does not need a lot of hardware to work correctly. It simply needs a compatible phone, laptop, tablet, or mobile, and staff are connected!
As your VoIP phone system is hosted elsewhere too, you can simply connect your devices and get to work immediately without any need to spend your hard-earned profits on installation and maintenance.
Traditional Phone Systems Are Difficult To Fix
As on-premise telephone systems are complicated and have hardware on-site, if something goes wrong you will need to call someone out from your telephone company to fix it.
Often just the call outs are expensive before they have even seen the issue.
Fixes to traditional phone systems are not easy as there are so many complicated parts to it, so you could experience a high amount of downtime when customers cannot get in touch with your business while it is being repaired.
Meaning, you could lose business while the engineer is working on your phone system.
If you have a small IT team, as your phone system grows it may become unmanageable for them and so they will not be able to fix something should it go wrong.
As they will need to work with the engineer to figure out what has gone wrong, you will be paying for their time as well as the engineer and so costs can add up when something goes wrong with a traditional phone system and there is no way around it but to spend money to solve the issue so you can resume business.
Finally, if something goes wrong with your traditional phone system there is a risk of valuable data being lost and unable to be recovered.
This loss could also cost your business as customer records could be gone and therefore you will have to spend time rebuilding your database instead of finding new customers.
Why Is VoIP Different?
VoIP is different, as not only does it come with 99.95% uptime, it is robust enough to handle a high volume of calls with no issue.
Should something happen though, as your phone system is hosted in the cloud, it is easy to restore it with a few clicks. 
If your phones do not work for whatever reason, staff can simply switch seamlessly to another device – even mid-call!
Whatever issue arises, maintenance costs are lower with a VoIP system due to its less complicated nature, so you will be able to get back to business immediately using your internet connection while your problem is rectified with your provider.
Your data is also hosted in multiple locations so if something happens to your phone system you can be sure that your data is safe and protected and can easily be backed up and restored so you will not lose anything important if something goes wrong.
Disasters Destroying Hardware And Infrastructure
Should disaster strike your physical premises, your on-premise phone system could be completely destroyed and there will be no way of saving it.
If it is damaged beyond repair, you could end up needing to pay again to get a whole new system fitted and if your whole office is destroyed then your business will grind to a halt as you will not be able to contact customers.
Even if your phone system is not completely destroyed, you could be landed with a high repair bill should anything happen to your telephone system or your office premises.
How Can VoIP Help
If disaster does strike your physical premises, you can continue business as usual as staff can work remotely with no issues.
Your phone system is hosted remotely in the cloud so we can simply restore your phone system and you and your staff can connect from another compatible device. 
This means that you can focus on getting your office premises repaired while staff can work from home, or anywhere else they have an internet connection.
Customers will be unaffected, and you can continue delivering excellent customer service even through a disaster. Staff are able to access all the information and data they need about your customers as everything is securely stored in the online portal – so all is not lost, even if your physical premises is not usable.
So, if you'd like to find out more about how VoIP can help you avoid the risks of on-premise telephony, call our expert team for advice on 0800-084-3663.

Acefone provides a broad range of cloud communication services to businesses of all sizes, which includes Hosted Phone Systems, Free Phone Numbers, and Cloud Contact Center Solutions. Being the UK's leading provider of VoIP service provider, we always strive to provide excellent customer service and high-quality custom solutions to our customers.
https://www.acefone.com/blog/wp-content/uploads/2020/07/voip-overcomes-on-premise-risk.jpg
376
737
Acefone Editor
https://www.acefone.com/blog/images_acefone/logo.png
Acefone Editor
2020-07-02 17:56:30
2021-08-03 15:51:55
3 Common Risks Of On-Premise Telephony And How VoIP Overcomes Them