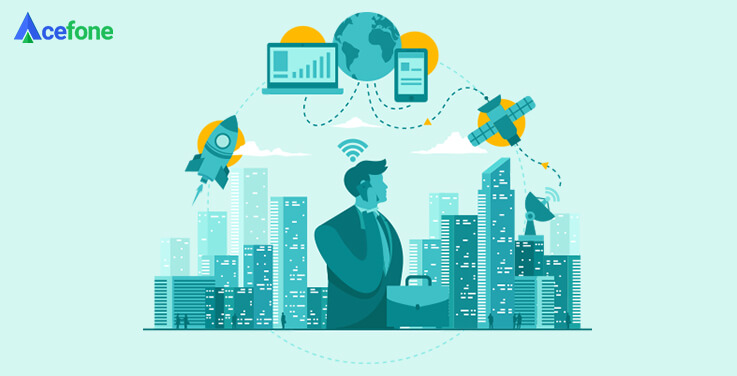 Customer trust is of utmost importance for businesses hoping to stay ahead in the race. To build customer trust, you must ensure that your communications are private and secure, and no one can access precious information. 
The best way to do this is to get a secure VoIP telephony service. Not only does it foster trust in your brand, but it also prevents you from paying hefty fines for breaching data protection laws or GDPR rules.
After all, we've all heard the horror stories about phone hacking. And hackers are getting more and more sophisticated every day. So, it is especially important to have a robust VoIP telephony solution which is compliant with all relevant security regulations.
In this blog, we give you tips on how to keep your communications secure with VoIP telephony solutions so that you are not a victim of VoIP hacking.
So, how can you spot VoIP hacking?
VoIP hacking is an unfamiliar term for most. 
Put simply, VoIP hacking is a cyber-attack wherein hackers try to infiltrate your VoIP telephony system. Once they have access, these hackers can run up costly bills, steal sensitive information and listen in on your private business calls. 
This is a real concern for businesses, especially now that most people are working from home via unsecured networks. If your communication system lacks the right security credentials, it is highly vulnerable to such attacks.
Once you understand VoIP hacking, you will be much better placed to stop it from happening to you. Here are a few signs that will help you recognise whether or not you have fallen victim to unscrupulous hackers…
1. Sudden and unexpected bill increase
Hackers will often increase your bills and run up high call costs. Since most people have a similar bill each month, it isn't hard to tell when their bill doesn't reflect the number of calls they usually make in a month. So, this is one of the easier ways to spot a security breach. 
2. Unknown calls to unfamiliar numbers
A hacker may use your phone system to make unsolicited calls to numbers all over the world. Therefore, if your call logs reflect several calls to unfamiliar numbers that haven't been made by your staff, your system may have been hacked.
3. Increase in calls made during off-hours
Hackers may often make calls during off-hours when you and your staff are away. So, one way to identify a breach is to check call timings. If you spot calls that have been made outside of your office hours or any other signs of hacking, it is important that you contact your provider.
Ensure that your passwords are changed and that your provider has all the relevant security measures in place through your phone system so that hackers aren't able to regain access.
What can hackers target in your hosted phone system?
VoIP telephony systems are becoming more and more common by the day, courtesy of COVID-19 and the remote working model. While several take advantage of the flexibility and benefits the technology offers, many remain unaware of the risks that unsecure networks pose to their business communications. 
If hackers access your VoIP system, they can potentially listen in on your calls. They will be privy to confidential information and will be able to gain all the details about your customers and their business with you. 
Hackers can also use the CRM system linked to your hosted phone system and retrieve details like customers' addresses, phone numbers, email addresses and so much more. This means, not only is your business at risk but so are your customers.
This is, of course, unthinkable. Conversations between a customer and a business should be private and confidential. When this isn't the case, your business will not only lose the trust of the customers but also its reputation, leading to a drop in revenue and sales, both. Not to forget, such a serious security lapse can lead to legal actions and heavy fines imposed on you. 
Thus, it is imperative that businesses ensure that they meet all security compliances and regulations and strive for minimum vulnerabilities. For organisations that have remote working staff, this is even more important. 
Ensure that your VoIP telephony is secure from day one
Prevention is better than cure. So, it is important to make sure that your VoIP system's security is foolproof from day one. Take a good look at your provider and the security measures they take to prevent cyber attacks. 
If you are in the process of choosing a suitable provider then this should be a major consideration in the buying process––even more so if you deal with financial or classified data on a regular basis.
Another consideration should be the availability of their support staff. You should be able to avail help for the most part of the day and even for a few hours during the night, if not 24×7. This helps you mitigate the potential damage as much as possible and restore your data backup almost immediately. 
The key to protecting your data is to act quickly as the time spent waiting for customer support to return your call could be costly in a number of ways.
Acefone VoIP telephony systems are compliant with PIC, FCC, GDPR and CPNI. Your data is stored on multiple secure servers. This adds an extra layer of protection to your system, such that in the event of a crisis or cyber attack, your data is safely backed up and remains untouched. We also use end-to-end encryption to ensure your data is protected further.
With multiple layers of protection in place, you can rest assured that no matter what happens, your hosted phone system and data will be safe. 
How to broach the subject of security with your provider?
As a customer, you are well within your rights to ask the provider for security measures that offer the best protection for your business. While all providers offer a basic level of security, some may have extra layers which would benefit your business and give you and your customers more peace of mind. You may have to pay a penny extra but it is worth the protection you receive.
At the outset, clearly communicate your expectations to the provider and outline their responsibilities. Discuss in-depth the level of security that you're being offered and what it entails. This will enable you to make an informed decision.
Acefone's customer service team are on hand 24/7 to address any and all customer concerns and are happy to explain the multiple layers of security available to you. 
Does your current VoIP telephony provider ensure secure communication?
If the answer is no, the time has come to change your provider.
Acefone has robust and secure cloud-powered systems that are backed up on servers in multiple geographical locations to ensure that you never lose any of your precious data. This guarantees that you and your customers are protected at all times. 
Our support team works tirelessly 24/7 to ensure that we keep everything running smoothly no matter where you are based.
If you'd like to know more about our security and hosted phone systems, speak to our team today on 0800-084-3663.

Acefone provides a broad range of cloud communication services to businesses of all sizes, which includes Hosted Phone Systems, Free Phone Numbers, and Cloud Contact Center Solutions. Being the UK's leading provider of VoIP service provider, we always strive to provide excellent customer service and high-quality custom solutions to our customers.
https://www.acefone.com/blog/wp-content/uploads/2021/02/how-voip-telephony-provider-ensures-secure-communication.jpg
376
737
Acefone Editor
https://www.acefone.com/blog/images_acefone/logo.png
Acefone Editor
2021-02-04 12:30:39
2023-03-23 11:22:16
Does Your VoIP Telephony Service Provider Ensure Secure Communication? Here is All You Need To Know.