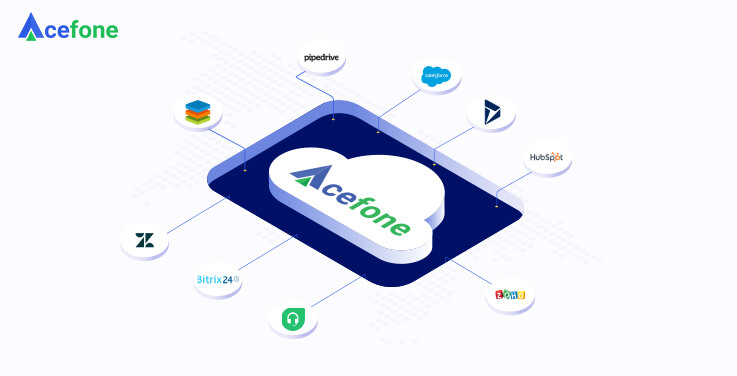 Integrations seem to be the new buzzword in the business world. Everywhere you turn, there's someone talking about third-party apps and CRM (customer relationship management) systems that you can use with your cloud telephony solution to take your processes and workflows a notch higher. 
While a telephony solution provider like Acefone will allow you to connect with leads and customers, a CRM system will help you build long-lasting relationships with them. What's even better is that you can do all this without burning a hole in your pocket. 
But with so many fish in the sea, how do you decide which one is the one for your business?
Let's first take a brief look at what a CRM system is.
A CRM or customer relationship management software helps you nurture relationships. It records business-client interactions; allows agents to keep track of follow-up actions and note preferences and dislikes; and provides actionable data for performance improvement. And all of this is possible not just for existing customers but for leads too. 
Now that you know why CRM systems are fast gaining popularity, here are nine CRM integrations (in no particular order) you can get with your Acefone solution.
1. Zoho CRM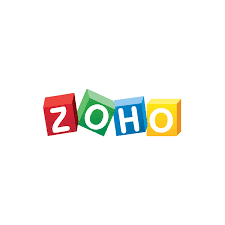 Zoho CRM is one name that you will often hear when you start looking at CRM solutions for your company. It lets you convert more leads, engage with customers better, and grow your revenue multifold.

Along with the basic features and the capability to use it on multiple devices, Zoho CRM comes with its own AI assistant, Zia which helps you identify and resolve issues proactively. This way, you're able to mitigate minor concerns before they snowball into serious problems. 
Zia also helps you identify potential conversions, updates you with smart alerts and reminders, and provides suggestions that improve agent-customer conversations. 
2. Salesforce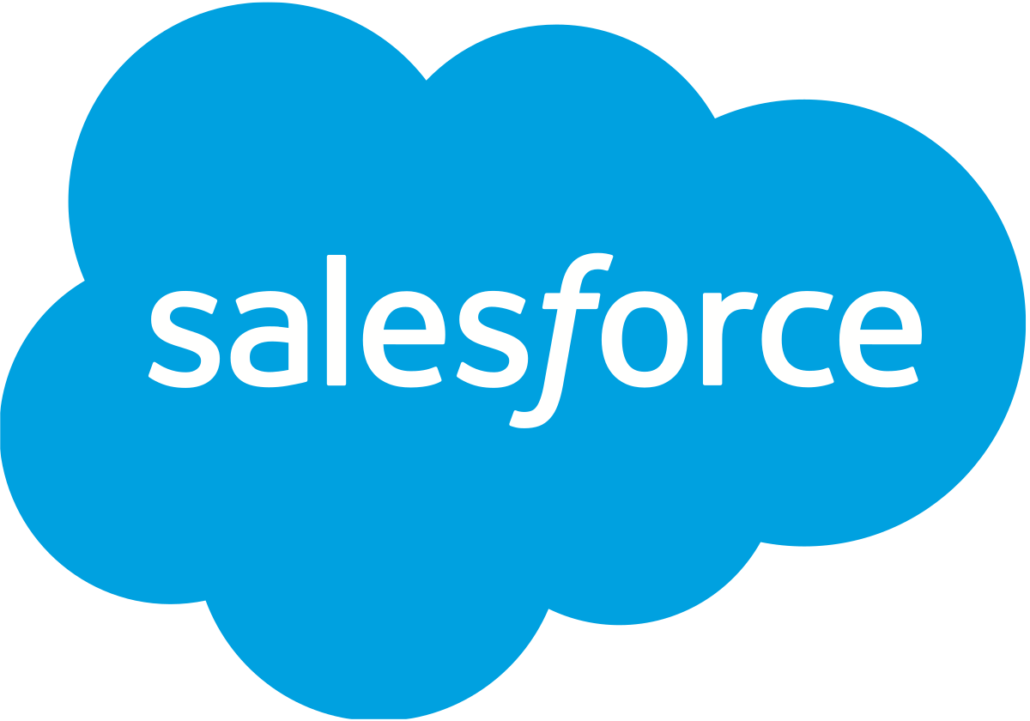 Salesforce is arguably the most popular CRM provider out there in the market. It offers you a wide range of CRM categories and systems to choose from. Whether you're looking for an integration for your sales department, marketing team, or any other vertical, Salesforce has you covered. 
Its CRM systems offer deep data insights and smart automation that augment a business' customer retention. They also automate email reports, predict conversions, and anticipate customer interactions, thus, empowering your agents with all the information they can get.  
You can constantly keep track of your business on any device of your preference.
3. Hubspot CRM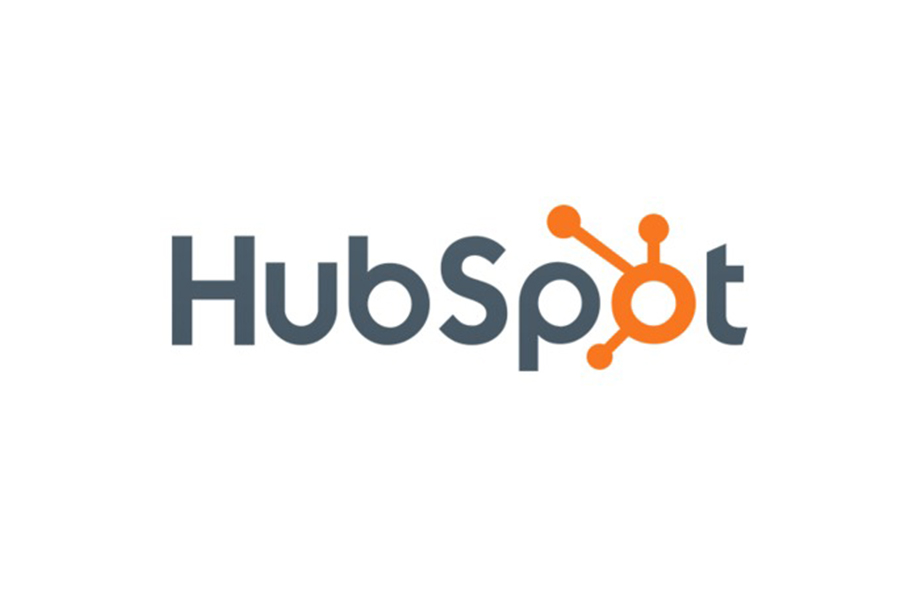 Hubspot is another popular name when it comes to business solutions providers. 
Hubspot CRM is one of the few free solutions that provide your business with all the essential tools needed for superlative customer service. You can also opt for paid versions dedicated to your marketing, sales, operations, and customer support teams to enhance the experience even further.
When you integrate Hubspot CRM with Acefone, you will be able to place calls with just a single click on any device, improve your teams' collaboration, and keep track of campaign and agent performance.
You will also get access to some of the best performing email templates, CTI pop-ups that display detailed customer information, reminders and follow-up notes during live calls, and much more. 
The system also lets you sync all your customer interaction data on both platforms and stay updated with scheduled reports. This gives you complete visibility of your sales pipeline in real-time.
4. Pipedrive

Pipedrive is one of the most popular sales CRM software. It visualises your sales pipelines, organises your leads in a better fashion and eases agent workload by simplifying even the most complex of tasks.
By integrating Pipedrive and Acefone together, you get access to quick dialling, easy call handling, real time reports, and a visually streamlined workflow. 
Automate your processes, such as tracking customer interactions or sending follow-up emails, with an AI-powered assistant while getting a bird's eye view of every activity. 
Work on any device any time with a robust, user-friendly interface that keeps you up to date.
5. Freshdesk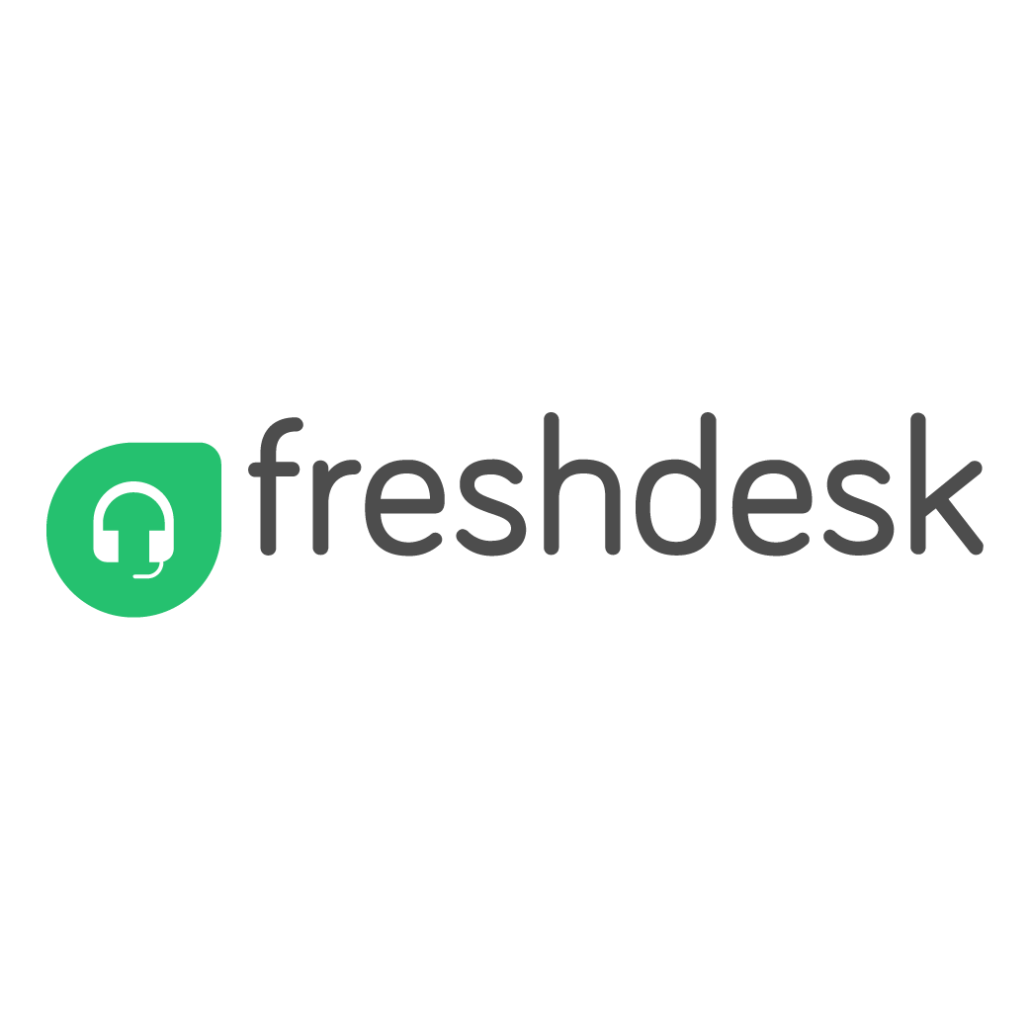 Freshdesk CRM can extend the capabilities of your support team in providing hassle-free customer service. 
The CRM system automates all mundane and repetitive tasks and streamlines your workflow so you enjoy enhanced productivity.
Integrated with Acefone, the Freshdesk CRM offers a ticketing system that improves collaboration by letting your agents automatically tag, categorise, and assign tickets on any device of their preference. These tickets are not limited to just calls but can even be created for email interactions. 
The integration provides regular data visualisations and scheduled email reports that let you optimise your processes. You can also deploy Freddy AI, which can deliver accurate answers for quick query resolutions. The AI assistant also gives your agents suggestions for better handling of customer queries and helps distribute workload evenly.
6. Zendesk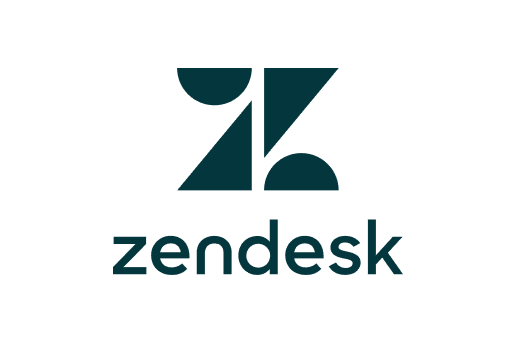 The Zendesk CRM provides your customers with a self-help portal that lets them solve their own issues. Essentially, it enables quick query resolution while cutting down your agents' workload. 
The user-friendly CRM comes loaded with valuable features such as call records, intuitive and actionable insights, contact management, multi-device access, and automated calls among others. It also gives you suggestions to augment lead generation.
Not just that, you can send emails to your clients with customised templates and get notified each time they open that email. 
With the integration, you're truly able to track and manage all your interactions from end to end.
7. Microsoft Dynamics 365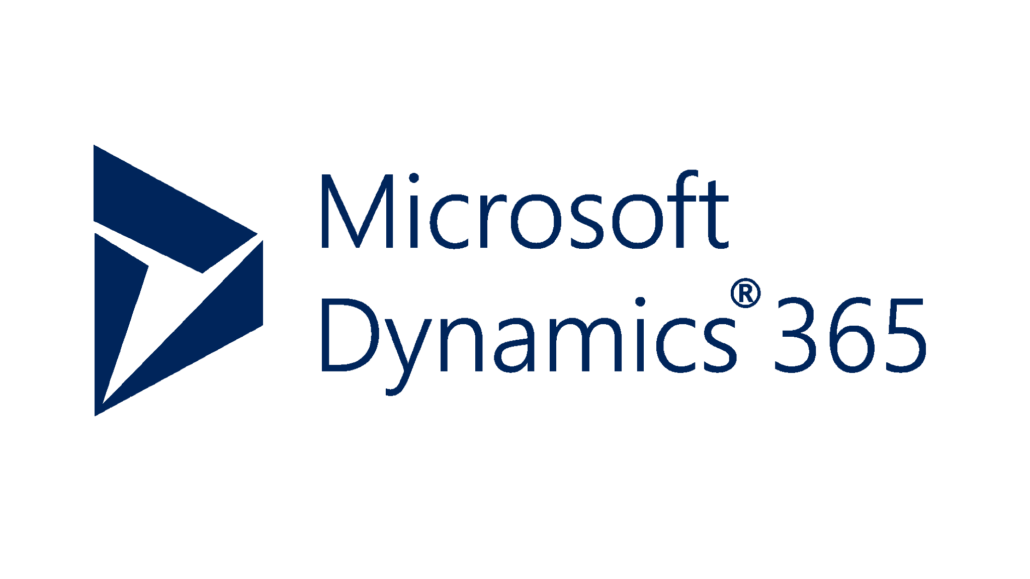 Another big name to join the list of integrations is Microsoft Dynamics 365 is innovatively designed to make sure your team delivers exceptional customer service every time. It combines a CRM and an ERP (Enterprise Resource Planning). 
An ERP is an application that receives data from separate departments of a business and simplifies work processes in real-time. It can track anything—cash, raw materials, orders, production capacity, and payroll. The combination helps businesses better manage customer databases, engagement, new leads, and customer query resolution.
With a unified portal that tracks all contact centre operations on every device and AI-backed insights, you're able to optimise all your resources and capitalise on each customer interaction. You also get access to custom templates that help you widen your social media reach and improve your email campaigns.
The integration's intelligent technology will also keep you up-to-date with the latest trends and empower you to make better business decisions.
8. Bitrix24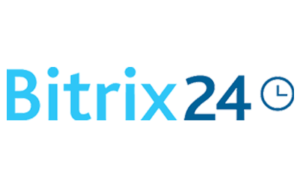 The Bitrix CRM solution is also one that's meant to fit all budgets—you can get the free version or op for the paid plan, depending on the size of your team and business needs.
In addition to being a cloud-based CRM, Bitrix24 can also be self-hosted on your private server with an open-source code, giving you the power of customisation.
The Acefone-Bitrix24 CRM integration lets you automate tasks, run and track multiple campaigns, use your preferred device, get deep data insights, place calls with a single click and so much more. You're also able to build customisable invoices not just once but as many times as you want to add that personalised touch.
Bitrix24 offers a user-friendly platform that you can use to add contacts or notes even during live calls, add follow-up activities, and generate leads. 
Create your own web pages without any coding, connect with as many social media channels as you like, access popular form templates (or build your own)—do whatever it takes to kick up your customer service a notch higher.  
9. Sugar CRM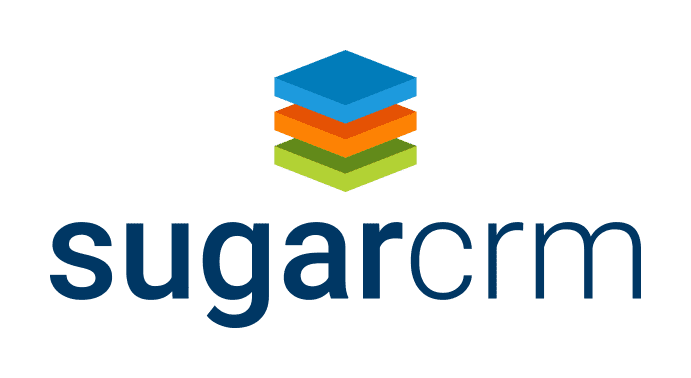 SugarCRM automates all your marketing, sales, customer service teams' tasks to help you get a better analysis of each customer interaction. Sugar's AI analyses historical data to help your agents provide optimal customer experiences. The tool also helps you create a behaviour model for each client. 
After integrating SugarCRM with Acefone, your teams can build seamless communication channels. When they get instant access to all customer data, they provide smooth customer service and boost productivity significantly.
Your agents will have access to complete interaction history, including the most recent ones, to be able to provide contextual solutions. They will also be able to access their portal from any device that they like. This will also help you gain better customer insights and build more robust strategies. 
To sum up

For a business, connecting with customers and providing exceptional customer service is the only way to remain in the game. Acefone, with its cloud-powered features and integration capabilities, makes doing both easy.
All you have to do is assess your team's needs and your budget, and then pick a CRM system that fits these bills. Let us know and we will be more than happy to integrate your Acefone telephony system with the CRM of your choice. 
If you still haven't picked out a cloud communication provider for your business, you can get in touch with one of our experts at 0800-084-3663 or just drop us an email at [email protected]. Our customisable plans will surely fulfil all your communication needs.


Ratnam is an SEO enthusiast and content writer working as a Digital Marketer with Acefone. He is fond of traveling and new experiences. He is a huge Marvel fan and is always open to learning.
https://www.acefone.com/blog/wp-content/uploads/2021/09/top-9-Acefone-CRM-integration.jpg
376
737
Ratnam Sinha
https://www.acefone.com/blog/images_acefone/logo.png
Ratnam Sinha
2021-09-08 11:51:07
2023-02-22 10:02:27
Top 9 CRM Software You Can Integrate With Acefone