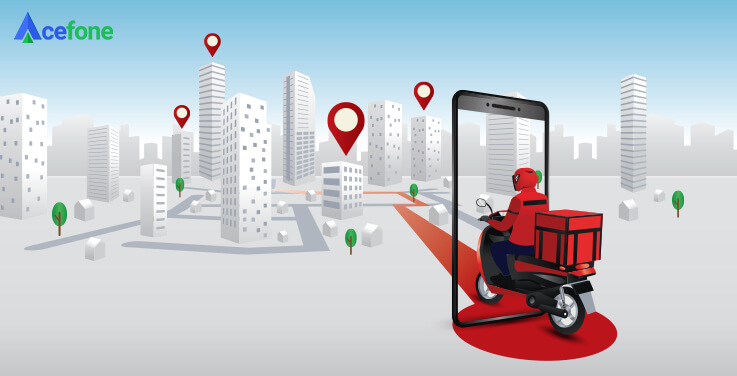 The food industry is forever growing. Customers aren't just looking for the right restaurant to enjoy their meal but also to have the best experience. The responsibility of a restaurant entails the delivery of high quality and delicious food at the right time.
Undeniably, the food business has undergone a revolution. With people unable to visit restaurants in light of the COVID-19 pandemic, food delivery has become a significant part of their business. Customers have begun to prefer the comfort of their home, order their food, and spend time with their family rather than go out for meals. They no longer need to get dressed up or spend lots of time and money on travel.
Food delivery paves the way for a whole new experience for the customer and your outlet alike. The worst thing you can do is consider the delivery as a mere add-on and ignore it. Other than the quality of your food, you should be focusing on the core of your food delivery operations. 
A report by Beambox says that 80% of the customers blame the restaurant in case something goes wrong—not the delivery company.
So how do you ensure an ace food delivery experience? We have consolidated a few ways right here. Check them out:
Ensure that you optimise your menu for delivery. Consider the food's shelf life and the nature of ingredients used to cook the dish. A soggy burger means a guaranteed negative customer experience.
It's okay to remove a few dishes from your curated delivery menu. After all, not all dishes are suitable to be consumed after some time. They may become soggy, lose the original taste, or become cold. 
Politely inform your customers that the delivery of a few dishes may not be possible. Furthermore, check your stock and availability of dishes before you fix the menu for the day. Cancelling an order due to non-availability after its been placed is highly unprofessional. 
You may consider the following aspects before zeroing down your menu for delivery.
At what time does the food meltdown or become soggy?

Does the dish require special packing?

What is the travel time? Can food survive this duration?

What is the margin to cover the delivery commission?
2. Understand the significance of packaging
Did you know that 20% of customers are ready to spend more on off-premise orders when compared to dine-in orders. 
It's worth noting that food packaging is a lot more than mere wrapping of food to keep it edible. Though the purpose of food packaging is to keep the food safe, fresh, hot, and best to consume after some time, its purpose has changed in leaps and bounds.
Customers eat with their eyes. This is not limited to tasty and appetising looking food but also the way it has been presented. Everybody loves to unwrap gifts, and food delivered in this way can be a real treat to both the customer's heart and stomach. 
Arrange and present your food in cartons or boxes to lock its freshness. Make sure to include your branding aspects like your logo and appropriate branding colours. This way your food acts as a reflection of your brand. Include your taglines with catchy phrases to attract customers. 
A personalised note wishing people a bon appétit also goes a long way! 
In the current digital world, this kind of appealing physical presentation can go viral across social media platforms and earn you a lot of attention. 
You can take your branding a notch higher, as well as display your core values by using eco-friendly packaging. This will show your customers how much you care for the environment. The need of the hour is not just delivering food but creating a memorable experience.
3. Prioritise time
Your highest priority should be to be able to deliver on time or even faster. Especially when it comes to food, patience tends to wear thin. Ensure that you have a proactive in-house logistics team who take care of speedy food delivery. 
If you are falling short of delivery persons, hiring additional delivery partners is the best idea. This will help you to maintain extra help for sudden requirements. Keep in mind that speedy delivery attracts happy customers and therefore, mostly positive reviews.
4. Treat your customers for loyalty
Who doesn't love gifts? There's no better way to show appreciation and bond with regular customers than to reward them for their loyalty. Coupling your orders with personalised perks can make a huge impact on your brand. 
Offer a discount with delivery orders above a certain price.

Provide vouchers for in-house dining to repeated customers. This will encourage them to visit your outlet and experience more of your service. 

Give a special gift to customers who share a positive review on social media. This can earn lots of appreciation online.

Refer-to-friend discounts can help you promote your brand at a minimum cost. This can also help you reward and make your existing customer base happy.
Include handwritten thank you notes or season's greetings or offer a gift for sharing group meal photos on social media. Try giving out samples of a new dish as a free perk with deliveries. 
Every brand is different. What works for someone else may not for you—and vice versa. You should try and test each one to know which suits best for your brand.
5. Maintain a strategic delivery roll out
Planning is key for food delivery operations. For your orders as well as in-house catering gigs, you need to figure out peak delivery hours and strike the right balance between the two. 
Start from one region. Identify your requirements and peak hours. Then plan your workforce and menu based on customer demands. Also, be prepared to tackle any unexpected changes in order traffic. 
Consider seasonal changes like holidays and occasions. Some of your branches may brim with diners and delivery orders for lunch and others for dinner. Identify these phase insights and strategise your delivery operations accordingly.
6. Maintain a dedicated medium
The traditional medium to order food was through the telephone. However, this left us exposed to errors. The person on the other end may note your order incorrectly or mess up the menu availability due to lack of real-time updates. 
Today, mobile apps and websites are at the top. Customers simply need to visit the restaurant website or download the app to place orders, track orders, post reviews, and know more about the food being offered. 
These mediums also help you stay connected with the customers. You may post recent updates about special freebies on offer, discounts, or a new dish you may have introduced.
 Posting colourful and attractive photos of various dishes is a great way to attract customers and spread the positive word about your brand. When they get to see the look of their dish on your website or mobile app, they are motivated to place the order.
What's next?
The food business has revolutionised hugely over the years. Though doorstep delivery has always been a part of the food business, the expectations from this medium have increased. 
It has been proved, time and again, that food delivery is not limited to providing food in an edible condition. It reflects the brand value and helps spread the positive word. 
With the aid of cloud-based communication tools, you can make the food delivery experience significantly more pleasant—both for the consumers as well as your staff. It's a win-win situation. 
To know more about cloud tools and how to use them effectively for your business needs, get in touch with our experts at 0800-084-3663 or [email protected].

Acefone provides a broad range of cloud communication services to businesses of all sizes, which includes Hosted Phone Systems, Free Phone Numbers, and Cloud Contact Center Solutions. Being the UK's leading provider of VoIP service provider, we always strive to provide excellent customer service and high-quality custom solutions to our customers.
https://www.acefone.com/blog/wp-content/uploads/2021/02/cloud-empowering-food-delivery.jpg
376
737
Acefone Editor
https://www.acefone.com/blog/images_acefone/logo.png
Acefone Editor
2021-02-02 07:48:27
2023-03-23 11:23:22
Deliver Happiness on a Plate: Cloud-Empowering Food Delivery