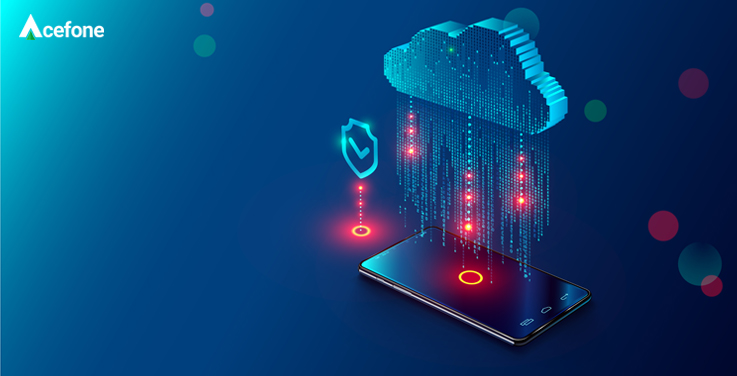 Traditional phone systems were designed for businesses who are exclusively office-based and, while this worked for many businesses, the way we work has changed; something which traditional phone systems just haven't kept up with.
This is where cloud phone systems have come in, supporting the changes in business and allowing businesses to progress into modern times.
Cloud-hosted Phone Systems Set Your Business Free
Many workers expect to be able to work flexibly; similarly customers expect to be able to contact your business at all times; so it makes sense to have a phone system which can allow both of these things.
Where a traditional phone system doesn't have the capacity to support this, with a cloud-hosted phone system your team can access their phone systems from anywhere in the world, on any device they want to so they can work at home or on the go with no disruption to your clients or customers.
This freedom also allows you to make your business contactable 24 hours a day, having employee based from any country your business operates – meaning there's always someone your clients or customers can connect to.
Host A Contact Centre Without The Need For Premises
Office premises are expensive and often are impractical and limiting to the amount of staff you can hire.
With a cloud phone system, you can host your own contact centre remotely, with access to everything you need from an online portal. The online portal can be accessed from any device and gives you insights into the performance of each agent, call costs and much more.
This gives you all the tools you need to run an effective contact centre and give excellent service to each and every customer who contacts your business.
There Are No Limits With A Hosted Phone System
With a cloud phone system, the limitations on the number of extensions you can have are gone. You can add and remove extensions as you need to, so there's nothing stopping your business growth.
This also gives you the opportunity to bring in more staff seasonally, so you can ensure you have enough cover for your phone systems at all times of the year, elevating your customer service.
Strengthen Your Brand With A Cloud Phone System
Cloud phone systems give business owners the opportunity to strengthen their brand using their phone systems, with access to a range of features such as virtual receptionists, freephone number, local numbers and branded numbers.
With these amazing features, you can create a personalised experience for your customers and enhance your brand, for example, a memorable branded number could help customers recall your number and make them more likely to call you.
A freephone or local number can help you get across to customers what your business is about. If you want to become more respected locally, a local number can give the impression that you are invested in the area and have roots there; where a free phone number gives customers the impression you are a well established national business – creating a more trustworthy view of your brand.
Keep Control Of Costs
With a cloud phone system, you can keep an eye on costs and are free to adapt your plan to suit your business' needs. You can add or remove extensions and ensure that you are staying within budget for your call costs.
Each hosted phone system plan is bespoke, so you'll be able to find the best phone system for you at a price you are happy with.
Cloud phone systems are changing the face of businesses, providing a more flexible solution that both customers and workers expect. If you'd like to transform your business with a hosted phone system, call our expert team today and find out how we can start creating your bespoke phone system; get in touch on 0800-084-3663 to find out more.

Acefone provides a broad range of cloud communication services to businesses of all sizes, which includes Hosted Phone Systems, Free Phone Numbers, and Cloud Contact Center Solutions. Being the UK's leading provider of VoIP service provider, we always strive to provide excellent customer service and high-quality custom solutions to our customers.
https://www.acefone.com/blog/wp-content/uploads/2019/12/cloud-phone-system-transforming-business.jpg
376
737
Acefone Editor
https://www.acefone.com/blog/images_acefone/logo.png
Acefone Editor
2019-12-23 06:43:53
2021-07-28 15:31:28
How Cloud Phone Systems Are Transforming Businesses