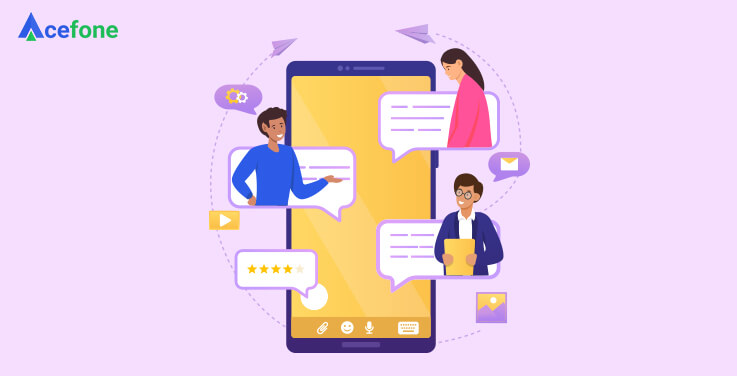 Over the past two millennia (maybe more), humanity has transformed the world to suit our growing needs. Such events have left an indelible impact on our societal structure, modifying different aspects of public and private life for generations. 
Amid these changes, there were hindrances that halted human progress. Some of the more prominent examples being the Black Death in the 1300s, the Spanish Flu of 1918, and World War II which played out between 1939 to 1945. 
However, out of difficulties, miracles grow. 
The Black Death decimated the social concept of feudalism and gave way to new goals of rationality and education. The Spanish Flu jolted various governments to concentrate their efforts and resources on public access to healthcare and international coordination on public health issues. 
WWII saw women stepping up to perform jobs originally assigned to men, thus breaking social barriers and enhancing female participation. 
Today, we find ourselves amid another similar event—the COVID-19 pandemic. After several months of national lockdowns, people across the world have adopted different ways to adapt to the new normal. 
One such way was the digitisation of everyday activities. 
The new normal
The global pandemic threw two major challenges in the path to normalcy. 
The imposition of lockdowns to ensure social distancing and quarantines: This prompted companies to shift their operations from offices to homes. But even as people retreated to the confines of their personal spaces, they had to keep up with daily activities like their jobs or education. To break the monotony, people started finding new ways to do old activities.
The necessity of contactless interaction: Since surface and air contamination was seen as a major reason for the rapid spread of the infection, people could no longer go to the mall or even a mom-and-pop store to buy their groceries. Transactions had to be contactless, leading to a boom in digital payments.
We had long known the benefits of the digitisation of society—better access to healthcare, education, freedoms in business. COVID-19 helped accelerate this change. And amiid the pandemic, reaching these digital customers became the most pressing problem statement for every organisation.
Rise of the smartphone
Smartphones had long begun their advent into our daily lives. While technological revolutions kept making them more user-friendly, a majority of people still thought of them as a media entertainment device.
This changed with the pandemic. 
With people stuck inside their homes, maintaining social distancing guidelines, communication of all forms—education, business, informal—moved to a virtual platform. 
People began to rely heavily on their smartphones. More importantly, with everyday activities like attending virtual classes or virtual meetings, smartphones rose in stature. 
As per industry reports, smartphone growth is expected to reach its highest level since 2015 with the YoY figure touching 7.7% in 2021. This growth is expected to sustain in 2022 reaching 3.8% on a YoY basis. 
This surge in the smartphone industry is attributed to increased use of Internet devices, delayed smartphone purchases in 2020, and the introduction of 5G communications. The sustained growth is an indication of the ubiquity of smartphones in the digital age. 
Let us look at some numbers that show the rise of smartphones:
After a slump in purchasing for 2020, total smartphone shipments are expected to reach 1.38 billion units in 2021. This trend is expected to continue in 2022 with the figures touching 1.43 billion units

The smartphone industry is expected to rise at a CAGR of 3.7% for the next five years 

With the introduction of 5G, consumers are excited to try new technology. As a result, 5G shipments are expected to grow up to 130% in 2021
Flourishing mobile experience
Following a lockdown-induced decline in smartphone sales across the world, the smartphone industry has risen again to meet the demands of modern consumers. 
Stay-at-home orders paved the way for the development of several smartphone applications that provided quick, easy, and safe solutions to necessities like ordering takeout food, teleconsultation or groceries.
While these habits had to be adopted during the pandemic, their continued usage signals the evolving expectations of mobile customers.
Let us look at the different ways smartphones became essential tools during the pandemic:~National lockdowns forced people to find alternative channels to study or work remotely. Usage of video conferencing apps like Zoom, Microsoft Teams, and Google Classrooms shot up in the past year (reaching as high as 6M+ daily app sessions for Zoom in March 2020). The ease of these applications posits that they will continue to be used much after the pandemic subsides.
The benefits of telemedicine had been common knowledge until the pandemic provided the impetus to make it a reality. Virtual medical appointments were enabled through various teleconferencing apps safely and easily. As per industry surveys,

62% of customers

are likely to continue with virtual appointments even after the pandemic ends.

Social distancing rules accelerated digital payment adoption. No-contact payments and online shopping rose hand in hand during the pandemic. There was a

ten-fold increase in contactless payment

through apps like Amazon Pay, Android Pay, and Apple Pay. Experts claim that this practice shall continue for the convenience they provide.

Despite the initial rumours linking 5G with the virus, it made a big splash in the tech world. The superior communication technology is expected to grow significantly over the next few years, driving the purchase of 5G-enabled smartphones. Reports indicate that

5G smartphones will total 539M units worldwide in 2021

, approximately 35% of the total smartphone sales.
All in all
The pandemic forced people to switch to digital alternatives for everyday activities. While the initial days seemed bleak, modern innovations like the smartphone quickly got the world back on track. 
Manufacturers paid special attention to the user-friendliness of such technologies, which in turn enhanced their mass appeal. This may just be the onset of the mobile communication revolution. 
To know more about this, get on-call with our cloud experts at 0800-084-3663 or drop an email at [email protected]!

Olivia is an outgoing person who enjoys writing, is an SEO enthusiast, and often interacts with others in intellectual conversations. She enjoys listening to music in her free time. Connect with her on Linkedin
https://www.acefone.com/blog/wp-content/uploads/2021/09/the-new-reality-of-mobile-customer-experience.jpg
376
737
Olivia Trott
https://www.acefone.com/blog/images_acefone/logo.png
Olivia Trott
2021-09-20 10:28:34
2023-02-22 09:53:10
The New Reality of Mobile Customer Experience