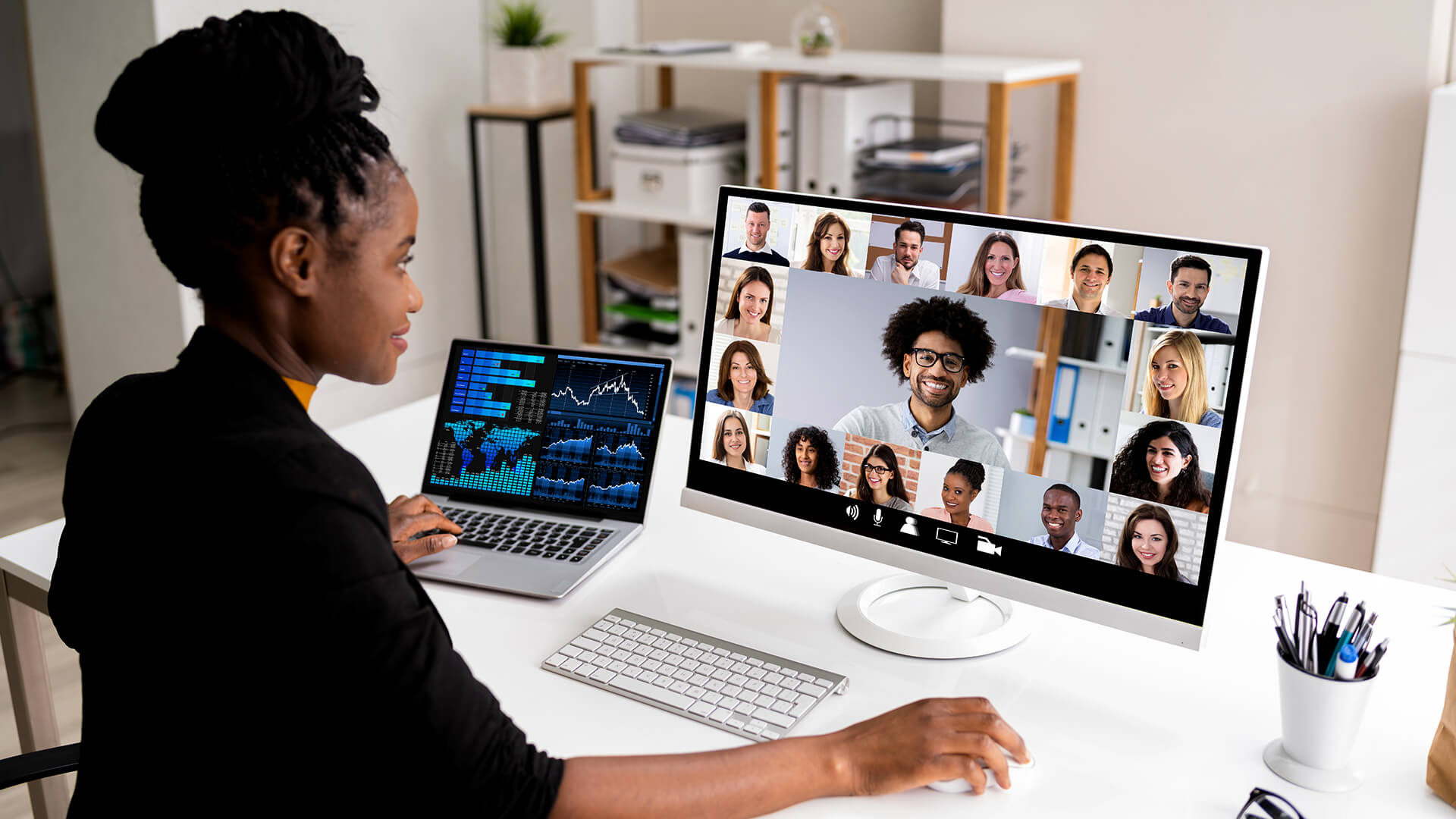 After the global widespread of the COVID-19 pandemic, it is becoming increasingly clear that work from home is here to stay. So, is your business ready for a remote working model in the long run?
To keep employees safe, many companies have implemented a work from home policy—however, these policies were implemented quite quickly for most businesses and staff may not be as productive as they could be with a more robust strategy. So now is the time for business owners to start thinking about a long-term solution to ensure that their staff can complete all of their tasks seamlessly.
In this article, we will explore how businesses can prepare for a remote work environment in the longer term. Cloud communication solutions can help you effectively manage a business, regardless of geographical barriers. Let us explore some more features of this technology.
Improve team collaboration
A big concern for businesses with their staff working from home is isolation. Staff's mental health could start to deteriorate and they may start to feel disconnected from the workplace if they do not have regular contact with their teams. Team cohesion is built over a long period of time, and working from home should not damage this hard work. 
To keep everyone on the same page and ensure collaboration no matter where team members are, you can use the call conferencing feature on your hosted phone system. This feature allows staff to easily keep in contact with each other and conduct team meetings. These meetings can ensure that employees are all caught up with projects, and can be a good alternative for chatting and catching up in the office. 
As a manager, you can use the call conferencing feature to update staff and distribute work without having to call each employee individually, saving your valuable time too.

Furthermore, teams can also use instant messaging features to stay in touch. Instant messaging can be a great way for staff to communicate freely without having to create long email threads. These messages are quicker and keep your inbox free for important messages. Encouraging staff to collaborate and keep talking is imperative in these trying times.
Do away with geographical barriers
One of the main features of a hosted phone system is its portability. Your staff can work from anywhere in the world with just an Internet connection, and from any compatible device too.
Employees will be able to work in the same way as they would in the office, with all outgoing calls appearing from their office number—even if they are using their personal mobile. This means that customers will not notice any difference in the professionalism and level of service offered.
The effectiveness of cloud-based communication services almost renders the office obsolete. If you have a hosted phone system, you can manage everything from your own devices using an online portal and staff can work as normal—so there may not be a need for a permanent office post-COVID-19. 
With remote working implemented through your hosted phone system, you are now not restricted to hiring talented people in your locality, you can hire eligible employees from anywhere in the world!
With so many opportunities for growth, it's no wonder that many businesses have already implemented a work from home policy to save time and money.
Manage staff from anywhere, on any device
As a manager, you may be concerned about managing your staff when they are working from home. With a hosted phone system, this is no problem. You can manage every aspect of your phone system and monitor employee performance from any compatible device. Companies can now manage complete contact centre operations remotely! 
By simply logging into your online portal, you can access employee performance, call waiting times, call costs and much more. You can also add or remove channels from the online portal, so you can bring in more staff to answer calls at busier times. With access to detailed information on your staff performance, you can actively manage your team from home. 
If companies are to start working from home permanently, it is important to keep employees engaged and developing—not letting their training slip. You can use the online portal to listen to call recordings and use this information to help train staff members using these as mock calls. 
Should a customer complaint arise, you can effectively deal with them using these call recordings too. 
Keep data secure
Many businesses will be concerned about security if staff are working from home on a more permanent basis. With Acefone's cloud communication solutions, you don't need to worry about security issues. 
Our hosted phone systems keep all data securely in the cloud. Our storage is fully compliant with PIC, FCC, GDPR, and CPNI, so your data is safe. Even with staff working on their own Internet connections (which may not have robust security measures in place), your data remains safe from attackers. 
Staff should be encouraged to take precautions and safeguard the data by locking their devices when not in use so data remains confidential.
Acefone also stores your data in different locations, which adds an extra layer of security in the event of physical damage to office premises. If something should go wrong with your phone system, we can easily get it up and running––you don't even need to leave the security of your home.
Even while working from home, you can rest assured that we will keep your data safe so you can focus better on core business tasks.
Work from home with your hosted phone system
A hosted phone system provides a range of amazing features which allow you and your team to work effectively from home for as long as you need to. 
Cloud communication solutions remove the need for a physical premise without compromising on professionalism and service, and so it is the perfect solution for businesses finding themselves having to work from home on a more permanent basis.продлить срок займа
If you'd like to find out more about how hosted phone systems can help you effectively work from home, call our team today on 0800-084-3663.

Olivia is an outgoing person who enjoys writing, is an SEO enthusiast, and often interacts with others in intellectual conversations. She enjoys listening to music in her free time. Connect with her on Linkedin
https://www.acefone.com/blog/wp-content/uploads/2021/01/5-Ways-You-Can-Implement-Cloud-Enabled-WFH-Post-COVID-19.jpg
1080
1920
Olivia Trott
https://www.acefone.com/blog/images_acefone/logo.png
Olivia Trott
2021-01-07 10:30:14
2023-03-23 11:31:11
5 Ways You Can Implement Cloud-Enabled WFH Post COVID-19