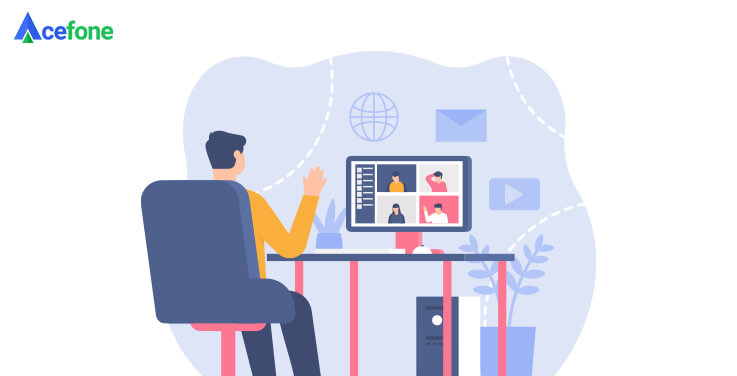 In the age of the internet, connectivity is everything. For those working remotely, it even becomes a necessity. Businesses need to ensure that their staff, from all corners of the world, can collaborate and work as a team. 
Here, comes call conferencing. As a power-packed feature of a hosted phone system, it allows you to nurture and establish a productive work atmosphere. You can create such an ambience even if you don't work in the same office or on the same continent as your colleagues.
In this article, we explore everything you need to know about the conference call feature of your hosted phone system. 
1. Allows Freedom to Collaborate
On a hosted phone system, a conference call can be made in a few simple steps. By encouraging staff members to use this feature, you can cultivate a collaborative workspace and enjoy its benefits. 
Teams that collaborate simply work better; their shared expertise drives profits. In a remote working set-up, this is harder to implement. Call conferencing makes it easy to access and share information, give updates, and work together. The opportunities for collaboration are almost endless with call conferencing on your hosted phone system.
2. Connect Anywhere in the World
It doesn't matter where your agents are based, you can connect seamlessly with your staff as if conducting the meeting face-to-face.
You can even call multiple agents and enjoy crystal clear communications. You will not be charged international calling rates, instead, calls can be included in your hosted phone plan. Hence, all you need to do is prepare for your meeting! 
3. Record Conference Calls to Help you Keep Updated
Missed a conference call? Or simply want to crosscheck something? You can record your calls to ensure that no one misses out on any important discussion. An employee on leave, who might have missed a meeting, can simply pull up the recording and listen to exactly what was discussed—with little or no room for misunderstandings.
Call recordings are often vital to ensure that you have all the information you need to move forward with your projects. It also keeps you up to date with your team. Furthermore, team members in different time zones can also listen in at a more convenient time.
4. Conference Call from any Device
You can participate in or host a conference call from any internet-enabled smart device —a laptop, tablet, mobile phone, or your desk phone. This means that you are not confined to your workstation, and can go wherever your business takes you, without missing out on important calls or meetings. 
Remote workers can confidently work wherever they want to, knowing that their hosted phone system will allow them to connect to your conference call without any hassles.
5. Support the Mental Health of your Workers
Call conferencing helps workers feel included in your team no matter where they are. Especially during a pandemic or a lockdown when workers may feel isolated if they aren't in touch with their colleagues.
You can help support workers' mental health by including them in conference calls and ensuring that these meetings are happening regularly. It also reduces the strain of promoting a productive workflow. While employers cannot be expected to have the same level of communication, conference calls are a great way to connect during difficult times.
Conclusion
Call conferencing is just one of the amazing features of a hosted phone system. It can bring your business immense benefits at economical prices. Encouraging such collaboration can ensure that your business runs smoothly and that customers are satisfied even during a pandemic or crisis. Call conferencing can also help you broadcast vital information across your teams without the need for multiple emails. 
To find out more about how conference calls can help you create a collaborative and efficient business model with workers all over the world, visit Acefone today.

Olivia is an outgoing person who enjoys writing, is an SEO enthusiast, and often interacts with others in intellectual conversations. She enjoys listening to music in her free time. Connect with her on Linkedin
https://www.acefone.com/blog/wp-content/uploads/2020/09/all-about-call-conferencing-feature.jpg
376
737
Olivia Trott
https://www.acefone.com/blog/images_acefone/logo.png
Olivia Trott
2020-09-03 08:19:05
2022-04-25 10:43:32
All You Need to Know About Call Conferencing Feature