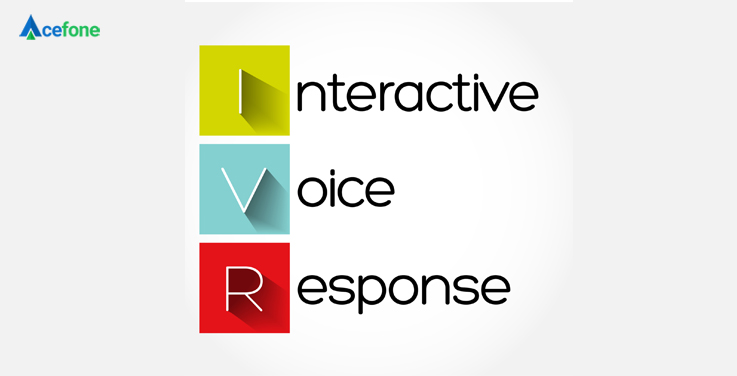 Interactive Voice Response (IVR) is a technology that allows interaction with callers before they reach an operator; giving you the ability to gather the required information and route the calls to the right operator.
With a hosted PBX system, you can implement an IVR which can help ease the journey your customers go through when getting in touch.
A properly designed IVR can help elevate your customer service and leave customers with the best impression of your business and can help your customers get the answer they need the first time, rather than being passed around operators who aren't equipped to deal with their query.
When calling any large business, you'll more than likely be greeted by an IVR system. This is widely used by banks, large retail outlets and call centres to help with the flow of calls and ensure they are making the most of their staff's time and expertise and not wasting resources.
Due to this, if you own a smaller business and are trying to establish yourself in your field, an IVR system can give customers the impression that you are much larger and more professional as a business; potentially winning you more customers as a result!
Define Departments
Your IVR system should accurately reflect the different departments in your business; for example, you could have options for finance, sales, marketing etc.
The IVR system should solve customer problems, so when designing you should consider what customers generally call your business for, and who in your business is best placed to help with each query – then you can divert accordingly.
Right Message
The message should be friendly and professional, and you should make it as clear as possible to customers which option they should be choosing.
The language should be clear and concise and simple enough that anybody calling your business will be able to understand and select the right option for their needs.
As your giving customers a more personalised experience, your customer service is taken to the next level; so when designing an IVR, you should ensure that whatever options the customer chooses, they are directed to the correct department with someone available to take their call.
Agent-friendly
An IVR should be designed with your agents in mind too, as customers are giving information about their enquiry before coming through to an agent. This gives agents more information to start the call with, meaning they can get to the root of the query more effectively and can add this data to a customer's records to help the next agent who answers their call have more background.
Not only does this help your call centre agents, but this gives customers an enhanced experience as they will appreciate the attention to detail and personalised service they are getting from your company.
Include FAQs
An IVR can also be designed to answer frequently asked questions.
For example, if you have customers calling your business asking about opening times, you can use an IVR to answer this question automatically, so you don't need to use up your agent's time on questions such as this.
The customer will be happy as they've quickly received their answer, and your agents will have more free time to dedicate to more pressing enquiries.
Conclusion
If used correctly, an IVR system can save your business money and expand your capacity to take calls. By eliminating the need for a switchboard operator, you can save money on wages/office premises and focus on making a profit.
Also, installing an IVR system which can work 24 hours a day, means that your calls aren't limited to office hours. You can take messages at any time of the day from customers and call them back when your office reopens – or alternatively, with a hosted phone system you can have operators based anywhere in the world, so someone is always online to take your call.
There are plenty of ways you can design an IVR system your customers and your agents will love, to get more information and advice call one of our expert VoIP team on 0800-084-3663.

Acefone provides a broad range of cloud communication services to businesses of all sizes, which includes Hosted Phone Systems, Free Phone Numbers, and Cloud Contact Center Solutions. Being the UK's leading provider of VoIP service provider, we always strive to provide excellent customer service and high-quality custom solutions to our customers.
https://www.acefone.com/blog/wp-content/uploads/2019/12/how-to-design-an-ivr-system.jpg
376
737
Acefone Editor
https://www.acefone.com/blog/images_acefone/logo.png
Acefone Editor
2019-12-17 06:31:35
2021-07-28 15:29:11
How To Design An IVR That Customers Will Love