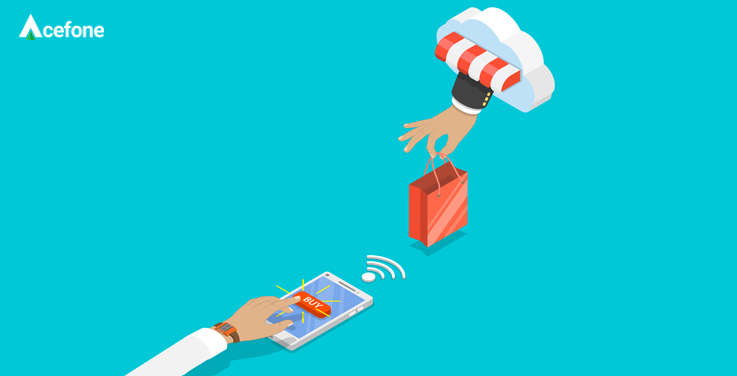 When running a business, cost is always a factor in any decision you make. As a responsible business owner, you need to ensure that your business runs smoothly. Keeping down costs and managing overheads is an integral part of this, so when buying a cloud telephony system pricing is, of course, an important factor which should be considered carefully.
Setup Costs
When buying a cloud telephony system, you should first consider the initial output in set up costs and installation. Ask your provider how much you'll realistically need to get your phone system installed and running in your business.
Part of the expense can also come from downtime when switching your phone system over from a traditional phone system, although most providers will keep this to a minimum. It is important to be prepared to be down for a short time while your new system kicks in.
Once you've carefully considered the costs to get your new cloud telephony system up and running, you can move on to considering the pricing for your new hosted phone plan.
Choose A Plan For Your Business
Most cloud telephony system providers will have a range of plans and pricing to suit many different budgets, so it is important to choose a plan which suits your business and keeps in line with your budget.
At Acefone, we provide bespoke plans and can tailor these to your exact needs and finances, to ensure you are not paying for services which you will never use. While considering cost, it is important to ensure that your phone system is providing everything you need. Discuss at length with your provider everything your business needs and they should be more than happy to create a plan which suits you and also will not break the bank.
Pricing is, of course, important, but you shouldn't be put off by the wide-ranging costs associated with cloud telephony systems. A good provider will take you through all your options and will put you in control of your hosted phone system, so you can make it your own.
Acefone gives you control by providing free access to an online portal, where you can manage the number of calls you are making, the costs you have incurred over the event and much much more. You can add and remove features so you never have to pay for anything you do not use again. Your call costs are greatly reduced with a cloud telephony system, as it operates over the internet, it does not matter where you are based or where you are calling, you will benefit from the same low costs compared to a traditional phone system.
A Plethora Of Features
Cloud telephony systems come with the option to add plenty of exciting features which can actually save your business time and therefore money – something which you should also consider when buying a new phone system.
A virtual assistant may stop you from missing leads out of hours, and an IVR system will direct customers to the right department saving your customer service team time and therefore saving you money.
Installing a virtual assistant individually can be costly, so to have something like this as a feature of your phone is just one of the ways a cloud telephony system could save you money. These features can be added and removed when you need to, so if you find you are not using a feature to the fullest you can simply remove it from your plan and continue enjoying the features you do use.
Scale Up or Down – As You Need
Another financial consideration comes when your business starts to grow, a growing business will need more phone lines to support the extra staff and support the increased number of incoming calls, and this can be costly with the wrong provider.
Most reliable providers allow you to add as many lines as you want to your cloud telephony system without a cost, meaning there is no limit on how much your business can grow and you will not be held back by financial limits. You are free to grow and make as much profit as you like without your phone system holding you back.
If you are considering buying a cloud telephony system, you should consider pricing as an important element which should not be taken lightly. A good provider will be happy to tailor a plan to your business and financial needs, to ensure you will get the best possible price and the biggest return on investment from your new cloud telephony system. I
If you'd like to find out more about the pricing of a new hosted phone system, get in touch today for a free consultation with one of our expert team on 0800-084-3663.

Acefone provides a broad range of cloud communication services to businesses of all sizes, which includes Hosted Phone Systems, Free Phone Numbers, and Cloud Contact Center Solutions. Being the UK's leading provider of VoIP service provider, we always strive to provide excellent customer service and high-quality custom solutions to our customers.
https://www.acefone.com/blog/wp-content/uploads/2020/01/why-pricing-is-important-when-buying-cloud-telephone-system.jpg
376
737
Acefone Editor
https://www.acefone.com/blog/images_acefone/logo.png
Acefone Editor
2020-01-17 09:43:33
2021-08-02 14:54:37
Is Pricing Important When Buying Cloud Telephony System?