Do you want to enhance your local business's recognition across the UK without being charged an enormous amount?
If yes, then 0300 virtual numbers or 03 virtual numbers are your go-to solution for this.
The 03-numbers transformed business calling for organisations in the UK since its launch in 2007. Calling these virtual numbers costs at most calling any local UK number, such as the 01 and 02 numbers.
Resources say that large organisations have opted for these 0300 virtual numbers to enhance customer service. Entities such as non-governmental organisations, enterprises, and government departments have used these numbers for their services.
What is the significance of 0300 virtual numbers?
The 03-local numbers are alternate numbers for the chargeable 08-landline numbers used across the UK. They are non-geographic phone numbers not linked to any specific locality in the given domain. Launching these numbers gave businesses and customers an easier way to communicate without paying outrageous charges. This attribute provides these numbers a broader scope of reach nationwide, putting them in high demand.
Unlike traditional numbers, calling any 0300-local number costs the same as the 01 and 02 local numbers. The rates remain the same even if the customer calls from outside the local area. It encourages prospects to engage with your business, as expensive long-distance charges do not deter them.
Top 5 most used 0300 virtual numbers in the UK 
The 03 virtual numbers encompass a vast range of numbers that are used across the UK. The following numbers showcase the most commonly used numbers with the corresponding industries that utilise them the most.
0330: These numbers are used by businesses in many industries. They are used for customer services like helplines, sales inquiries, and general contact.
0345: these numbers are often associated with retail businesses and used for customer support, order tracking, and product inquiries.
0370: Government agencies, public sector organisations, and nonprofit entities often use these numbers for helplines, information services, and citizen support.
0303: Charities, nonprofit organisations, and fundraising initiatives commonly use 0303 numbers. It is a contact number for donations, volunteer inquiries, and general support.
0333: These numbers are popular with businesses of all sizes. They offer versatile options for sales, customer service, and general inquiries.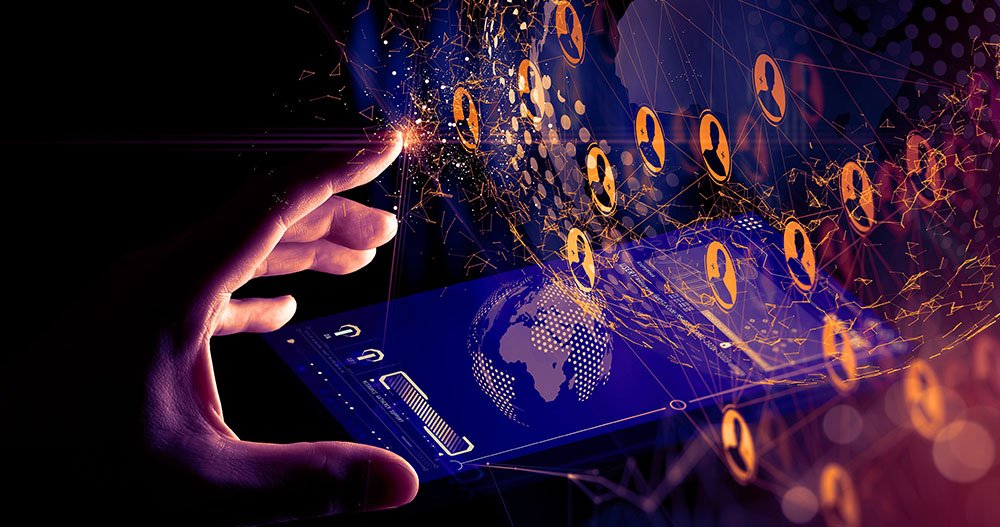 How can 0300 virtual numbers help your business get more leads?
Apart from giving your business an enhanced reach and several other benefits, the 03 virtual numbers tremendously help lead generation. From improving your professional image to increasing customer trust, these numbers help you attract more leads faster and more efficiently. The following factors demonstrate how.
Nationwide Reach
0300 numbers are not tied to a specific location, allowing you to expand your customer base across the UK. You can reach customers from Land's End to John O'Groats, reinforcing your presence in various regions with a single number.
Credibility
03-numbers have greater recognised than other numbers and are widely used by government organisations, charities, and reputable businesses in the UK. By associating your business with these phone numbers, you benefit from the trust and awareness customers have developed over the years. It further boosts your brand reputation and customer confidence.
Increased Customer Trust
Having a 03-number enhances customer trust in remote businesses. Research shows that customers perceive companies with local numbers as more reliable and trustworthy. Businesses can establish a local presence using a 0300 virtual number and engage better with potential customers.
Brand Consistency
Maintaining brand consistency is crucial for remote businesses targeting the UK market. With a 0300-local number, you can align your contact information with local norms, including the preferred dialling code. This consistency across your website, marketing materials, and communications build trust and credibility among your prospects. Furthermore, it encourages them to choose your business over your competitors, ultimately boosting revenue generation.
Why does your business need 0300 virtual numbers?
03-numbers can serve various purposes, from offering services and selling products to setting up helplines and voting lines. The objective behind introducing the 0333 and other non-geographic numbers was to make communication easier for customers in the UK. These 0300-numbers have helped numerous customers and industries over the years. Here are some reasons to show you why your business needs them too.
Cost-Effective Communication 
03-local numbers are charged the same as 01 and 02 local numbers, making them affordable for customers across the UK. It encourages potential leads to reach out without concerns about long-distance charges. By removing financial barriers, remote businesses can attract a larger pool of prospects, leading to more lead-generation opportunities.
Virtual Presence
Remote businesses operating outside the UK but targeting the UK market need a virtual presence there. A 0300 virtual number helps to create this. Showcasing a local identity helps you build trust among the UK customers. It also helps you increase revenue by overcoming potential barriers associated with operating remotely.
Call Routing and Forwarding
0300 virtual numbers offer the flexibility to route and forward calls seamlessly to any desired destination, regardless of your physical location. You can efficiently manage customer inquiries and sales calls, ensuring you never miss any essential leads. You can enhance customer satisfaction and drive revenue growth by providing reliable and responsive customer service.
Conclusion 
0300 virtual numbers facilitate trust building among target customers. They are cost-effective for customers and businesses and have a nationwide reach. Remote businesses can use this to their advantage. It can help them generate more leads and increase their chances of succeeding in the UK market.
You can also take advantage of the 03 virtual numbers and bring more leads to your business. Get in touch today to learn more about 0300-numbers and enhance your business' brand positioning.
Why Choose Acefone?
Instant setup- Complete remote setup within minutes.
Market-friendly pricing- Keep your bills low with our highly competitive prices.
Cloud telephony suite- A unified platform to access all your data in one place.
Real-time reporting- Monitor live calls and get detailed reports whenever you want.
CRM integrations- Connect with your favourite CRM and helpdesk platforms.
99.99% uptime- Business continuity with services that never go down.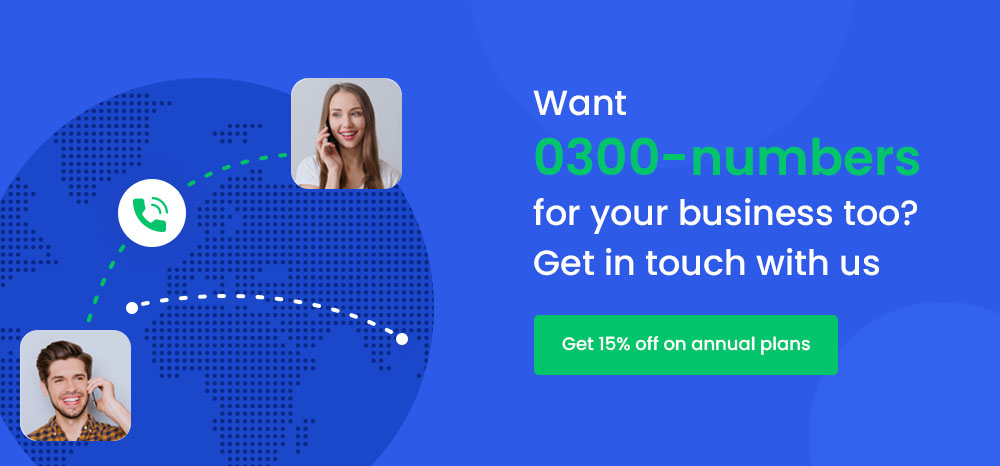 Ritwik is a fitness enthusiast with a bachelor's degree in computer applications. He discovered his passion for storytelling while writing articles for his fitness blog. After which, he decided to switch to full-time writing, exploring his capabilities as a professional writer. He is now practicing his skills as a senior content writer at Acefone Software pvt ltd. to bring words to life.
https://www.acefone.com/blog/wp-content/uploads/2023/06/MicrosoftTeams-image-69.jpg
720
1920
Ritwik Raj
https://www.acefone.com/blog/images_acefone/logo.png
Ritwik Raj
2023-06-06 08:40:37
2023-06-07 04:44:26
Promoting Remote Businesses in the UK with 0300 Virtual Numbers