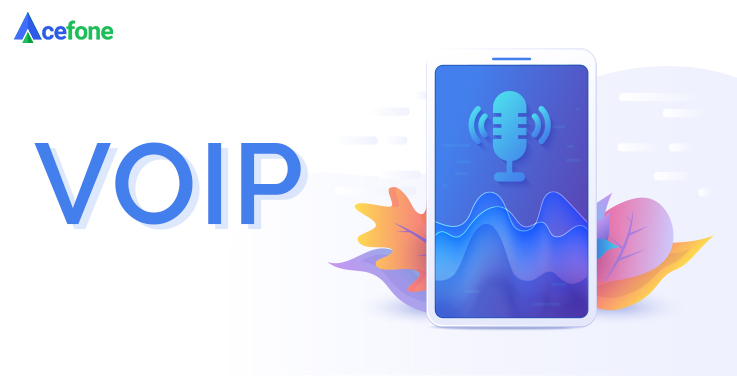 There can be any number of reasons why you might be looking to switch your VoIP service provider, and the right time depends on your business needs.
If you are finding that your phone system simply cannot keep up with your business, or it does not have the features you need to do business effectively then you should think about switching to a VoIP service provider who can provide everything you need.
In this article, we will explain some of the best times to switch your VoIP service provider, and why switching could help you in the long run.
Business Is Booming
If your business is going well and you are attracting more and more customers, your existing phone system may not be able to keep up. If this is the case, then it may be time for you to switch your VoIP service provider. 
If your hosted phone system is experiencing downtime or being overwhelmed by the number of calls coming into your business, then you need a hosted phone system with much more capacity and robust enough to keep you connected.
When searching for a new provider, you should look carefully at their uptime statistics and how robust their phone systems are.
If you do not discuss with the provider exactly what you need, it may end up costing you more in the long run as you will need amendments and extras adding onto your phone system.
To save yourself time and money, be sure to check how many calls the phone system can handle at any one time and make sure this is more than enough for your business' needs.
You Are Expanding Worldwide
If your business is thinking about expanding worldwide, can your hosted phone system support this? If the answer is no, it is time to switch to a provider who can.
There should be nothing stopping you from hiring talented customer service staff all over the world, and connecting them seamlessly to your hosted phone system. 
Your VoIP phone service provider should be able to add remote workers on to your phone system with ease.
With Acefone, it is as simple as a few clicks on our easy to use online portal, where you can add and remove agents easily.
Agents anywhere in the world can connect to your phone system and make and receive calls as if they are in the room with you! You can also monitor and manage them from your own devices.
You Need More Analytics
If your hosted phone system does not provide you with detailed information and analytics on everything from agent performance to call costs, then it is time to switch your VoIP service provider.
Analytics are key to figuring out if customer service agents are performing to the best of their ability, see if your marketing is working well, and being able to make changes accordingly.
Without the information, you might not be able to help your business grow and develop based on customer interactions – and the last thing a hosted phone system should do is hold your business back.
With Acefone, you have access to all the analytics you could possibly need right at your fingertips.
You can see call logs, costs, agent call time, call recordings, and much more – so you can always make informed decisions about any changes to your customer experience and can use the analytics to keep your business developing and growing. 
Knowledge is power, and Acefone gives you the power to have complete control over your hosted phone system. 
You Have Had A Security Breach
If you have had a security breach on your phone system and you have lost confidence in your system, then it is time to switch VoIP provider.
You should have confidence in the security of your hosted phone system, so you should make sure that the provider you choose has the relevant security procedures and protection in place for your all-important customer data.
If customer data is breached, they will want to be reassured that you are doing everything you can to ensure that it does not happen again, and changing and investing in a more secure phone system will go some way to repairing the lost trust or fear of another attack.
Acefone backs up your data at a remote location, so if anything should happen to your phone system your data is safe and secure from attackers well away from your premises.
This means that we can get you back up and running in no time, simply switching your calls from your desk phones to your chosen devices.
You can be sure that you will not lose your precious information and will not lose time and money having to rebuild your database, as your data is safe with us.
Alongside this, we are also compliant with PIC, FCC, GDPR and CPNI regulations. This means that you can assure customers that their data is safe when you switch to Acefone for your VoIP needs.
Trust is important between customer and business, so it is important that you do all you can to ensure this trust is strong.
Costs Are Creeping Up
If your call costs are creeping up, or you are using more than your phone plan allows for – it may be time to switch providers.
Particularly during COVID-19, it is important to ensure that your profits are not being wasted on inflated call costs.
VoIP provides a much cheaper solution to traditional phone call costs, however, if your business has grown and you are going over the minutes in your phone plan you may find yourself with a costly bill.
You should explore different providers and compare them to each other.
Going to providers with a budget in mind is a good idea, then the provider can tailor something to your needs and budget ensuring you have enough minutes to cover your needs – and stopping any costly bills coming through for extra use.
If you'd like to find out more about switching your VoIP service provider, talk to our expert team today on 0800-084-3663.

Acefone provides a broad range of cloud communication services to businesses of all sizes, which includes Hosted Phone Systems, Free Phone Numbers, and Cloud Contact Center Solutions. Being the UK's leading provider of VoIP service provider, we always strive to provide excellent customer service and high-quality custom solutions to our customers.
https://www.acefone.com/blog/wp-content/uploads/2020/07/time-to-switch-your-voip-service-provider.jpg
376
737
Acefone Editor
https://www.acefone.com/blog/images_acefone/logo.png
Acefone Editor
2020-07-14 07:21:20
2021-08-03 15:56:10
When Is The Time To Switch Your VoIP Service Provider?