Is your business struggling with customer retention?
Chances are it's because of lack of quality communication.
Effective communication is the key that holds together organizations and customers. Keeping your customer satisfied can become a daunting challenge once an organization grows. Therefore, businesses today are focusing on improving their communication with both customers and employees. 
However, in the pursuit of success, businesses often face communication challenges that hinder their ability to deliver exceptional experiences. 
Today we investigate the core issues faced by these businesses. We explore how adopting cloud-based solutions can bridge the gap and transform their communication strategies for better customer satisfaction. 
The Importance of Customer Communication
Why is customer communication so important? 
For instance, if you have a problem and the company you're trying to reach doesn't respond on time. That would be a frustrating event for you. This leads to the conclusion that good communication is vital to keep customers satisfied and happy. 
A CX trends report shows that 92% of customers are willing to spend more with companies that ensure smooth information delivery. Their decision to make a purchase from you depends on the quality of communication established between you and them.  
The Core Communication Challenges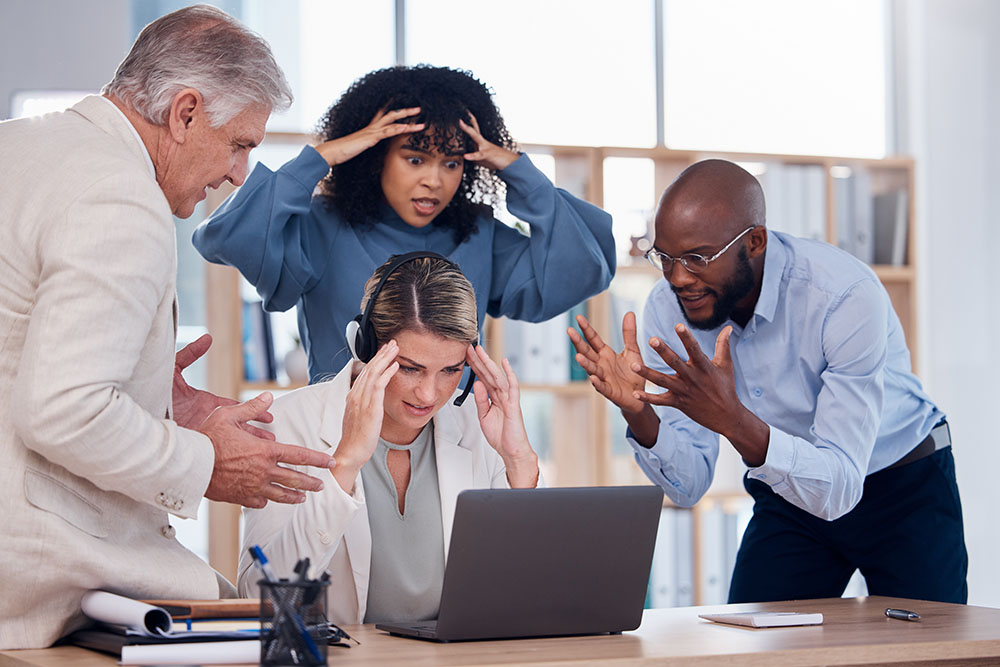 Businesses experience several challenges, especially with communication. We have shortlisted some of the most common ones to help you identify them if you're experiencing the same.  
Fragmented Communication Channels

 
As a business expands, it will have more divisions. As a result, different departments might use varying tools, leading to separate customer interactions and delayed responses. This might lead to information discrepancy and lack of coordination between teams and customers.  
Inefficient Call Handling

 
Large call volumes can overwhelm traditional call centers, causing long wait times, high abandonment rates, and frustrated customers. Routing calls to the right agents becomes a complex task, resulting in unhappy customers.  
Limited Performance Visibility

 
Businesses often struggle to get detailed insights into their operations. This struggle makes data-driven decision making even more difficult. Managers lack live data of agent-customer interactions, response times, call volume, agent performance and more.  
Disconnected Customer Data

 
Maintaining a centralized customer database becomes challenging as customer data drastically increases. Inconsistent and redundant customer profiles hinder personalized interactions, leading to misinformation and dissatisfied customers. 
Scalability Issues

 
Growing businesses need scalable solutions to fulfil increased demand for agents, multiple communication channels, and geographic expansion. Traditional call centers might struggle to keep up since they generally don't have the latest tools to meet these demands.  
Embracing Cloud Telephony for Enhanced Customer Satisfaction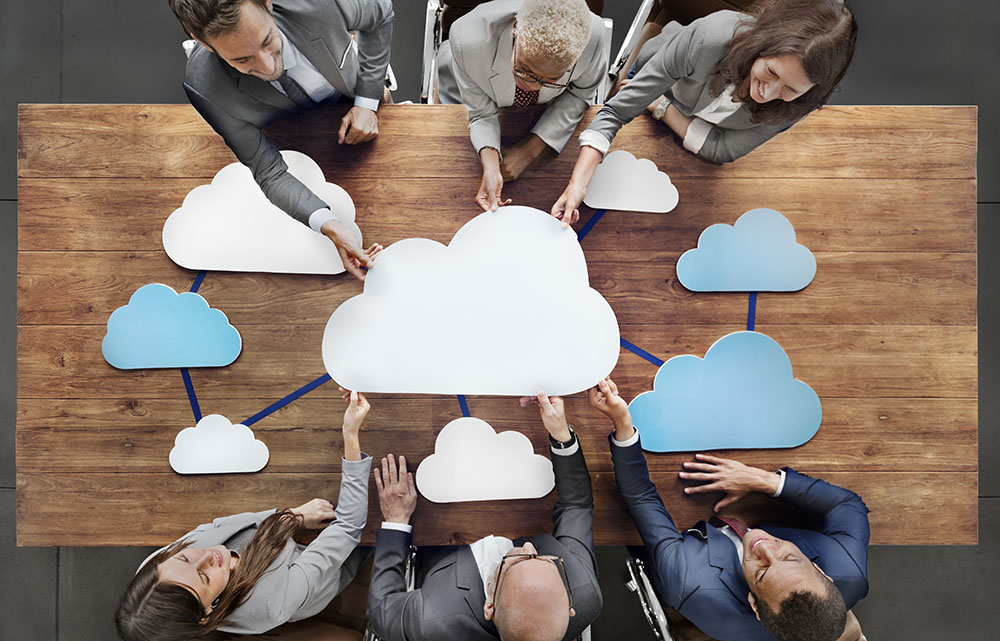 Embracing cloud telephony is the step that bridges the gap between communication challenges and exceptional customer satisfaction. Businesses can achieve a lot by adopting a cloud-based contact center solution. they can streamline their operations, optimize agent performance, and deliver personalized experiences that resonate with customers. Here's how they help you improve your communication. 
Streamlined Communication

 
Most cloud-based solutions offer a unified platform that gives you access to every feature from there itself. You can analyze data, track performance, make changes to the portal and more, all from one place. These solutions also allow you to communicate with customers through different channels without switching to another tool. 
Faster Query Resolution

 
Contact center solutions come with better call routing strategies that connect customers with the most suitable agent for faster resolution. You can apply a set of predefined criteria to the solution, and it will route calls to agents that match it. As a result, agents provide more relevant and quicker solutions to customers, reducing wait times and long queues. 
Data-driven Decision Making

 
By implementing cloud telephony services into your business, you get access to several real-time analytics and call metrics. You can utilize that data to track agent performance, call quality, customer satisfaction, and more. Better analysis leads to more data driven decisions, assuring better outcomes for your business. 
Personalized Customer Interactions

 
Personalized communication promotes stronger bonds between a business and its customers. It helps agents meet individual needs and boost engagement rates. Agents can integrate their cloud telephony solutions with CRM platforms to access important customer data, helping them deliver tailored solutions to customers. Reports show that 70% customers are more loyal to businesses that provide personalized experiences. 
Scalability for Business Growth

 

 
Contact center solutions offer scalability for business growth by providing flexible systems that can easily expand as the company grows. These solutions allow businesses to add more agents, phone lines, and features without major disruptions. They can easily grow along with the business, ensuring it can handle more customers and deliver excellent services.  
The Acefone Solution

 
At Acefone, we thrive toward delivering only the best solutions for your business. Our cloud-based solutions offer tailored experiences, scalability, and several features at cost effective rates. You can head over to our solutions page to know more. 
Summary
Businesses can overcome their communication challenges and elevate customer satisfaction levels with the adoption of cloud telephony solutions. They can transform their communication strategies by unifying communication channels, implementing smart call routing, and more.  
Embracing cloud telephony bridges the gap between the businesses and customers. It empowers businesses to deliver exceptional customer experiences and stay ahead in the competitive landscape. Embrace cloud telephony today and witness the transformation in customer satisfaction that drives your business to new heights. 
Ritwik is a fitness enthusiast with a bachelor's degree in computer applications. He discovered his passion for storytelling while writing articles for his fitness blog. After which, he decided to switch to full-time writing, exploring his capabilities as a professional writer. He is now practicing his skills as a senior content writer at Acefone Software pvt ltd. to bring words to life.
https://www.acefone.com/blog/wp-content/uploads/2023/07/MicrosoftTeams-image-86.jpg
720
1920
Ritwik Raj
https://www.acefone.com/blog/images_acefone/logo.png
Ritwik Raj
2023-07-27 10:35:12
2023-07-27 11:56:26
Top 5 communication strategies to boost customer satisfaction