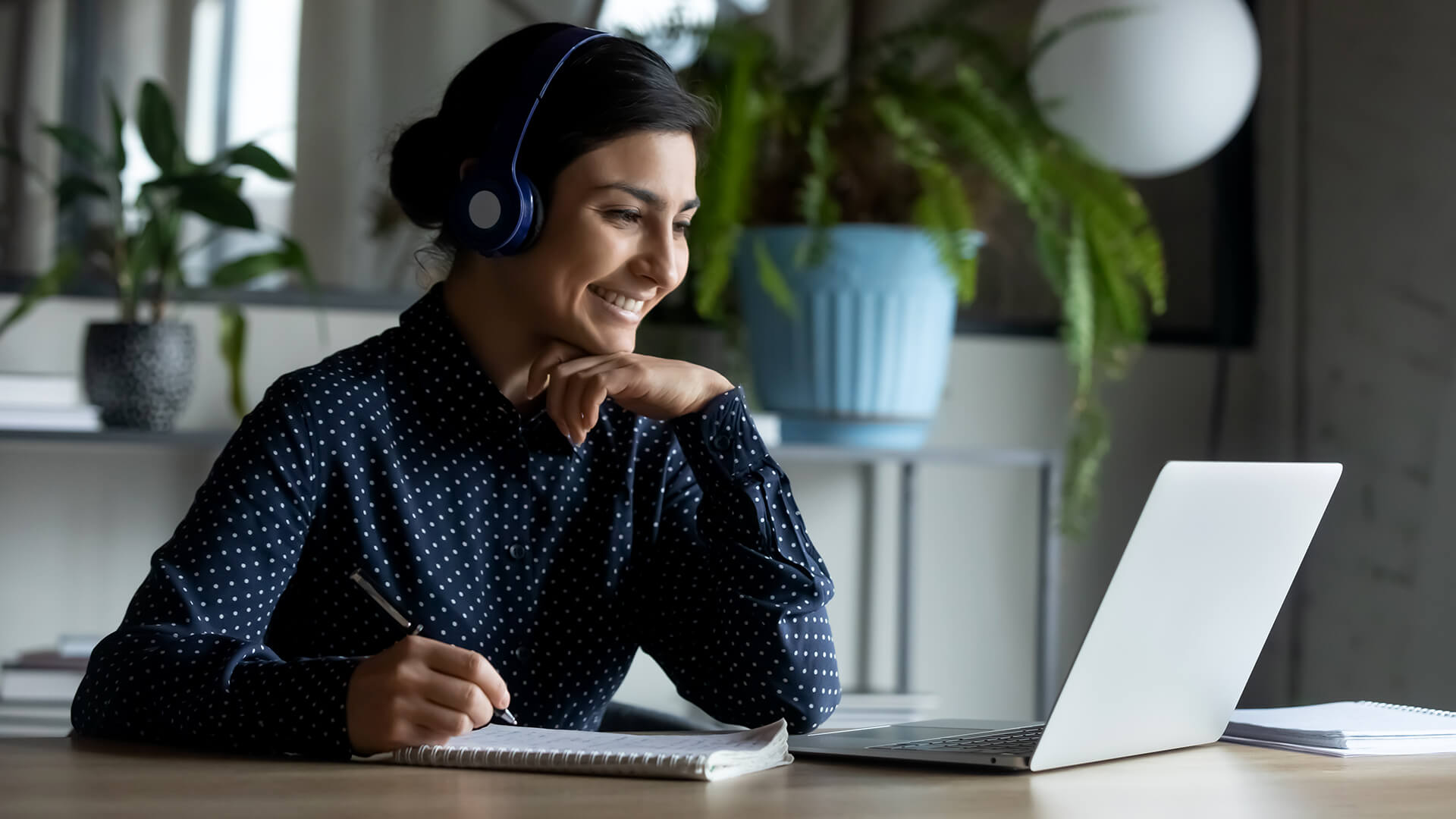 Virtual numbers have various uses across multiple industries. There's a long list of benefits associated with the service, including enhancing marketing strategies and helping your business bounce back from the impact of the pandemic.
Now, more than ever, businesses need to stand out from the crowd to ensure they capture customer attention. The COVID-19 crisis has encouraged customers to shop locally and they're starting to build stronger connections with businesses that have links in their community. 
This is where a virtual number comes in––it can help your business increase local connections. Since you can employ any area code, you can establish a local presence in any community and show consumers your willingness to work with them—regardless of your location.
And with many elements of daily life now becoming virtual, there are lots of opportunities to use cloud calling to connect with customers far and wide. This article will look at how a virtual phone number can aid four different industries.
The construction industry
Unfortunately, construction was one of the most adversely affected industries during the pandemic. As the work-from-home transition started, hands-on construction work remained at a halt. 
Now, the industry is back up and running, but businesses are sure to be feeling the impact. A vanity number could help them put themselves back on the map and access more customers than ever before. 
What's better is that construction businesses can easily add a virtual number to their hosted phone system and allow clients from anywhere (nationally or even globally) to call and enquire about their services. Virtual numbers can also be used to share information about new offerings and updates to a wide audience via voice broadcasts. 
They can employ local area codes to capture the local clientele or people who are apprehensive about multinational businesses.
These numbers are a fantastic way to broaden your customer base and help your business appear in important local Google searches in whichever area you want.
In contrast, clients who want the credibility of an established organisation will be happier with a global free phone number. This helps the business look as professional and well-established as possible, thereby increasing customer trust. Furthermore, it eliminates any barriers that customers may encounter while contacting the business.
The charity sector
Charities are seeing many more applications for their services following the pandemic. With people suffering from poor mental health or financial difficulties, many are relying on the services of non-profit organisations to support them through these difficult times. 
Given this surge, charities could greatly benefit from connecting a free phone number to their hosted phone system. This allows those who are in need to easily get in touch. In fact, a free phone number will allow anyone, regardless of their location, to speak to the Charity at no personal cost. 
Another option for charities would be a custom virtual number. Custom numbers are created specifically for marketing campaigns. This means that you can see exactly how many people have come through from each campaign to ensure everything is working as per plan. These numbers will help you identify areas that work so you can invest your marketing budget only in these areas and save any meaningless expenses.
Custom numbers can also be made memorable for customers. By creating a vanity number relevant to the charity, it is more likely that service users will remember the number for when they require it. Having an impactful number means that you receive more calls, even without investing more in marketing. 
Import or export businesses
If you are in the business of imports and exports, a virtual number can help you connect with global customers at low cost. Quarantine measures and understaffed airports and seaports, owing to the pandemic, adversely affected goods transportation, so cost is a big factor for many at present. 
The nature of the sector requires you to connect with consumers across the world daily—often leading to high call costs and lower profit margins.  An international virtual number can work out to be highly cost-effective for, both, your business and your clients.
In fact, you can choose to have an international number in each country you deal with. Not only does this give you more of a presence everywhere, but it also makes it cheaper for the clients in said countries to connect with you. 
No matter where you're based, the client will call the international virtual number and straightaway get connected to you. With no delay at all, they'll experience seamless service without even thinking about your location.
Since imports and exports require high-quality conversations throughout the process, you need a reliable service. This is why virtual numbers are a great solution—they're easy on the pockets, sure, but they also have very high uptimes and good connections. 
Free phone numbers also remove any geographical limitations, so international clients might feel more comfortable with a business that appears to be operating across the world. 
The retail and e-commerce sector
Retail and e-commerce have been impacted by the pandemic on quite a large scale. With the closure of many physical stores, companies relied on their websites to sell their products. This also means that their support service has had to adapt to meet the needs of customers and keep business moving during the pandemic.
Customers, too, have been placing more trust in businesses delivering their products online or via other channels. To increase their confidence, it is a good idea for your business to have a telephone line that directly connects clients with your team.
Virtual numbers can be a great way to connect with retail customers all over the world. Whether you are selling B2C or B2B, a virtual number that's easy for customers to remember will always help your business give better service. 
They are also more profitable to the business as virtual numbers are cost-effective and customers are more likely to call on them.
New customers may also be more inclined to shop with local businesses that can offer a sense of familiarity and trust. Having this local connection will help you reach customers looking to spend their money in their local area to support their local economy.
Another option for retailers to use virtual phone numbers is by employing a free phone number onto their hosted phone system. This gives retailers the ability to open up their products and services to businesses nationally—or globally. 
This is due to the fact that free phone numbers have no charge for calls, as the name itself suggests. These numbers also remove your business' geographical constraints, so customers from all areas will be more inclined to get in touch. And as a brand that does not charge its clients for support calls, you will appear to be more established and caring to your customers.
In addition, such a number adds a level of professionalism, too, so no matter how small your retail or e-commerce business is, you'll be able to put your best foot forward!
Conclusion
Overall, virtual numbers can have a significant impact on businesses recovering from the pandemic. They can give your customers more reasons to contact you, tear down barriers for new and existing customers, and make your business more professional in its appearance. 
Many customers are choosing to shop local post-pandemic, and virtual phone numbers will help you connect with these customers by giving you a presence in their local area.
If you'd like to find out more about virtual numbers and how they can benefit your business, call our team of experts today at 0800-084-3663 or send an email to [email protected]. 

Acefone provides a broad range of cloud communication services to businesses of all sizes, which includes Hosted Phone Systems, Free Phone Numbers, and Cloud Contact Center Solutions. Being the UK's leading provider of VoIP service provider, we always strive to provide excellent customer service and high-quality custom solutions to our customers.
https://www.acefone.com/blog/wp-content/uploads/2021/01/The-Pandemic-Impact-A-Look-Into-Virtual-Numbers-For-Four-Industries.jpg
1080
1920
Acefone Editor
https://www.acefone.com/blog/images_acefone/logo.png
Acefone Editor
2021-01-20 09:53:26
2023-03-23 11:26:19
The Pandemic Impact: A Look Into Virtual Numbers For Four Industries