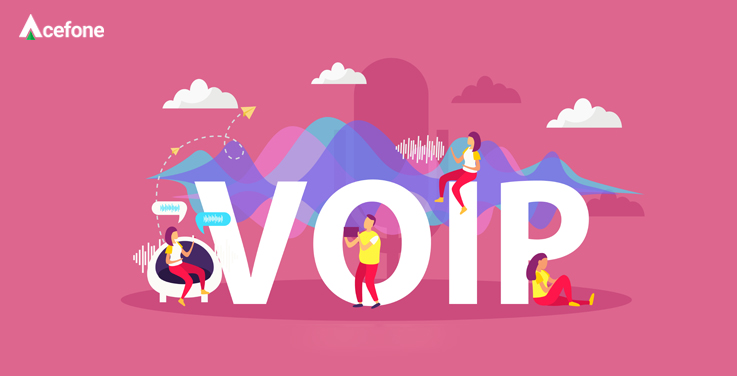 When choosing a VoIP provider, there are lots of options to choose from; but how do you choose which provider is best for your business? When choosing a provider, you should keep some considerations in mind – here are our top things to consider when choosing a VoIP provider.
Support Available From Installation Onwards
You should consider what type of support the provider gives. Do their opening hours match with your business? Will they be easy to get in touch with? Consider whether your company will have access to help from your provider and whether the support offered is enough for your business – look for VoIP providers with 24-hour customer service who are available to you all the time.
It is useful to consider the support provided during the installation stage too carefully, this is an important part of your purchasing decision and any provider who is prepared to be available to your business to answer your questions, shows you that they are happy to invest the time in your company satisfaction.
Providers should be on hand to provide technical support whenever you need them, particularly in the earlier days when you are getting used to your phone system you might need some extra support to become completely confident in the use of your new telephones – at Acefone we want you to be completely comfortable with your hosted telephone system, so we are available 24 hours a day to answer your queries.
Control Over Your Phone System
Choose a provider who puts your business in control of the hosted phone system. Find out from each provider how easy it is to make changes to your VoIP plan; for example, will you have the freedom to add and remove features as you need to or are you tied into a plan? If a provider does not have the capacity to give you the freedom to take control of your hosted phone system, then they might not be the provider you need.
Acefone gives you the ultimate control of your phone system with an easy to use online portal where you can make changes, monitor your call costs, add and remove lines and monitor agent performance. With this control, your hosted phone system can adapt and grow with your business, rather than holding you back.
Features Of The Providers' Hosted Phone Systems
When choosing a VoIP provider, you should look carefully at the features that the provider can give you with your hosted phone system. Check which features come as standard at no extra charge and take a look at which are added extras. Your provider should give you the freedom to choose features which suit you and those who are too rigid in their approach to selling you a cloud-hosted phone system may not give you the freedom you need to create something completely bespoke.
As a business owner, you want the most for your money – so you should consider whether the features offered will benefit your business. For example, Acefone offer several optional features which can really add value to your telephone system.
You can choose to add on a virtual assistant to answer calls and take messages where you are not available, or have voicemails sent to email as standard; or customise your number to have either a freephone, local or branded number depending on your goals – Acefone will take time to discuss your exact requirements and match you up to the features which will give you the best return on investment possible.
Cost Of Your Hosted Phone System
Finally, a deciding factor when choosing a VoIP provider often comes down to the costs involved. A VoIP provider should be upfront and open about their prices and should be able to discuss your hosted phone system and provide you with a clear price for set up and installation and for ongoing support.
Prices can vary so it is best for your business to shop around and see which provider can give you a phone system which matches your requirements and budget.
You should also carefully consider the call costs, often these are much lower than traditional phone systems, but you still want reasonable call costs, so this does not eat into your profits. Providers should clearly give you all the information, and empower you to make decisions on call costs and which tariff will benefit you and save you the most money.
Acefone give you access to all the information in the initial discussions and throughout your plan with access to our online portal; which includes all the relevant information on call costs and much more!
If you would like to find out more about Acefone as a hosted VoIP provider, then call our expert team on 0800-084-3663.

Acefone provides a broad range of cloud communication services to businesses of all sizes, which includes Hosted Phone Systems, Free Phone Numbers, and Cloud Contact Center Solutions. Being the UK's leading provider of VoIP service provider, we always strive to provide excellent customer service and high-quality custom solutions to our customers.
https://www.acefone.com/blog/wp-content/uploads/2020/01/choose-voip-provider.jpg
376
737
Acefone Editor
https://www.acefone.com/blog/images_acefone/logo.png
Acefone Editor
2020-01-30 11:17:09
2021-08-02 15:02:05
VoIP Providers - Which One To Choose?