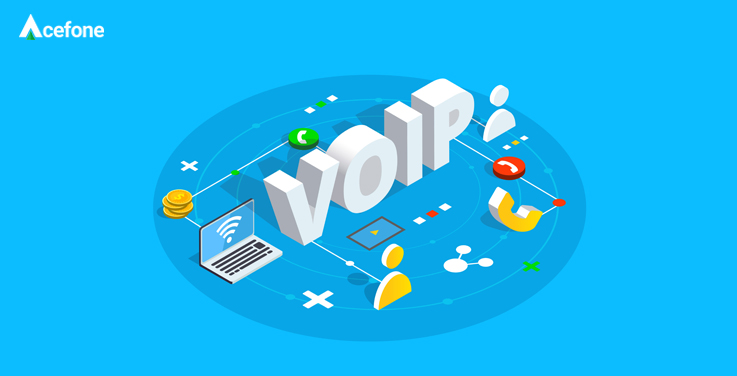 Choosing a VoIP provider is a big decision for a company, as a phone system is so integral to the day to day running of a business. It becomes crucial that you make the right decision when it comes to choosing a VoIP provider for your business.
So, we've put together five things you should consider before signing that business contract with a VoIP service provider.
The level of support provided by the company
Most business owners won't be experts in VoIP, so a level of support will be needed from your provider – particularly in the early stages of using VoIP services such as a hosted phone system.
A provider who is willing to make themselves available at any time shows that they are committed to their customers. It is critical for businesses to choose providers who are available to support your business communication 24/7 – so no matter when a problem may arise, it can be solved with the minimum of fuss.
Not only you want support available to you at all times, but you also need the person on the other end of the line to be an expert and knowledgeable on your cloud communication system so that you are more likely to get all queries resolved quickly and efficiently.
The features available with your phone system
Different providers will have hosted phone systems with many features. However, you need a phone system that is bespoke for your business' needs.
You should ensure that when searching for a provider, you take a look through all the available features to find out whether any of them would really benefit your business, and whether these can be added and removed freely or whether you are tied into any contract.
Features will also come at differing costs, so researching into the price of the specific features you would like with your VoIP service is key to getting the best deal for your business.
Reliability and security of the provider's services
Your hosted phone system has the power to hold your customer's data, so you need to make sure that data is safe and secure to take care of both your customers and your business' future. You should ensure that a provider can give you a robust and reliable service by looking into their uptime statistics, checking that they have back up plans in place, and at any security encryption they use to protect your sensitive communication data.
The security of data is imperative, particularly with GDPR regulations being tightened, so you must ensure that your VoIP provider will handle your necessary information securely.
A reliable phone system means better communication and trust with customers, so this part of your research should not be taken lightly, and a right VoIP provider will be more than happy to answer any questions you might have on this.
Cost of the VoIP system
Businesses always aim to keep costs down and profits high, something which all VoIP providers understand. With many providers to choose from, all with different costs and price plans, it's worth taking some time to weigh up your options.
If you have a budget in mind, you can take this to a provider who will be able to recommend a phone system within your budget and with all the features you need.
The cheapest VoIP provider may not necessarily be right for your business, although the cost is a significant factor in your decision making. You should also compare providers based on many other factors such as support, reliability, and whether the phone system is bespoke to your needs or not.
VoIP providers know that a hosted phone system is a significant investment for your company, and providers are often happy to work with you to find the best solution for your business.
Scalability of your communication system
Your business is growing, and you don't want to be held back by a rigid phone system. When choosing a VoIP provider, you should make sure you discuss the options for scaling your phone system.
This will ensure clarity between you and your provider from the beginning, and you can clearly understand the costs involved in adding extensions to your phone system or the addition of any features you might come to need in the future.
In doing this, you will also be able to find out how the provider is set up to upgrade your phone line to make it grow with your business and whether there are enough features to help with this growth or not.
Here at Acefone, we know that you want the best VoIP system for your business, and we are happy to answer any questions you might have about the day to day running, costs, features, or anything else! If you'd like to discuss your options for creating a bespoke communication system, call one of our advisers on 0800-084-3663.

Acefone provides a broad range of cloud communication services to businesses of all sizes, which includes Hosted Phone Systems, Free Phone Numbers, and Cloud Contact Center Solutions. Being the UK's leading provider of VoIP service provider, we always strive to provide excellent customer service and high-quality custom solutions to our customers.
https://www.acefone.com/blog/wp-content/uploads/2019/12/how-to-choose-voip-provider.jpg
376
737
Acefone Editor
https://www.acefone.com/blog/images_acefone/logo.png
Acefone Editor
2019-12-04 05:39:18
2021-07-28 15:20:07
How To Choose A VoIP Provider - 5 Things To Consider