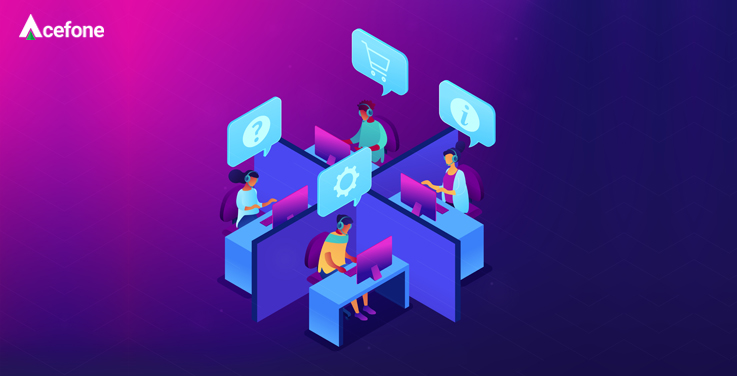 If you are running a business organisation, you should invest in an inbound call centre. Because for a business to progress extensively, you should put your customers above anything else. It is a platform for your customers to contact you for resolving their problems or addressing different needs.
Nowadays, it is much more difficult to retain an existing customer than to acquire a new one. Reason being that there is a plenty of competitors in the market.
Hence, customer satisfaction should be the primary goal of your business. Having an inbound call centre helps the customer to reach out to you conveniently without much efforts and wasting any time.
What is an Inbound Call Centre?
It is a type of call centre to receive calls from the customers. These calls can be related to some complaints, or to place an order or other inquiry regarding product or services.
For example, customer service is one of the advantages in which the customers call the agents to get their questions answered. Inbound call centres focus on solving customer's problems.
Benefits Of Inbound Call Centre
There are many advantages of having an inbound call centre, but, still, there are businesses who have not invested in it yet. After reading this article, you will know the benefits of having an inbound call centre if not already done.
1. Focus on Customer Service
Business runs because of its customers. Hence, it is essential to provide them with before and after-sales support.
Your job is not done after you have sold the product. You have to provide after-sales support too. The goal of customer service is to convert a prospective lead into a customer.
Once a lead becomes customer, it becomes a priority to retain him for a longer time. A satisfied customer may also recommend your business to other people who have similar business needs.
2. Connect with Business
This service is very popular and is widely used ever since we have moved towards digital transformation. Now, you can order food, book cabs, hotels or flights, over the phone irrespective of your location.
Life has become much easier with it as you can book a cab from anywhere be at home or office. An inbound call centre plays a significant role in businesses that need frequent customer-agent interaction.
3. Deliver IT Support
An inbound call centre can be one of the useful medium to receive customer calls for their IT related problems. Here, the customer gets advice or solution after speaking with an agent.
Customers prefer to take the services or purchase a product from a business who is available round the clock and provides after-sales assistance.
4. Generate Immediate Response
Customers no longer need to wait for responses from organisations. They get immediate response through an inbound call centre. They are also provided with alternate options such as live chat to communicate.
Urgent problem needs an immediate response. Customers trying to connect with you on an issue expect a quick solution. Inbound call centres help you deliver the same to ensure a seamless customer experience.
5. Customer Satisfaction
A satisfied customer is likely to purchase your product again if the product meets his requirements. Also, there are more chances that he will become a brand advocate to your business further. By delivering such steady satisfaction level, an inbound call centre can help you get a loyal customer base with time.
6. Increased Revenue
Customers contact you for their respective issues, but a skilled agent doesn't let this chance go and tries to leverage upon it. And in case of cloud-based inbound call centres, information related to customers also helps in making the most out of every opportunity.
He tries to upsell and cross-sell products of customer's interest. In fact, every incoming call is a chance to accelerate the sales towards increased revenue, which, in turn, helps you to grow your business.
7. Select the Right Service Provider
Today, cloud takes every measure to secure the customer data and also provide any time, anywhere access. Inbound call centre, when hosted on the cloud, can help you reap the benefits of this technology. Additionally, you didn't need to invest in IT infrastructure or any physical setup.
Technology upgrades are also handled by the cloud service provider for inbound call centre solutions. All you have to do is to choose the right provider. The time and energy that you save after investing in a hosted inbound call centre lead to improved productivity and revenue for your organisation.
8. Scale Up Or Down
A cloud-hosted inbound call centre is highly scalable, meaning that you can scale up or down as per your current business needs. It also supports remote agents that you can deploy anywhere in the world, accordingly.
This feature is very suitable for a business with varying needs. Cloud-hosted inbound call centre follows the pay-as-you-go model in which you pay only for the services that you use.
9. Informed Agents
An inbound call centre requires its agent to have in-depth knowledge of products and services. They should also know about customer behaviour. It needs information from the data. Cloud-hosted inbound call centre makes such customer information handy to the agents on the portal itself.
The portal also provides several insights from the data in the detailed report generated. With the help of these insights, it becomes much easier to guide the agents with specific details.
10. Result-Oriented Features
Features like IVR and toll-free number make inbound call centre even more versatile. IVR stands for Integrated Voice Response. This feature allows a computer to interact with humans through electronic voice. This service is beneficial in terms of providing the user with a self-help tool. The IVR interacts with the callers, collect their information and routes calls to the appropriate agent.
Another inbound solution like toll-free number helps in providing customers with a free call service to make a business contact.
Customers prefer voice call over the email or chat to connect with a business these days. It is a widely-used channel for business communication without incurring any fee to the customers.
The above benefits give you enough reasons to invest in an inbound call centre in your business. Companies that have acquired an inbound call centre have been benefitted.
An inbound contact should be in your must-have list if you want your business to grow. It helps to gain customer's trust which is the primary goal of an inbound call centre.

Swastika Dhakal is working with the Digital Marketing team at Acefone. She is interested in technology and likes to write on it. She loves to explore historical places, as well.
https://www.acefone.com/blog/wp-content/uploads/2020/01/why-business-needs-inbound-call-centre.jpg
376
737
Swastika Dhakal
https://www.acefone.com/blog/images_acefone/logo.png
Swastika Dhakal
2019-09-20 04:17:15
2022-04-26 06:50:26
10 Reasons Why Your Business Needs Inbound Call Centre