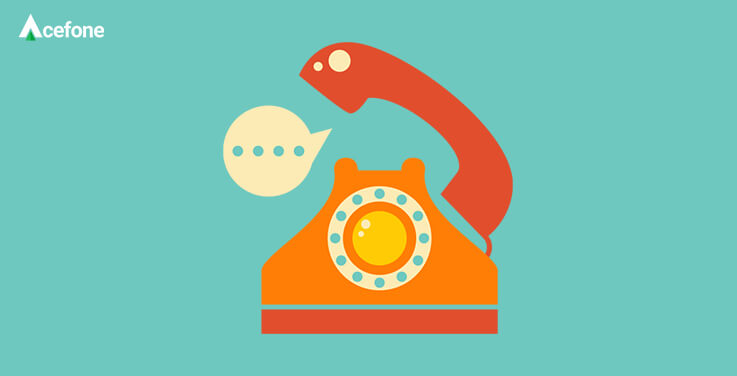 A potential customer comes across your product and is intrigued. He's interested in buying it but wants to get more information first. But what happens if he encounters a faulty or poorly designed website? Or if the information provided is unclear? 
A sense of mistrust begins to build and he possibly forgoes the purchase. 
This situation is essentially a cost to enquire about. And it's one of the worst things for your business. 
Customers these days are bombarded with choices, so it makes sense that they prefer to deal with companies that are easy to work with and can be readily contacted. 
In case some issue arises, callers don't want to wait around on the phone while you resolve it. Similarly, money is tight for many, and seeing a premium contact number may encourage them to pick other brands. 
This article will explore how you can enhance your brand with a freephone number, and how to use a simple phone number as a great sales tool.
1. Make it easy for customers to contact you
Complexity has no place in the world of customer experience. The easier, the better. If you're trying to increase your inbound call traffic, you need to make it as simple as possible. A freephone number helps do just that—it breaks down barriers for potential clients and encourages calling you up for query resolution.
If a customer can contact you easily without bearing major costs, they have nothing to lose really. This allows you to promote your business to warm leads who have actively called you and allows your staff to be in contact with a wider audience.
Freephone numbers don't just benefit new clients, they're useful to the existing customers too. If a long-time client has a query or complaint, they will not want to spend money just to speak to your customer support team. 
A freephone number allows your business to keep the communication lines open and leaves consumers less likely to leave a negative review or have a bad impression of your service.
2. Increase trust in your brand
A freephone number showcases you as a trustworthy brand. Many large corporations have 0800 numbers that signal to the customers that the company is well-established and has the facilities to deal with their enquiry. With a cloud phone system, any business can enhance their brand in this way. 
Even small businesses with only a few employees can deploy this number to gain customer trust. Clients can get the impression of a dedicated team on stand-by even if it's actually just one rep.  
Not just for small businesses, but freephone numbers help bigger firms compete with large corporations as well. 
With an image of trustworthiness and ease of contact, you're able to create transparency in your communications. Customers truly value this aspect when making business connections. 
3. Boost your customer service
Show your customers that you are willing to go the extra mile for them. A freephone number can be considered an investment; it assures your clientele that they can contact you without any barriers. Happy customers lead to a prosperous business.  
By opening up these lines of communication for your customers, they'll likely stay in frequent contact with your agents and build more meaningful connections. Additionally, your staff gets more experience with these conversations and can improve their skills this way.  
By investing a relatively small amount of money into your customer service, you are sure to get great ROI with increased calls and more satisfied clients.
4. Expand your horizons
Freephone numbers aren't limited to a specific region, so your business can operate across the UK with just one central number. Even if a customer is located on the other side of the country, they'll have no problem contacting you. The number itself signals your geographic scope and that you operate nationally. 
Even if you don't operate nationwide, it is great for your brand to showcase such an image and thereby build more credibility.
You could lose lucrative business opportunities simply because clients may not want to call a local number of a different geographic location (due to the charges, or just the belief that you don't operate near them). 
Opening up your business in this way will bring in new markets and create great marketing opportunities across the UK.
5. Make your business stand out from the competition
Last, but not the least—0800 numbers give you an edge over your competitors. If you're competing with smaller businesses, customers likely choose you over them because of your higher functionality. 
Surveys by Henley Research found that 65% of customers were more likely to call a business when the number was free. If your competition isn't doing this, you should adopt this service and get a head start!
This number acts as a great selling point for your business. It shows your dedication towards building a nationwide brand that can compete with corporations as well. 
People realise that your priority is to provide the best possible way to establish connections and ease the customer's journey. Therefore, you can build your image to be professional, yet friendly. 
Conclusion
Overall, an 0808 number can truly set your business apart from the crowd and ensure that your customer support team has every opportunity to serve clients better and keep them happy. 
You're sure to get a lot back from such a small investment. If you'd like to find out more about adding a freephone number to your hosted phone system, call Acefone today on 0800-084-3663.

Acefone provides a broad range of cloud communication services to businesses of all sizes, which includes Hosted Phone Systems, Free Phone Numbers, and Cloud Contact Center Solutions. Being the UK's leading provider of VoIP service provider, we always strive to provide excellent customer service and high-quality custom solutions to our customers.
https://www.acefone.com/blog/wp-content/uploads/2020/09/ways-to-enhance-your-brand-with-free-phone-number.jpg
376
737
Acefone Editor
https://www.acefone.com/blog/images_acefone/logo.png
Acefone Editor
2020-09-23 04:01:54
2020-10-06 09:26:03
5 Ways To Enhance Your Brand With a Freephone Number