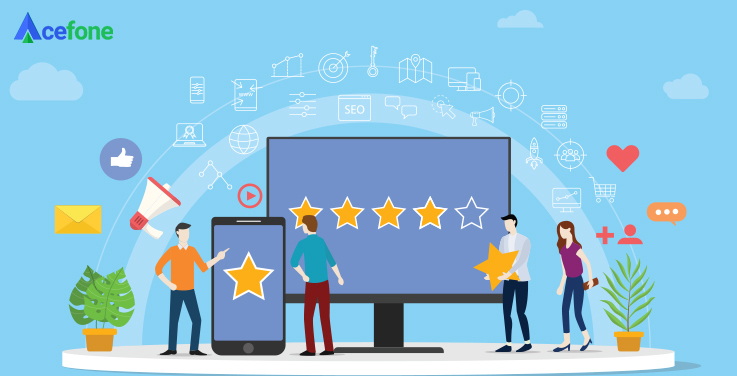 To attract and retain customers, you need brand credibility and a great reputation. 
This may seem simple, but there are often barriers to overcome when trying to create a decent brand reputation. 
Your brand's reliability doesn't just create loyal customers, it can also be the deciding factor between a new customer using your services or opting for a competitor. We all make these decisions every day based on how much trust we have in a brand. 
This is the reason people visit the same supermarket every month or choose a branded product over a cheaper alternative—we have more trust in some brands as compared to others.
Once you know the barriers, you can take steps to solve these issues and ensure that nothing stands in the way of building a credible brand. This article will explore exactly what brand trust is, highlight three of the biggest barriers you may face on the way, and how you can solve them.
Why Do you Need a Brand Trust?
Brand trust measures how much confidence customers have in your product and your business. As an important element in any customer's buying journey, brand trust helps you retain customers for the long haul. Businesses trusted by consumers will retain their loyalty even with attractive competitors nearby. 
Therefore, you need to refine every client interaction, offer outstanding service and offers, and quality products. Brand trust isn't just about positive interactions though. It is about the ability to bounce back from a negative occurrence and deal with problems effectively that make a massive difference. 
Sometimes, you do everything right and still don't receive the level of trust you would like. This is why it is important to identify the hidden barriers to brand trust and how your business can overcome them.
Here are some of them:
1. Companies aren't ready for remote work
Although many firms have been working from home for quite some time now, others are still not correctly set up for remote working. A virtual office might face issues like missed phone calls, lost connections due to poor equipment and infrastructure, and lack of proper devices. 
While the start of the pandemic may have garnered you some leeway, customers expect firms to have settled and started professional operations by now. Failing to do so will have a detrimental effect on your brand image, and therefore decrease client trust.
So, if a customer is not able to get through to the company easily, or is finding wait times to be excessively long, they will start to lose faith in the service. Furthermore, if your agents struggle to access customer data and find relevant information in real-time, it results in a negative customer experience.
Ultimately, this will cost you clientele and lead to loss of revenue. 
How to solve this
With a cloud phone system, you are set up to work remotely in seconds. Hosted phone systems work on a plug-and-play basis, so they are really easy to set up and maintain. Your virtual office can be up and running instantly—with all the capabilities of your physical office.
Employees using hosted phone systems can easily handle customer issues via their work or personal WiFi-enabled devices. They also have access to an online portal that gives them detailed information about each customer account, daily goals and performance, and much more. 
For more complex queries, employees can easily switch between devices—without disturbing the ongoing call. So you could go from your smartphone to your laptop instantly to access certain details. The customer won't know the difference, and will simply receive great service from your advisers.
With access to all the relevant information they need in real-time—and even integration with your CRM system—your employees are well placed to offer support and make sales effortlessly. With hosted phone systems, it is easy to add or remove phone lines so you can hire and connect temporary workers from around the world to help out in stressful times. 
Another great advantage of a cloud-based communication suite is that you can mask your agents' private contact details from callers. This comes in handy in a world that greatly values privacy. 
Customers can call your usual business number and get routed to the best-suited agent. Similarly, for outbound calls, you can assign a caller ID to your number to maintain a high level of professionalism and credibility right from home. 
As a manager, you can keep track of everything from costs to call waiting times through the online portal and make informed decisions and insightful strategies. By keeping everything running smoothly through difficult times, customers will feel they can rely on your brand and you'll appear much more reliable and prepared—therefore increasing your brand trust!
2. Lack of focus on customer privacy
The importance of privacy goes both ways—for agents as well as consumers. Customers value their privacy and do not wish to get spammed or scammed if their number gets out into unwanted hands. 
Businesses with a lack of focus on customer privacy are much more likely to run into problems when building brand trust. Important data has been leaked even from multinational corporations that promise unparalleled security to their high-profile clients. This, inevitably, damages trust. 
So it's important to invest wisely and generously to implement privacy measures for clients. Here, we're referring to communication solutions such as number masking (or freephone numbers to conceal identity), 2FA, security provisions, multiple data centres, and more, as examples to safeguard customer privacy.
How to solve this
With a cloud-hosted phone system, you can mask customer and agent contact details by creating temporary virtual numbers for the interaction. However, adopting proper security protocols is the most important step that you need to take. 
Acefone's hosted phone systems hold data in multiple geographic locations. So if something does happen to your physical premises, your data is securely saved elsewhere and can be backed up right away. Additionally, hosted phone systems include multi-level security measures, including firewalls, encryptions, and more.
A reliable provider will keep your customer data in the cloud and be fully compliant with regulations like PIC, FCC, GDPR, and CPNI. Therefore, opting for a hosted phone system is a great way to show your clients that you take data privacy seriously and gain their trust.
3. Lack of focus on customer-oriented integrations
If a business is not focussing on ways to make interactions smoother for customers, it will struggle to build solid relationships. You need to take a proactively customer-centric approach to your business operations. 
When calling with a query, the last thing customers want is to have to keep repeating the same information while the agent fumbles for solutions. If you can't resolve queries on the first call, you're bound to lose credibility. Dissatisfied customers don't just take their business elsewhere, they might also spread their negative review of your brand—thereby deterring you from getting any new clients as well.
How to solve this
With a cloud-hosted phone system, you and your customers can benefit from seamless integrations with CRMs, Google Contacts, and more. These integrations are designed to make it easier to connect with customers and truly understand their issues. 
You'll have real-time access to call notes from previous conversations, data from your CRM, and much more—all on the same screen. With all this information at your fingertips, your employees will be able to handle calls more efficiently and in a professional manner.
This information can also help employees connect with customers and deliver a more personalised experience, such as by offering add-on services and beneficial offers. If you deliver personalised support, your clients will feel much more valued, and therefore, will have more trust in a brand they feel really knows them.
Overall, brand trust is an integral part of any business' customer service strategy and businesses should strive to curate relationships with customers at every opportunity. Hosted phone systems make things simpler for employees and enable them to connect and build rapport with customers, so why not switch today?
To find out more about switching to a hosted phone system, call our team on 0800-084-3663, and our experts will get you started right away.

Acefone provides a broad range of cloud communication services to businesses of all sizes, which includes Hosted Phone Systems, Free Phone Numbers, and Cloud Contact Center Solutions. Being the UK's leading provider of VoIP service provider, we always strive to provide excellent customer service and high-quality custom solutions to our customers.
https://www.acefone.com/blog/wp-content/uploads/2021/02/building-brand-trust-while-removing-hidden-barriers.jpg
376
737
Acefone Editor
https://www.acefone.com/blog/images_acefone/logo.png
Acefone Editor
2021-02-08 07:36:44
2023-03-23 11:21:27
Building Brand Trust: 3 Hidden Barriers & How to Overcome Them