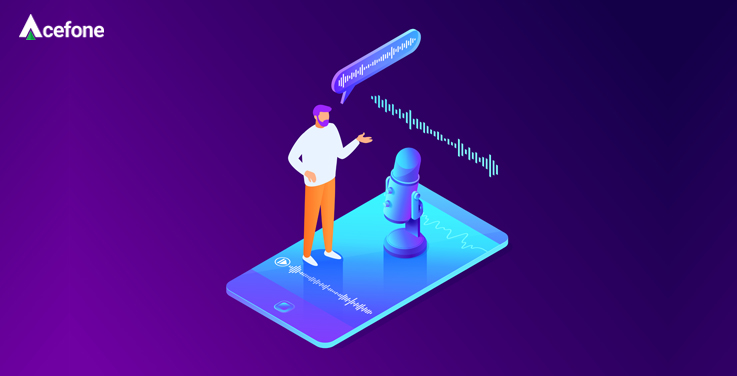 If your business deals with customers on a regular basis, you want to ensure that each and every interaction is as positive as it possibly can be.
Unfortunately, it is inevitable that some interactions with customers won't go as planned; but call recording will give you the opportunity to learn from every possible situation.
Help agents learn from other's mistakes 
As with any business dealing with customers, there may be times when your agents don't handle a customer query in the way you would like them to.
Whether this is due to a difficult customer, or a bad day for the agent, even negative calls can be a learning curve. A call recording can help you explain to the agent where they went wrong and how they could improve the call next time, as they may not realise how they went wrong without hearing the conversation again.
Also, you can use this recording when training new recruits, so they know what types of customer and query to expect and can be better prepared when the call comes through.
Help with training new recruits
New recruits to your business will be trying hard to get to grips with all your company policies and procedures, so anything which can help make this a little easier for them will smooth the on-boarding process and give your new recruits a better insight into the workings of your company.
New employees can listen to any calls which have come into your company, whether good or bad, to get a feel for what they should expect when they're live on the phones.
They can also listen to different types of enquiries and see how your experienced staff handle these queries, then can model their own responses based on what they've learned.
These invaluable training tools are all available as standard with your business phone system and are easily accessible through a web portal.
Gives you the opportunity to rectify any disputes quickly
A customer and an agent might disagree on the nature of a conversation and what was discussed, so disputes might begin to arise.
To ensure you are supporting your staff and upholding your high customer service standards, reviewing the call recordings is an effective way of finding out exactly what has been said, resolving the dispute quickly.
You can also send copies of the recording should any further proceedings be taken, protecting both your staff, and the customers on the other end of the line.
This simple and effective solution will increase your levels of customer service as any doubt is removed and you are able to deal with customer queries quickly and provide a resolution before there is any bad feeling.
Gives agents the chance to take better notes to help customers in future calls
Agents are busy listening to your customers and trying to figure out a way to solve their problems during a call, so they may not have time to take detailed notes to save in the customer files on the online portal.
Call recordings allow agents the time to go back and make any necessary notes which could help the customer if they need to call back in the future.
This helps improve your customer service as the customer won't have to repeat themselves on each call to each different agent, they can simply refer to the notes and be up to speed with the customers individual situation in minutes; helping your agents solve any queries on the first call.
See how your communication has improved over time
You always want your customer service to be improving and your agent's skills to develop, so call recordings are helpful to see how your customer experience has changed over a period of time.
You can compare customer calls from years ago to today's calls to see how your service has improved and see if there is any more room for improvements.
Investing in your customer service shows customers you care about their experience with your business; making them much more likely to remain loyal to your business and ensuring you keep them as a customer for a long time.
Call recording can give you a range of options to help improve your customer service and help give your customers the best possible impression of your business. From a simple addition to your phone system, you can create some great improvements for your customer service and use your customer calls as an excellent training tool for new staff. If you'd like to find out more about how your business can use call recording solution, call one of our customer service advisers on 0800-084-3663.

Acefone provides a broad range of cloud communication services to businesses of all sizes, which includes Hosted Phone Systems, Free Phone Numbers, and Cloud Contact Center Solutions. Being the UK's leading provider of VoIP service provider, we always strive to provide excellent customer service and high-quality custom solutions to our customers.
https://www.acefone.com/blog/wp-content/uploads/2019/12/call-recording-to-improve-customer-service.jpg
376
737
Acefone Editor
https://www.acefone.com/blog/images_acefone/logo.png
Acefone Editor
2019-12-12 05:47:08
2021-07-28 15:25:36
How Can Call Recording Improve Your Customer Service?