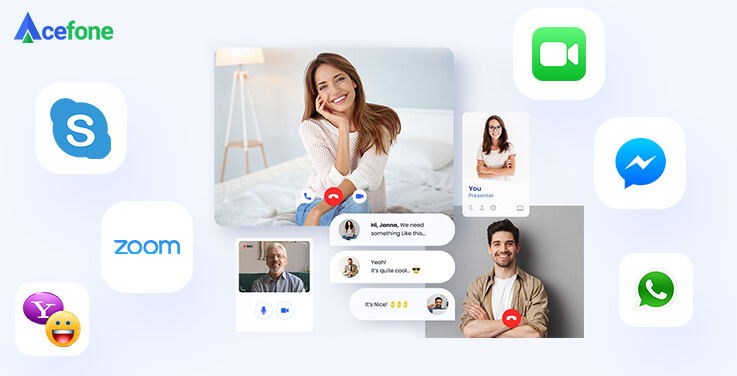 Have you ever been bored at 2 am and randomly Facetimed a friend? Perhaps you saw a ridiculously cute squirrel in a park and showed it to your friends on a Whatsapp video call. When you were away from your family for long, video calling them could have eased your homesickness. 
A video call is not just a phone call; it's how we are united in this increasingly digital and contactless world. Feelings of isolation, ever so frequent in the remote life of a pandemic, are tackled by our resolve to connect and see each other's faces on call.
Not only for personal connections, but business networking is also increasingly shifting to the cloud, and especially into the realm of video conferencing. Whether you're stuck working from home in a lockdown or out and about on a business trip, you can be a part of meetings without missing a single detail. 
When you start exploring this era of video calls, a few questions come to mind. When did this trend start? How was it popularised? What were the major apps used by people over time? And what does the future look like?
Let's try to answer these questions as we dive into the evolution of video calling services in this brief timeline.
Where it all started
We all know that Sir Alexander Graham Bell invented the first telephone way back in the year 1876. This innovation revolutionised the way the whole world communicated forever. But did you know that even back then, creative thinkers had conceptualised videotelephony?
Just two years after the invention of the telephone, popular periodicals came up with an idea for a combination of a videophone and wide-screen television, naming it telephonoscope. Mr Bell himself had also made notes for a device that would let us "see by electricity". 
Although it took some time for us to achieve this successfully, as technology advanced, video calls became increasingly popular and now stands as a pillar of modern relationships. 
Germany developed closed-circuit videophone systems in 1936 where people had to go into special post office telephone booths to initiate and accept these calls. This was how the American company AT&T designed their first picturephone "Mod I" as well. This invention of 1964 is quite famous; one of the pioneering technologies in this direction. But the first true video conferencing service was yet to follow. 
Here is a timeline that shows how various large companies started their video calling services or when they incorporated them into their platform:
1970s-1990s: The era of emerging videophones
AT&T's second picturephone model, Mod II was inaugurated in June of 1970. This was the first time that people did not need to visit special booths to make calls but could ask for a connection right from their homes and offices.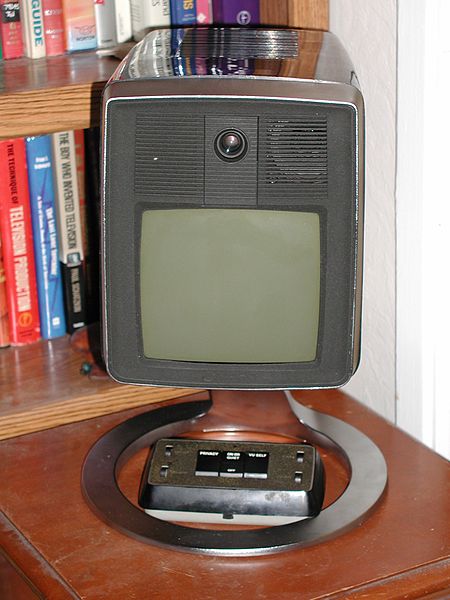 AT&T's Mod II 
Source: Labguy, a.k.a. Richard Diehl, CC BY 3.0 
This service flopped soon though. People weren't yet accustomed to being observed on the phone. And besides, they found the service too costly for regular use. After just 3 years, the Mod II was discontinued in 1973.
Through the 1980s and 1990s, a lot of research was put into these technologies by various companies. Compression Labs (AT&T's competitor) launched its corporate video conferencing system in 1982 while 1988 saw Japan's foray into the industry with Mitsubishi's videophone. Similarly, more and more companies found themselves stepping into the video telecommunications field.
However, these initial systems of videotelephony were incredibly expensive and mostly designed for use by large corporations. Corporate Labs' product cost a staggering $250,000, so you can imagine that the service was not quite up for grabs to the general public. 
With the advent of the webcam in the 1990s, things started changing and we slowly entered the era of rampant video calling apps—the end of the millennium.
1999: Yahoo! Messenger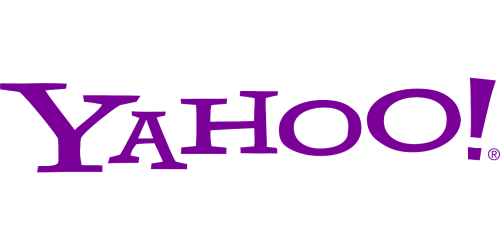 While Yahoo! Pager was launched in the year 1998, it was renamed as Yahoo! Messenger in 1999 and served as an instant messaging app. You could hold VoIP (Voice over Internet Protocol) calls, have chat rooms, transfer files, and of course, host calls over webcams. 
The early 2000s saw this service making waves as it connected people over slow Internet cables and brought them face-to-face. Since Yahoo! Mail was also extremely popular back then, the company allowed you to have a unified Yahoo ID that served multiple needs. All this made it even more convenient and attractive to the tech bloomers.
2005: Skype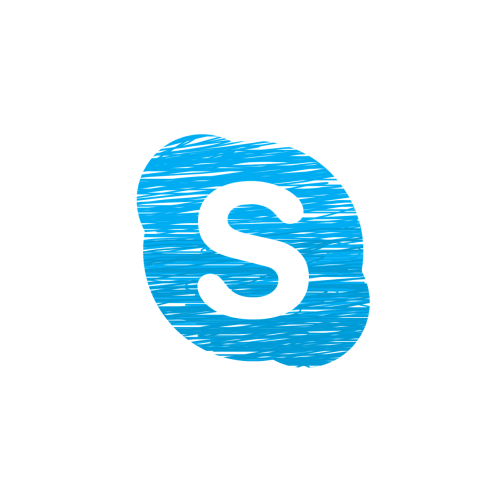 Skype has long been the biggest player in the videotelephony industry. Created as a cost-effective peer-to-peer VoIP software in Luxembourg in 2003, it was sold to eBay in 2005. By December of the same year, it had started its own video communication services. 
Instead of its popularity wavering like its ancestors, Skype continued to soar. It was acquired by Microsoft in 2011 and has been developing constantly under the tech giant since then. In 2013, it released its free video messaging service for all major operating systems, indicating just how inclusive and accessible these technologies were becoming.
In fact, the app is supported on a variety of devices by now—from smartphones, computers and tablets to even Xbox consoles and smartwatches.
Around 2016-17, Skype also successfully transitioned from its peer-to-peer system to Microsoft Azure's cloud computing system. The constant improvements in devices and Internet connectivity make the app and its industry thrive more.
2010: Facetime
Chabe01, CC BY-SA 4.0, via Wikimedia Commons
As Apple Inc. gained more and more traction, founder Steve Jobs announced the release of Facetime, a videotelephony software exclusively for Apple users, in 2010. However, at its conception, it only allowed one-on-one calling, meaning any new call required you to cut off the previous one.
However, its high definition video calling capabilities made it a fan favourite regardless of this limitation. In 2018, with the iOS 12.1 update, Facetime introduced video calling—and how! You could now have video conferences with up to 32 people at the same time! 
Add to this the ease of use and integration with other Apple software like iMessage, make Facetime one of the most popular services available. After all, how convenient is it to be able to shift from a phone call to a video facetime with a single click, and to have all your contacts synced in a common call log.
Besides, you can access Facetime on Apple's non-telephony devices like the iPad, iPod Touch and Mac and always stay connected with your friends and family.
2011: Zoom

Who hasn't heard of Zoom? This app has become rather synonymous with online meetings and remote work.
Started in 2011 as a video telephony service, within just a year, Zoom had introduced a beta version that allowed up to 15 participants in a video call. And by 2013, it reported 1 million users, showing early signs of the great success that was to follow. 
Over time, the company allowed integrations with famous third-party apps like Slack and Salesforce. In 2015, it expanded its participant limit to 50 people, enabling truly large-scale conferences.
This ability proved especially useful during the global pandemic that hit us in 2020 as people realised the importance of video conferencing for work meetings. The education industry, particularly, relied heavily on zoom in order to accommodate large numbers of students for online lectures. Zoom even offered its services for free to K-12 schools in quite a few countries.
A new service, OnZoom was announced that would allow people to host free, paid, or fundraising events—further expanding its market.
As people stuck at home continued using Zoom heavily, its shares skyrocketed, reaching a 635% gain in October 2020. Although the announcements of effective COVID-19 vaccines plunged its shares down by 17.4%, the utility of remote communications have been realised by people worldwide.
Therefore, even after the pandemic restrictions ease, we can expect the rise of video tools.
2014: Snapchat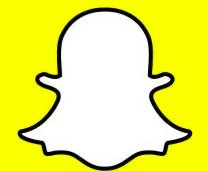 We all know of Snapchat as an app, favoured by the youngsters, where they share pictures that disappear within seconds. Its main appeal is that you don't waste your storage space and can share media for one-time viewing.
Inspired by the concept of people getting themselves de-tagged from Facebook pictures they didn't like, the idea behind Snapchat's conception was to not have to be pretty or perfect all the time—but to be human.
Its extensive filter-base, bitmojis, snapmaps and a variety of features make it all the more attractive.
But did you know that you can also make calls over this app? That is how mainstream cloud and videotelephony services had become. In 2014, the video calling feature was added to the app.
2018 saw the introduction of the Snap camera desktop app which allowed the use of Snapchat lenses in live streaming and video calling apps like Zoom, Skype, and more. Needless to say, the firm's quick adoption of videotelephony and easy access to integrated communication features makes it a strong competitor in the field. 
2015: Facebook Messenger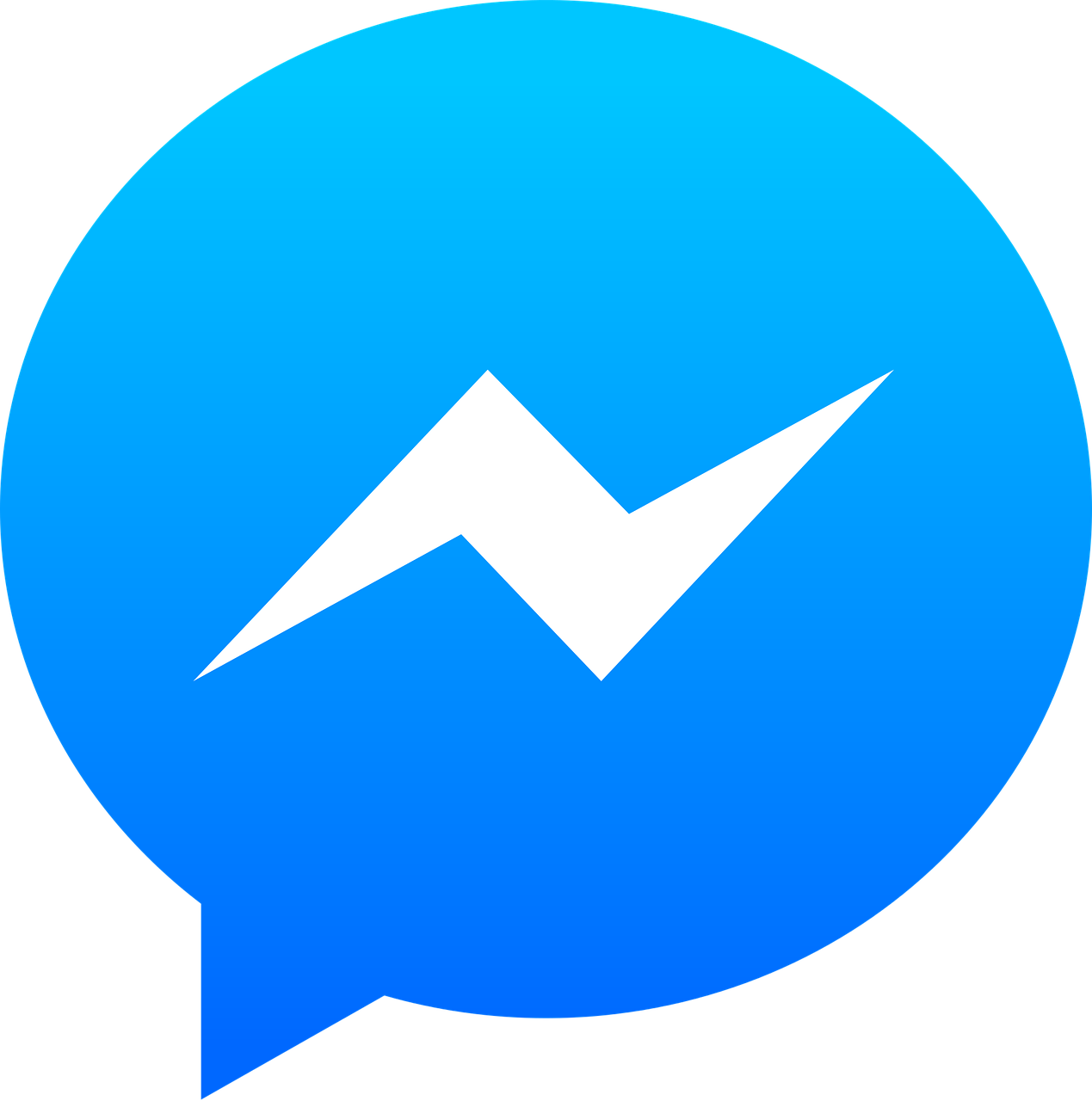 Started as a messaging app for the huge Facebook user base, Facebook Messenger (or simple Messenger) stepped into the voice call arena in 2013. By 2015, it was offering video calling services as well and a year later, group voice calls for up to 50 participants were introduced. 
Not to be left behind anyone else, the Tech giant also added group video calls for 50 participants into its app in 2017. They also tried to rope in the younger generation by introducing live filters and emojis on people's faces during calls. 
What was primarily a social app for conversing with family and friends, tested the corporate waters in 2015 by allowing business interactions between customers and companies. 
In 2020, to compete with Zoom's massive popularity, Facebook introduced Messenger Rooms. You can now create a room and keep it public, exclusive or design a link-based entry. While in Messenger video calls, you could view one main speaker and 6 participants at a time on screen, the new app allows better viewing for larger parties.
2016: Whatsapp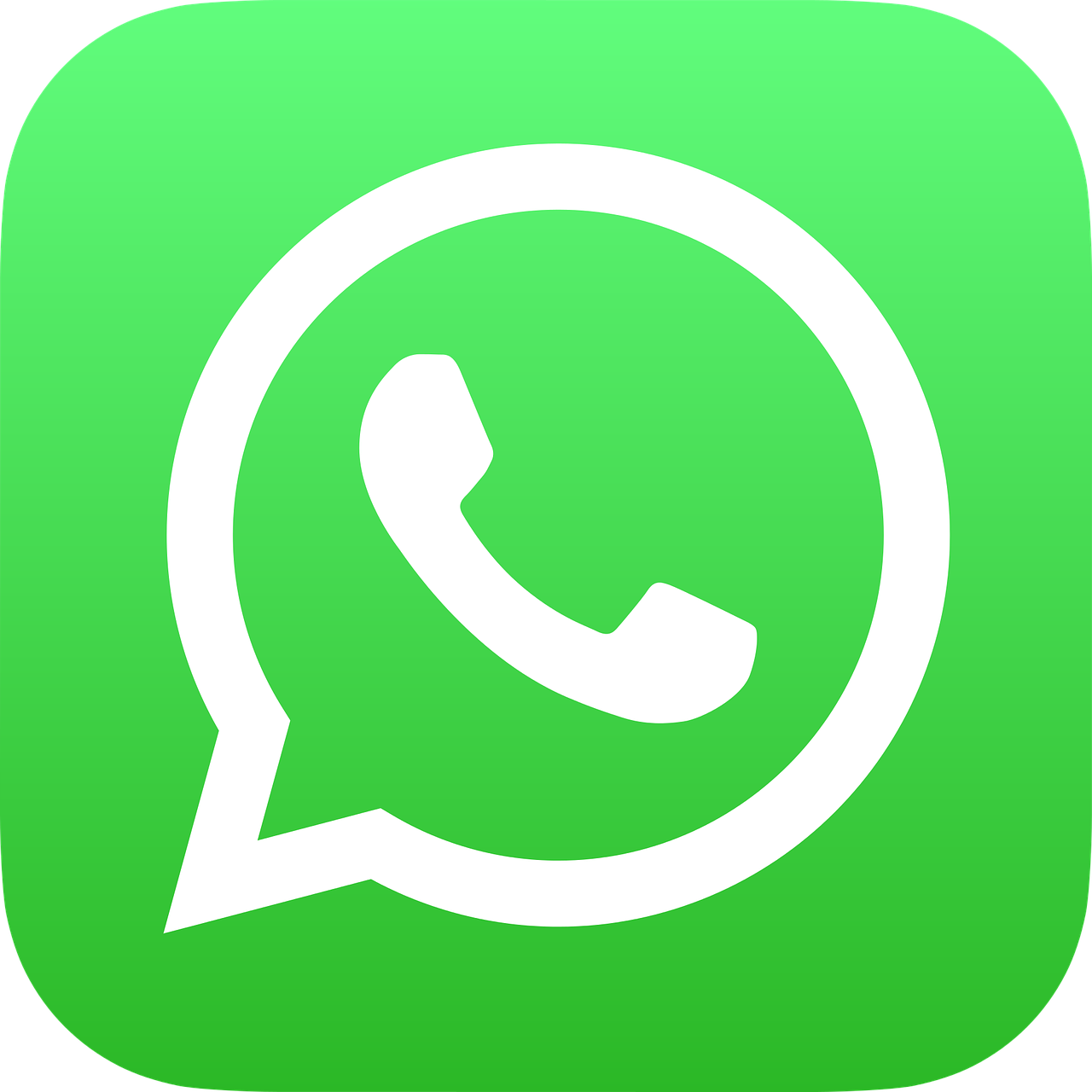 Undeniably one of the most popular messaging and VoIP calling apps in the world, Whatsapp started way back in 2009 when the founders realised the potential for the App market. 
It didn't take too long for the app to gain favour as it continued to tweak its features on the go. By 2011, Whatsapp was part of the top 20 apps on Apple's American App Store. 
When Facebook Inc. acquired Whatsapp in 2014, the world was left agog at the mammoth purchase (on the lines of $19 billion). And just a year later, the company entered the voice call market, and by 2016, video calling was incorporated as well.
By now, the app was already being widely used for all kinds of calls, but 2018 proved to be a big year. Apart from creating a Whatsapp platform for businesses, they also introduced group voice and video calls for up to 8 people at a time, making conferencing feasible and super convenient.
In the latest news, it is expected that voice and video calls will be added to the desktop version, Whatsapp Web, in addition to the mobile app. This version is apparently in its beta testing stage, which means it won't be long till it's officially released, and you'll be able to make Whatsapp calls directly from your computer!
2016: Google Duo and Google Meet

Google, CC BY-SA 4.0, via Wikimedia Commons
In 2016, Google launched its video chat mobile app—Google Duo as a means to replace Hangouts. With HD video calling even in low bandwidth, end-to-end encryption and the high accessibility of the brand, it proved to be quite a successful venture. 
Quite notable, it has a "Knock Knock" feature that shows a live preview of the call before you pick it up. Group video calls of up to 8 people were added in 2019, which increased to 12 in 2020 and further plans are expected to take it up to 32 participants. 
Google plans to eventually replace Google Duo with Google Meet, though it will continue to support the former. With Meet integrated with Gmail, it allows for enterprise communications, along with personal ones. People can add members via their mobile numbers or email addresses, accounting for a greater appeal.
2016: Houseparty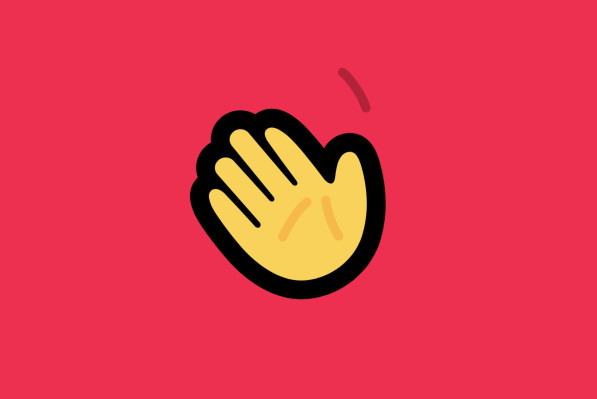 Here's a fun app. Even though Houseparty was released in 2016, it came into vogue during the lockdown as people found a way to video call their peers and make it more fun! 
Marketed as a "face-to-face social network", you can have up to 8 people in a room and also lock or unlock these rooms. When one of your friends comes online, you get a notification and you can simply open the app and add them in a call.
What made the app unique was the inclusion of in-call games. You could play Charades, Quick Draw (virtual Pictionary), Chips & Guac (an online version of Cards Against Humanity), and Trivia quizzes while watching each other's reactions!
However, in March of 2020, media outlets reported rumours of hacking of the app, which were vehemently denied by the firm. But nonetheless, its use did see a dip as people became a little wary.
Conclusion
What started as a revolutionary vision, unsupported by the science of the time, has today become commonplace and rather a way of life.
Video communications have gained so much traction because of one primary reason: the more fast-paced our lives become, the more we tend to miss the human touch.
Therefore, the ability to come face-to-face with people allowed more balanced and clear communications. We could now talk with our expressions and body language effectively. 
The COVID-19 pandemic especially made people understand the scope and necessity of videotelephony in our modern lives. Every innovation in this field burns bigger and brighter than the last—and we can only expect greater things hereon.
What do you think of the journey of video calling? How has your experience been with these famous apps, share your thoughts with us in the comments down below!
To learn more about cloud-based communications and their potential for your business, don't hesitate to reach out to us at [email protected] or call us at 0800-084-3663.

Diksha is a junior content writer at Acefone. As a tech-lover, she aims to bridge the gap between tech articles and non-savvy readers. She's equally interested in pop culture and worldly affairs. And in her free time, you can find her with her nose buried in a book or discovering new music for her chaotically diverse playlist.
https://www.acefone.com/blog/wp-content/uploads/2020/12/evolution-of-video-calling.jpg
376
737
Diksha Gusain
https://www.acefone.com/blog/images_acefone/logo.png
Diksha Gusain
2020-12-01 06:21:13
2023-04-03 10:32:47
How picturephones evolved into facetime: A timeline of video calling