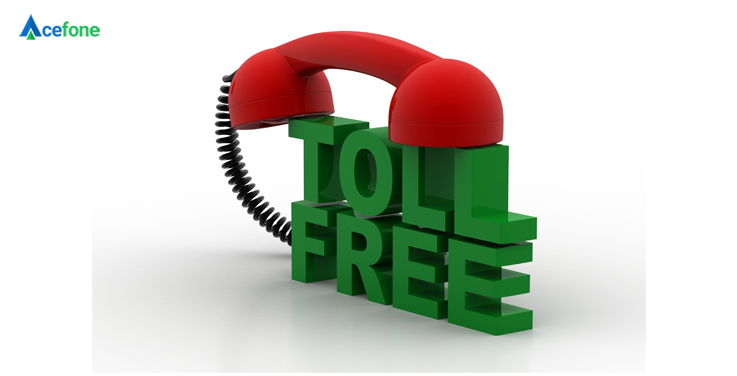 Do you want to know how a free phone number can boost your marketing campaign? Then this blog is the right place for you.
A free phone number is a free helpline service that a business provides to people so that they can contact them with their queries without paying for the call. The company pays for the calls instead. Customers do not hesitate to reach out to the company when they do not have to pay for the call made by them.
Not all businesses can practice many marketing tools, as small enterprises have a fixed budget for their expenditures. Free phone numbers are cost-efficient; thus, small businesses can also provide the number to their customers. Through it, they can enjoy the benefits and experience a boost in their marketing campaigns.
Benefits of Free Phone Number In Your Marketing Campaign
Let's take a look at the benefits that you will experience in your marketing campaign after incorporating free phone service.
1. Free Phone Numbers Add Credibility
When customers trust you, they stay loyal to you and are more likely to refer your brand to their friends and family.
Take the extra step and erase the communication gap between you and your customers. Customers are more likely to trust a brand that puts extra effort into their welfare.
They appreciate the efforts you take for them and can reach out to you anytime without worrying about the long-distance charges. With a free phone service, customers can contact you conveniently.
Investing in a free phone number helps in building trust between the two parties and also enhances brand reputation.
2. Tracks Marketing Campaign Calls
With free phone numbers, you can track your calls to get important data, which helps you monitor and optimize the performance of your marketing plan. By tracking phone calls, you can get the information about the number of received calls from a particular campaign.
The data is used to identify the most effective marketing campaign delivering the highest phone leads. With call tracking, you get valuable information such as call duration, number of calls, call recording, number of conversions, customer's geographic location, the peak time of calls, and the performance of the PPC landing page.
You get to know which team converts more leads and can identify the teams that require training. With call tracking, you can also find out the keywords that drive traffic to the site.
3. Increases Inbound Calls
By offering a free phone number, you are providing a platform that encourages customers to reach out to you without hesitating. Since customers do not have to pay any charge for the calls that they make to communicate with your representative, they feel free to get in touch with you.
You will notice an increase in the number of incoming calls when your customers get a convenient and free medium to contact you. When customers get an instant response, they refer your brand to their well-knowns.
People are very likely to believe word-of-mouth, especially when it is from someone they know.
4. Better Customer Service
Free phone numbers make you more approachable to the customers, and they feel free to contact you. It is important to have probable customers reach out to you and get their doubts cleared. With free phone service, you provide better customer service by letting your customers call you free of cost.
After all, who would like to pay to get their problems fixed? Having a free phone number shows that you value your customers and care for them even after the sales made. It improves your brand image and proves that you are genuine.
You also get real-time feedback in return, which can be utilised in improving the quality of your customer service. There are so many advanced features like IVR, call recording, and campaign reports that it offers so that you can provide instant and better customer service.
5. Considerable Cost Reduction
Many businesses think that a free phone number is expensive, but it is actually affordable than you think. The number of benefits that a free phone provides makes it worth the cost.
The advanced features save time, effort, and cost of the company. IVR decreases the need for having multiple call assistants to resolve small issues of customers. IVRs work as a self-help tool as they are programmed to help customers solve their problems on their own.
By minimising the number of call attendants, you can save costs on their training and the payment offered to them. You can choose the type of free phone number according to your budget. You can add the features that your business requires and select your plan accordingly.
Reliable provioders such as Acefone allows you to add features from a variety of options and customise your pricing plan according to your budget. With our pay-as-you-go model, you pay only for the services that you use. Try us now to enjoy the benefits of a variety of features without burning a hole in your pocket.
Conclusion
A business requires a successful marketing campaign that can help increase the customer base and improves your sales. With free phone numbers, you can affordably experience the success of your marketing campaign.
You can analyse the incoming calls and provide your customers a reliable customer service. It is a marketing tool that attracts probable customers as they can ask their queries without getting charged for the call.
Do you still doubt if your business should incorporate a free phone number service or not?
A toll-free or free phone number not only improves the customer satisfaction rate but also improves the ROI of your business. It connects customers with businesses and develops trust between the two.
Customers feel valued and important when companies are open to listening to them and provide a free platform for communication. It also helps businesses establish a brand image and gives them a global presence.

Swastika Dhakal is working with the Digital Marketing team at Acefone. She is interested in technology and likes to write on it. She loves to explore historical places, as well.
https://www.acefone.com/blog/wp-content/uploads/2020/01/free-phone-number-for-marketing-campaign.jpg
376
737
Swastika Dhakal
https://www.acefone.com/blog/images_acefone/logo.png
Swastika Dhakal
2020-01-10 10:15:16
2021-08-02 14:50:31
Why Free Phone Number Is A Must Have For Your Marketing Campaign Success