If you're reading this, chances are you're a tech enthusiast and understand the significance of data-driven decision-making. You must also know the importance of performance management to drive growth for your business.
Today we explore tips and techniques to track performance and improve business operations. We also reveal how cloud telephony solutions can integrate seamlessly with these methods to enhance your business operations.
The Importance of Performance Management For Businesses
Tracking performance is like navigating a ship through stormy waters with a precise compass. It guides your business towards success by identifying strengths, weaknesses, and improvement areas.
It helps you identify and work on the weak points in your departments, increasing their overall productivity. Furthermore, a performance management system provides insights and analytics to improve employee training and recruitment.
With effective tracking through KPIs, you can help your team become more synchronized, ensuring quality service delivery to customers. Key performance indicators (KPIs) help you to make informed decisions and drive your team's efforts towards a unified goal. By monitoring KPIs, you can timely identify your team's strengths and weaknesses. They allow you to make more data-driven decision-making, enhancing your team's performance.
Top 5 Performance Management Techniques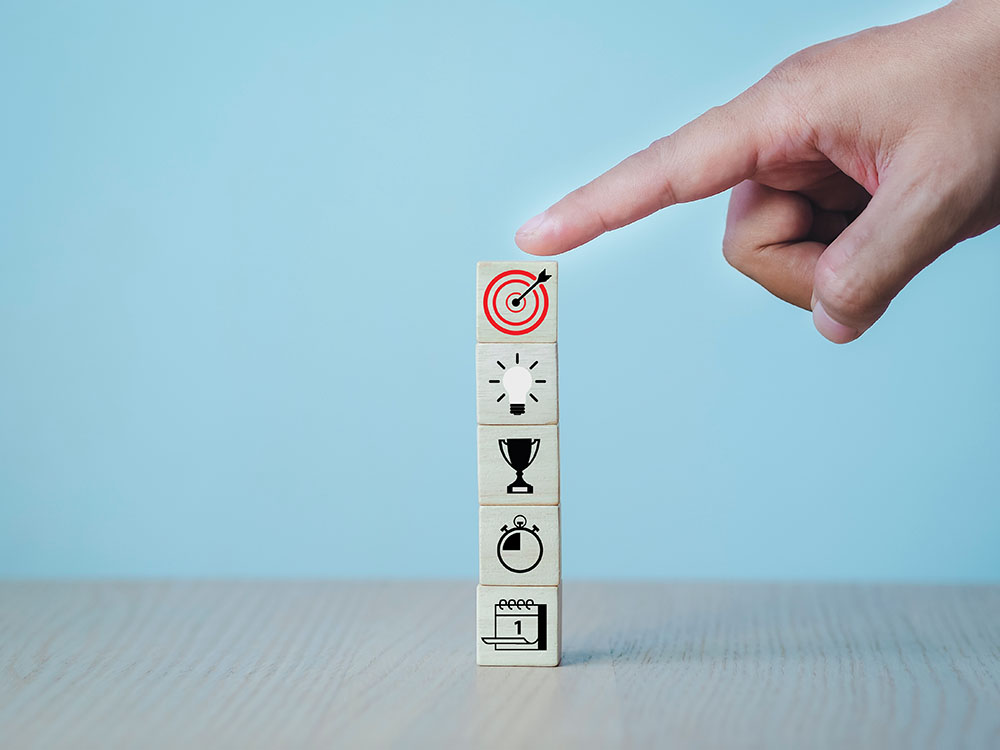 Performance Management
Performance management software is a centralized hub for monitoring individual and team performance. It allows tracking your team's progress in real-time and ensures they achieve their goals within the defined timeline. Features like goal setting, real-time tracking, and performance reviews help you align your team's objectives with your business goals.
Customer Relationship Management (CRM) Systems
A CRM system plays a pivotal role in tracking your sales and customer service department's performance. They give you access to critical data obtained from agent-customer interactions in the form of reports and logs. By utilizing the data received from customer recordings, you empower your team with valuable insights to further improve customer satisfaction levels. That data also helps you identify areas for making customer interactions more personalized.
Project Management Tools
The use of project management tools is a vital step for tracking the performance of project-based departments. These tools track timelines, progress, resources, and team effort to ensure timely project completion.. The tools let you break down large projects into smaller milestones, making each task more specific and measurable. In other words, you will be able to easily track your team's progress.
360° Employee Feedback
Employee feedback platforms provide a valuable means of collecting feedback from your teams and departments. It helps them understand what the management expects from them as individual contributors. By engaging them in regular anonymous surveys, you can gauge employee satisfaction and ensure they are meeting the defined threshold. It enables you to identify potential issues and take necessary actions to improve morale and productivity.
Performance Rewards & Recognition
Recognizing and rewarding well-performing employees from time to time keeps them motivated. It is one of the most common yet effective techniques to keep your team focused and your department's performance at par. Using the KPIs mentioned above, you can identify the top performers and reward them with bonuses and appraisals. Amidst this process, make sure the appraisals are fair and two-way to keep employees engaged and performing well.
The Role of Cloud Telephony in Performance Tracking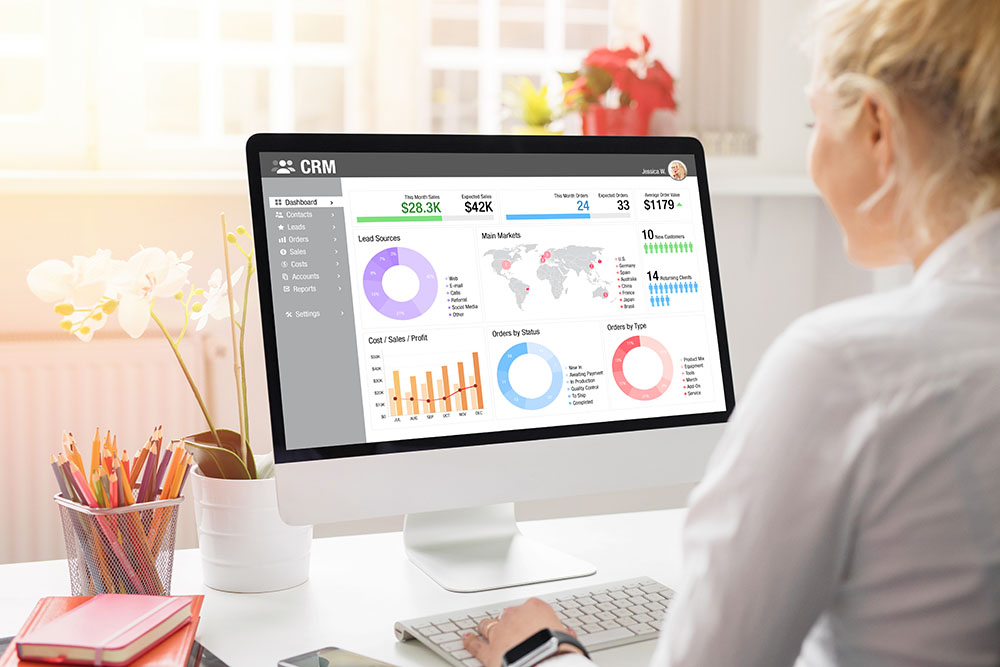 Seamless Integration with Performance Management Software: Cloud telephony solutions can seamlessly integrate with any performance management software. Their call analytics and communication data give you a holistic view of how effective communication impacts departmental performance.
Advanced analytics for sales and customer service: Cloud telephony solutions provide call analytics for sales and customer service too. These analytics help you track team performance, identify trends, and improve overall strategies. CRMs make analyzing call duration, volume, and customer interactions easy, enabling you to find training opportunities and refine team strategies.
Smart Call Routing for Optimizing Workflows: Cloud telephony offers smart call routing capabilities, that direct incoming calls to the right department. This smart routing optimizes team workflows, reduces call wait times, and ultimately improves customer satisfaction.
Call Recording for Quality Assurance: The call recording feature in cloud telephony is invaluable for ensuring quality assurance. By reviewing recorded calls, you can provide feedback to employees and identify areas for improvement in customer service and sales techniques.
Virtual Numbers for Enhanced Customer Engagement: Virtual numbers enable you to create targeted marketing campaigns. This enables better tracking of customer responses and helps you measure the success of marketing initiatives or departmental outreach efforts.
Integrating Cloud Telephony with CRM Systems
Automatic Call Recording: Cloud telephony solutions offer several call recording features. When integrated with a CRM, many solutions also allow you to automatically record calls. This integration saves time for employees and ensures that customer data is up-to-date, allowing for more personalized customer interactions.
Detailed Customer Profiles: By combining CRM data with communication records, you can create detailed customer profiles. Such profiles allow your sales and customer service teams to have a deeper understanding of each customer's preferences and needs. As a result, you conduct more targeted and effective interactions.
Improved Lead Management: CRM systems contribute greatly towards lead management. They allow you to automatically associate incoming calls with specific leads and opportunities. With their real-time analytics, CRMs make it easier to track and prioritize leads for follow-ups.
The Role of Cloud Telephony in Project Management
Efficient Communication for Project Teams: Effective communication is crucial for any project's success. Cloud telephony promotes smooth communication between team members and their leaders, whether they are working on-site or remotely. Features like conference calls and video meetings ensure effortless collaboration, leading to enhanced project performance.
Call Analytics for Project Communications: By analyzing call data, you can assess the frequency and duration of project-related communication. This helps you identify communication drawbacks, ensure timely updates, and improve project efficiency.
Enhancing Employee Feedback
Anonymous Employee Feedback: Many cloud telephony solutions often include anonymous feedback mechanisms. They provide your employees with a safe space to express their thoughts without the fear of any consequences. It promotes open communication and helps identify improvement areas in your department's performance.
Elevate Your Business Operations with Cloud Telephony
Effective performance management stands as the foundation of business success. You can unlock new efficiency and customer satisfaction levels by adding performance management techniques to your business. Cloud telephony's integration with CRMs, management tools, and core operations enables you to make better decisions and optimize communication workflows.
Embrace the power of cloud telephony today and embark on a journey of unparalleled business success! With cloud telephony by your side, you can navigate your team confidently towards growth and prosperity.
Ritwik is a fitness enthusiast with a bachelor's degree in computer applications. He discovered his passion for storytelling while writing articles for his fitness blog. After which, he decided to switch to full-time writing, exploring his capabilities as a professional writer. He is now practicing his skills as a senior content writer at Acefone Software pvt ltd. to bring words to life.
https://www.acefone.com/blog/wp-content/uploads/2023/08/MicrosoftTeams-image-91.jpg
720
1920
Ritwik Raj
https://www.acefone.com/blog/images_acefone/logo.png
Ritwik Raj
2023-08-04 12:34:44
2023-08-04 12:34:44
How to make performance management easy with cloud telephony