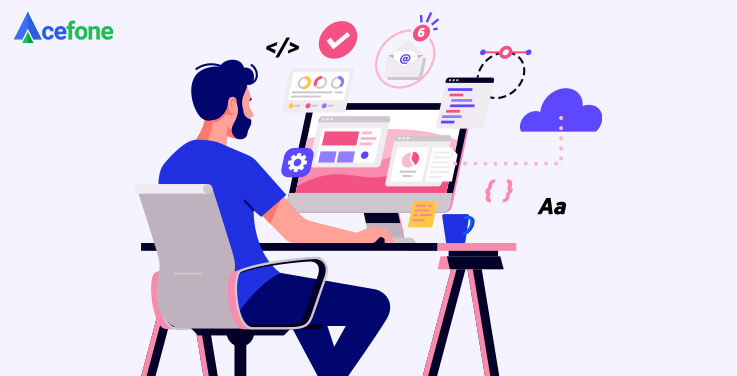 Every business, based on its industry type, faces a myriad of challenges. An organisation that is from a non-IT background may find it difficult to maintain an in-house IT team. Similarly, a software company may find it tedious to handle an asset management team. 
The best workaround to overcome these challenges is to outsource certain organisational responsibilities so as to streamline business workflows. For example, although having a contact centre may sound out-of-scope for a production business, it is pivotal to ease the process of contacting the target audience. 
So, does outsourcing solve all your concerns? The answer is yes. Outsourcing, backed by the right partner will reduce your workload, minimise costs, and improve productivity, thereby helping you focus more on your core business.
A Capital Counselor report says that the main reason for outsourcing (59%) is to save money and cut costs.
Here, we have consolidated a few best practices that should be kept in mind when you outsource your cloud contact centre. Let's check them out.
To begin with, ensure that you communicate the purpose behind outsourcing your contact centre. This should include the following:
Your organisational objectives

Fixed KPIs to gauge the team's performance

The required equipment and tools

Effective leadership to take charge
    With this idea, let us elaborate on these further.
1. Ensure seamless collaboration and communication
During this pandemic, several firms have shifted to remote work, which has undeniably impacted day-to-day communication. To overcome this, you should implement collaborative tools that facilitate instant communication within your teams. 
Collaboration and friction-free communication are integral to the success of any organisation. You should focus on creating a cordial environment within your business. 
For example, in a contact centre set-up, if new joiners have trouble handling callers, they may use instant messaging apps to ping their superiors for clarifications. This expedites processes. 
Furthermore, if your support centre has a distributed set-up, collaborative tools will help bring your staff together—from conducting team-building activities to hosting virtual meetings. 
Team feedback sessions can also be hosted over messaging apps. You can gather appropriate KPI (key performance indicator) metrics and provide regular feedback (perhaps even via video call) to ensure your outsourced contact centre is aligned with your organisational goals.
2. Maintain a state-of-the-art monitoring system
Although your cloud service provider is responsible for taking care of your outsourced contact centre requirements, you should still install a state-of-the-art monitoring system to supervise operations. This will help you predict bottlenecks, identify flaws in your system, and rectify them promptly.
Moreover, your team should be monitored for both qualitative and quantitative performance. The average call handling time, rate of successful issue resolution, and the kind of feedback they obtain are categorised as qualitative parameters. Quantitative performance includes the number of calls handled, number of missed calls, calls transferred or issues escalated, etc. 
This kind of monitoring system hugely contributes towards timely intervention in case of technical or functional issues, thereby eliminating major concerns of business interruption. 
3. Utilise a next-gen CRM software
Customer Relationship Management (CRM) tools can help improve your business processes, support the technology you use, and back organisational strategy.
A CRM will offer you all the required customer information to efficiently handle calls, establish meaningful relationships, contribute towards their retention, and drive sales growth.
All customer information—like name, contact information, details of social media accounts, and their history of interactions with your brand—is always at your fingertips. 
For example, your agent will be able to track previous chats with a caller to maintain consistency and context in case of a persisting issue. This will help save time for both the parties and help them start off without having to waste time on repeating details. 
Integrating your call centre with a CRM will enable your agents to fetch important customer information effortlessly. Everything they need will be on a single screen and they won't be switching between various tabs or windows. Therefore, your outsourced cloud contact centre team should have a CRM that can be integrated with your internal processes.
4. Invest in a high-end VoIP solution
Voice over Internet Protocol (VoIP) enables your support representatives to receive and make calls over the Internet. In contrast to conventional phone lines, VoIP systems involve a centralised connection that can be used from anywhere across the globe.
For example, if your agents work from different locations, they can connect over VoIP for inbound and outbound calls. You only need a reliable network connection along with a VoIP number and you are good to go. Even if you have slow Internet, you can still experience high-quality calls. 
Another major advantage it offers your agents is the ability to work from anywhere using the same number—any device, any location. This facilitates uninterrupted customer service even in the face of unexpected disasters or situations like the COVID-19 pandemic. 
Furthermore, this option is highly scalable. If your contact centre faces a spike in call traffic, the capacity of your hosted phone system can be adjusted to meet the increased demand. Also, you may scale back to the original capacity after the demand recedes. 
Since it's simply a service on the cloud, you will need to pay only for the additional resources you may have used in the specified period. This option helps businesses toggle preferences without spending on hardware and additional phone lines. 
5. Check for appropriate hardware
The ability of a contact centre to perform well depends on the availability of both hardware and software. Equipment like computers, telephone lines, and USB headsets are equally important for the success of your contact centre ecosystem.
You should make sure that your outsourced service provider equips your contact centre with all the necessary hardware that will support your team in meeting emerging requirements.
Moreover, you should also ensure that your contact centre is equipped with an IVR system. This system comes with several capabilities like call forwarding, monitoring, and tracking that significantly enhance performance. 
6. Ensure centralised access
One commendable capability of cloud contact centres is centralised access. Data used in the contact centre is saved in a secure cloud repository. This can be accessed only by authorised individuals irrespective of their location.
For example, if your agents are working from home owing to the current pandemic, centralised access will enable your contact centre to offer uninterrupted services to the customers. Your team members will be able to obtain customer information, work on files, and edit team documents simultaneously. This will help in seamless customer services irrespective of the agent's work location.
To conclude
Cloud contact centres can be difficult to manage. Outsourcing them can relieve you from critical responsibilities. Your cloud service provider will ensure that you obtain all the benefits of a cloud contact centre while they take complete charge of its nuances.
However, you should make sure that you check on a few factors while doing so. Hopefully, all the points that we have discussed can tell you what areas to focus on when outsourcing your contact centre. 
To know more about cloud technologies and their use for your business, reach us at 0800-084-3663 or simply send an email to [email protected]. 

Acefone provides a broad range of cloud communication services to businesses of all sizes, which includes Hosted Phone Systems, Free Phone Numbers, and Cloud Contact Center Solutions. Being the UK's leading provider of VoIP service provider, we always strive to provide excellent customer service and high-quality custom solutions to our customers.
https://www.acefone.com/blog/wp-content/uploads/2021/02/make-outsourcing-work-with-cloud-contact-centre.jpg
376
737
Acefone Editor
https://www.acefone.com/blog/images_acefone/logo.png
Acefone Editor
2021-02-22 11:52:40
2023-03-21 09:46:28
Make Outsourcing Work For You With Cloud Contact Centres