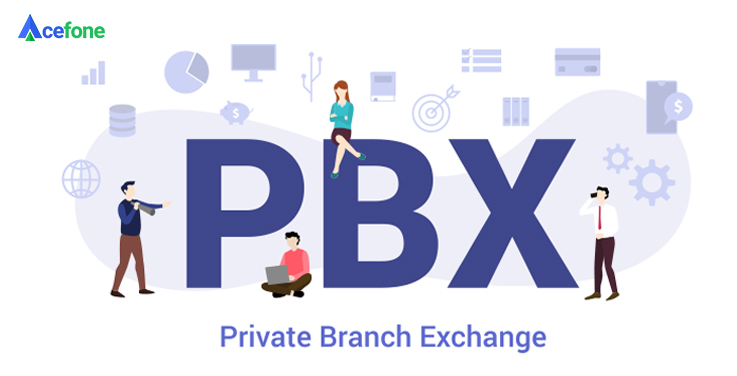 PBX phone systems are designed to revolutionise your business communication, so investing in a PBX phone system for your business is a way to ensure your company keeps up with the times and benefits from a communication system which is much more than just accepting and making calls.
A PBX phone system can open up your business to many different opportunities for customer relationship building and can propel your business from small start-up to national, professional business in just a few clicks.
With a hosted phone system, you are in control and can choose which features you want to be added to your telephone system; so you will not need to pay for any features you will not need or use.
Easy To Use Portal
Managed by you with our easy to use online portal, the revolutionary business communication options available to you can be controlled easily with just a few clicks.
From the online portal, you can keep an eye on call costs, monitor agent performance, add and remove features and even add new phone lines so you can hire more staff – all with the minimum of fuss.
Call Analytics
Access to analytics can help you revolutionise your business communication as you will have access to the information you might never have had before with your traditional phone system.
Hosted PBX Systems will give you the opportunity to look deeper into your phone system activity and you can use this information to make changes in your communication strategy or can use the information to help train your staff and ensure your customer service is as effective as possible.
The online portal from Acefone also gives you and your staff the ability to record detailed customer notes on their accounts; making further communications easier and giving customers great customer service.
Customers will be pleased that the company has remembered their preferences and future communications could be much smoother as a result of your well informed, professional staff.
Range of Features
To revolutionise your communications even further, you will have access to an amazing range of features that can help your business communications flow smoothly and in turn, increase customer satisfaction.
These features are optional and can be added and removed from your plan based on your business' needs.
You could use a virtual assistant to take messages when you are on the move, and ensure that your business never misses a lead again.
This one feature alone could revolutionise your business communications as it could potentially open your business up to many more customers who may not have left a message had they been directed to a traditional voicemail system.
Cost-Efficient
PBX phone systems are ideal for boosting business communications, but can also save your company money in the long run.
VoIP calls are made over your internet connection so they are much more cost-effective than traditional calls as no matter where your customers are based, you can reach them with crystal clear communications with none of the international charges.
As a business owner, you can constantly keep track of the costs incurred from calls through your easy to use online portal.
 Multi-Device Access
A popular way to revolutionise your business communications is to free your telephone system entirely; a PBX phone system can be used on any device, anywhere in the world and calls can seamlessly switch from device to device as long as they have an internet connection.
This is perfect if you want your staff to be free to go wherever your business demands, without compromising on their lead generation or internal communications as they can accept calls on any of their chosen devices.
No Physical Hardware
Have you considered not having the need to have a physical premise at all? Your business could be truly worldwide as with a PBX phone system you can hire staff from anywhere in the world.
This will revolutionise your communications as customers will be able to reach you 24 hours a day, 7 days a week if you want them to and someone will always be online to take calls as they can be hired in multiple time zones.
With no need for physical premises, you can save thousands each year and invest this back into your business to help you grow and thrive.
There are many ways a PBX phone system could revolutionise your business communications and even your business as a whole!
Hosting your phone over the internet opens up many more opportunities for your business to build relationships with your customers, both old and new, and makes your business' image look and feel much more professional as customers will be impressed with the slick, efficient service provided.
If you'd like to find out more about revolutionizing your business, call our expert team on 0800-084-3663.

Acefone provides a broad range of cloud communication services to businesses of all sizes, which includes Hosted Phone Systems, Free Phone Numbers, and Cloud Contact Center Solutions. Being the UK's leading provider of VoIP service provider, we always strive to provide excellent customer service and high-quality custom solutions to our customers.
https://www.acefone.com/blog/wp-content/uploads/2020/03/pbx-phone-system-revolutionise-business-communication.jpg
376
737
Acefone Editor
https://www.acefone.com/blog/images_acefone/logo.png
Acefone Editor
2020-03-09 08:46:27
2021-08-03 12:16:34
Can A PBX Phone System Revolutionise Your Business Communication?