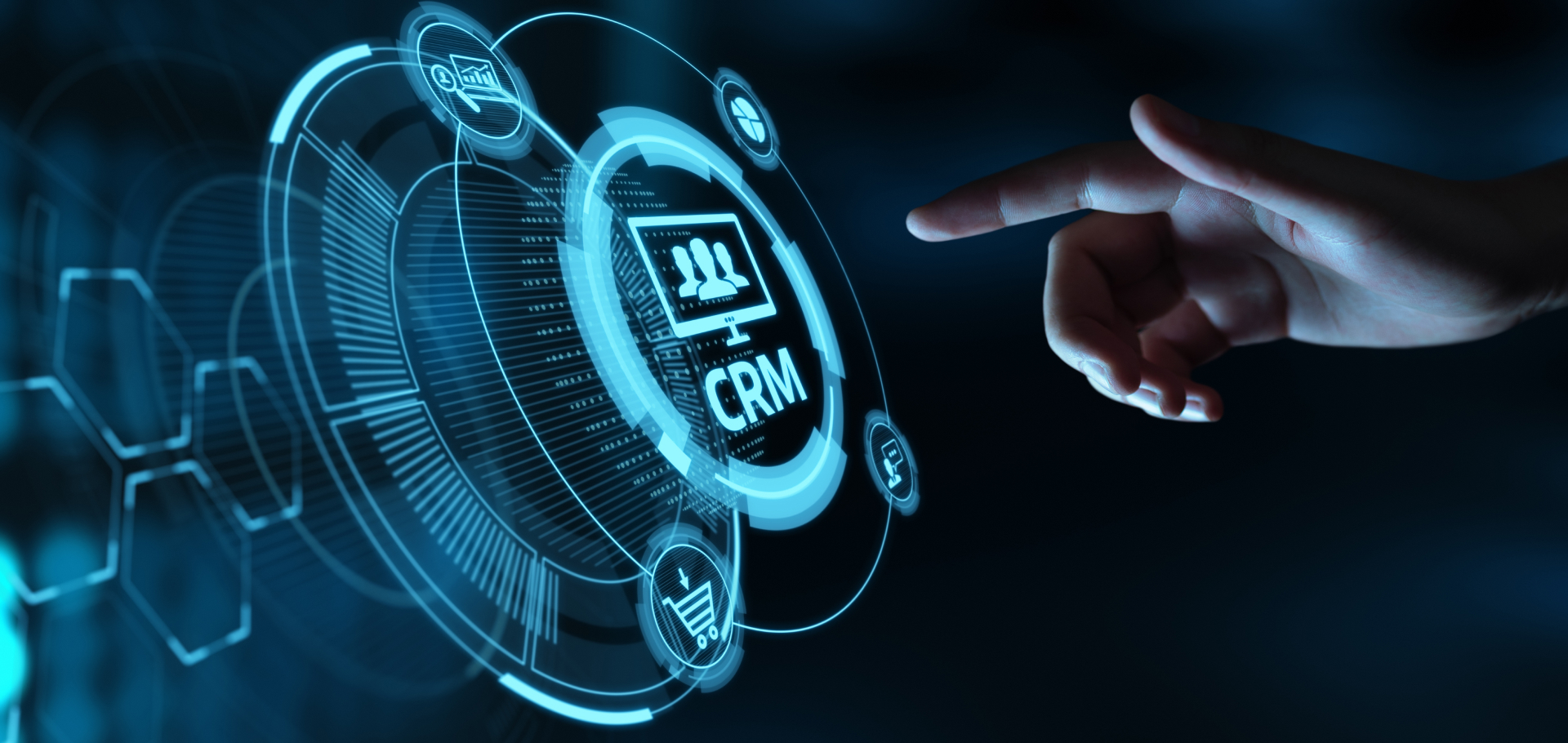 Similar to all the top VoIP providers in this industry, Acefone has always prioritized high quality communication for smooth customer experiences. Whether it is interacting with customers, team members, or leads, we have everything accessible under one roof. 
In fact, we take this 'one-stop-for-all' concept further by enabling various API-backed CRM and helpdesk integrations for you to make these these interactions even better. Acefone's telephony integrations will meet your every communication need. With their help, you can focus on establishing stronger bonds with customers and provide them a smoother experience. Let's see how these integrations work and why they are essential for your business.
How do CRM integrations work?
CRM integration is a method of connecting a CRM or Customer Relationship Management tool to your business solution. 
For example, adding a Google Calendar extension to your browser lets you access all of its features straight from the toolbar. You can keep track of upcoming events, get meeting notifications, and snooze events without opening Google Calendar. 
Similarly, you can add more features to your business VoIP system by integrating it with a CRM tool. The tool's core purpose is to enhance the VoIP solution's capabilities for data handling, emailing, calling, marketing and more. 
Can your business profit from a CRM-telephony integration?
Since CRM tools are cloud-based platforms, they prove to be highly resourceful and customizable for all businesses. CRMs are more than just a contact management tools. They make your data flow easily across platforms and help you understand your customers better, forming a strong client base. 
Here's why you should consider integrating your telephony solution with your favorite CRMs. 
High on ROI
According to a Nutshell research, every dollar spent on a CRM telephony integration returns as much as $8.71 in sales revenue. It helps handle leads efficiently so that your teams can focus on opportunities that are likely to generate more sales. It also helps support teams provide relevant solutions to buyers using data insight, which reduces attrition rates. 
Automate processes
CRM tools come with various automations that reduce any chances of human error that could hamper the team's work. Some of the tasks they help with are handling sales and marketing campaigns, documenting lead data, and fetching information and notes when needed. As a result, your agents spend less time switching between tasks and more on handling customers and leads. 
Personalization for customers
Integrations store customer data across platforms all the time. From stakeholders to agents, everyone can access this data and use it to come up with personalized offers and targeted campaigns. The gathered data creates patterns and helps teams establish a better understanding of the customers' needs and desires. 
Insightful reporting
Detailed reporting happens to be one of the key benefits of CRM integration with telephony solution for managers. It helps them track their agents' activity throughout the day and supervise efficiently. They can guide the agents through challenges and help them improve their skills. 
Agent productivity
With the capability to automate processes and seamless data access from the portal, agents can handle more customer interactions every day and meet their goals faster. Recent research by Nutshell says that implementing CRM into your business solution can increase sales productivity by 34%. 
Acefone's Top 7 CRM tools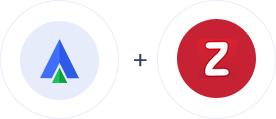 Acefone telephony integration with Zoho
Zoho CRM is a cloud-based platform suitable for both small and large businesses. Once you integrate Zoho CRM with Acefone telephony, you can store customer data across both servers, improve customer interactions, and convert leads faster. Zoho CRM has an AI-based virtual assistant, Zia, that forecasts the probability of success for each lead and deal, thus enhancing your business communication. It also has detailed email reporting that keeps you informed about the email campaign's status.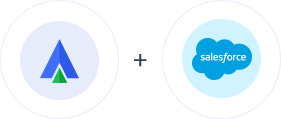 Acefone telephony integration with Salesforce
With Salesforce's telephony integration with Acefone, you get access features like click-to-call which enable your agents to connect with customers immediately and streamline the business communication process. As a supervisor, you get automated email reports to track progress of the entire day's work. You also receive voicemails emailed to your inbox to remind you of any leads that were left unattended.   
Acefone telephony integration with Leadsquared
Leadsquared is a very compatible CRM tool for enterprises that use telephony solutions to deal with large customer databases. Businesses with multiple sales teams and communication channels benefit strongly from the Leadsquared CRM and Acefone telephony integration as it works so well for reducing lead leakage. Leadsquared does this by enabling you to integrate the CRM with every platform connected to the VoIP system and tracking lead journey. It tracks the lead as soon as it enters the funnel all the way to their latest status.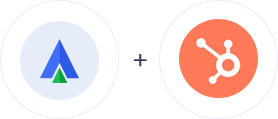 Acefone telephony integration with Hubspot
Hubspot CRM integration with Acefone telephony solution offers a number of customer service features for free. Hubspot, for the uninitiated, is one of the most sophisticated sales tools out there. Once you integrate Acefone with Hubspot, the latter is able to support various calling features such as click-to-call, CTI pop-ups, lead reminders, and email notifications. Furthermore, accessing these features is super easy. All it takes is a login with your Hubspot credentials on a device of your choice.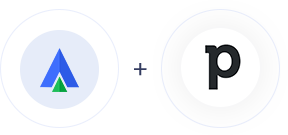 Acefone telephony integration with Pipedrive
Pipedrive is a CRM tool known for its intelligent sales enablement features. It visualizes your sales pipeline, organizes leads, and simplifies complicated tasks to minimize the agent's workload. Once you integrate Pipedrive with a VoIP solution such as Acefone, you can call your leads directly from the CRM and update lead data accordingly. Otherwise, take advantage of Pipedrive's core features such as virtual sales assistant, and workflow automation.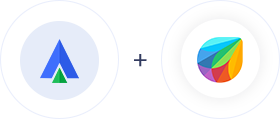 Acefone telephony integration with Freshsales

 
Freshsales, formerly known as Freshworks ,gives you a smart and comprehensive business solution that boosts customer engagement. When you integrate Freshsales CRM with Acefone telephony, you get a unified view of all customer details (contact list) in one place. The details also include social profiles and a summary of all recent activities on those platforms. As a result, you can nurture leads via targeted campaigns and web forms. Freshsales also has a powerful AI-assistant called Freddy. Freddy analyzes historical data to provide you customer insight and predict purchasing patterns.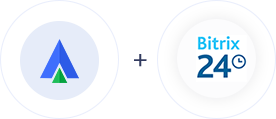 Acefone telephony integration with Bitrix24
Bitrix24 is a very robust-yet-affordable CRM tool that many small businesses can benefit from. Since it's a cloud-based CRM, it has the ability to store all your customer data on an easily accessible private server. With Bitrix24 telephony integration with Acefone, you can automate tasks, manage campaigns, use your preferred device, get deep data insights, place calls with a single click and do so much more. 
Summing up
No matter the size of your business, you will need to integrate it with a CRM tool to enhance your customer engagement. Acefone's communication solutions offers you a lot of integration options that you can choose from. This way, don't just pick the best for your business, pick the best for your customer relationship management.
With Acefone's services, you and your customers don't have to worry about anything more than dialing the number, answering the phone, and attending to caller concerns; we'll take care of the rest. With 99.99% uptime and reasonable plans, Acefone has your back.  
Still not convinced? Visit us here or email us at [email protected]. 
Ritwik is a fitness enthusiast with a bachelor's degree in computer applications. He discovered his passion for storytelling while writing articles for his fitness blog. After which, he decided to switch to full-time writing, exploring his capabilities as a professional writer. He is now practicing his skills as a senior content writer at Acefone Software pvt ltd. to bring words to life.
https://www.acefone.com/blog/wp-content/uploads/2023/02/MicrosoftTeams-image-6.jpg
910
1920
Ritwik Raj
https://www.acefone.com/blog/images_acefone/logo.png
Ritwik Raj
2023-02-03 12:59:57
2023-02-03 13:02:33
The 7 most popular CRM tools you can integrate with Acefone