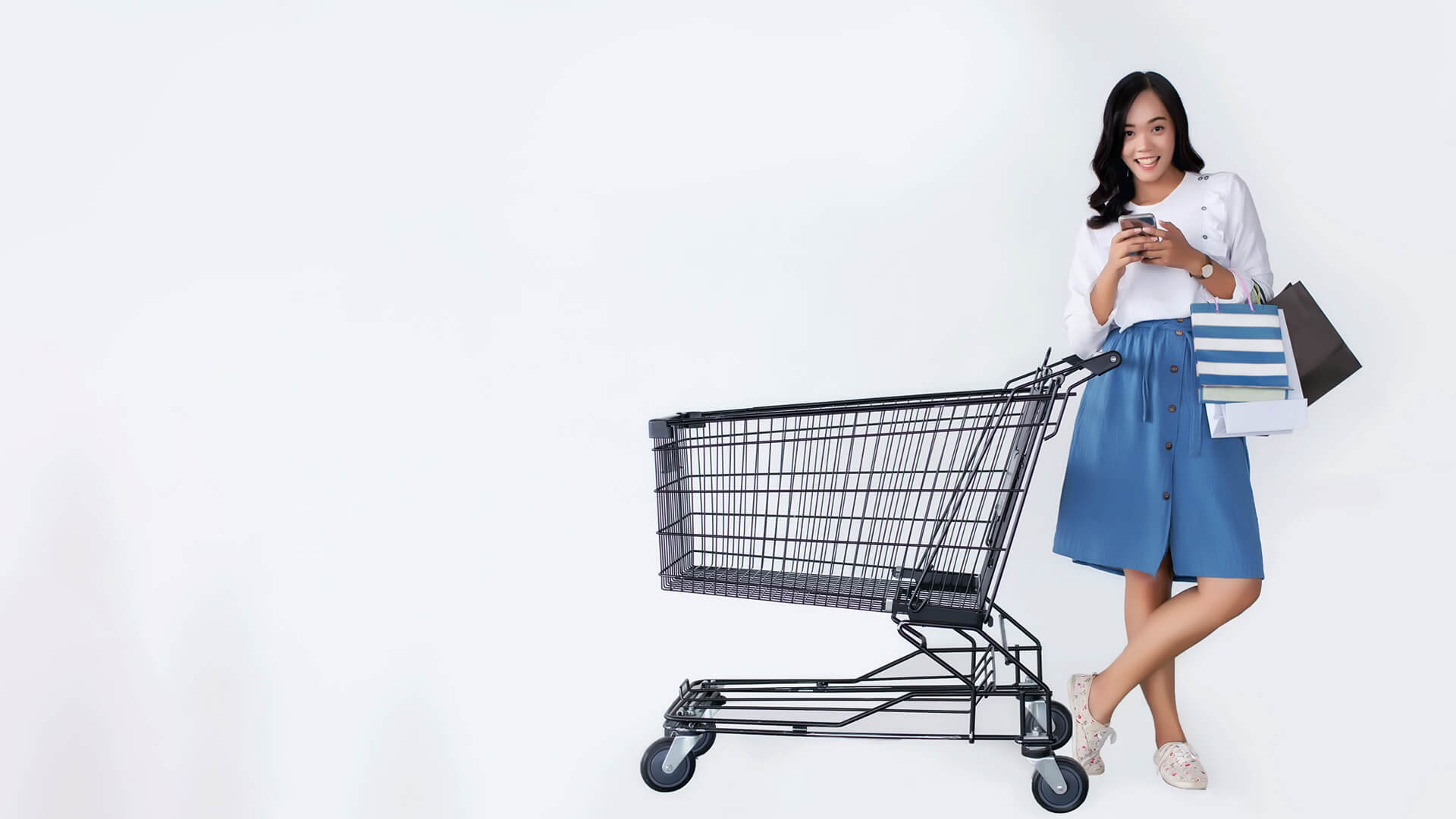 Online shopping, the new face of retail, has its share of unique instances. 
Can you imagine walking into a physical store and putting items in your shopping basket only to realise you don't need these things in the first place? No, right?
But this is a normal consumer habit in the world of online shopping. 
E-marketers lose around $2-$4 trillion every year due to shopping cart abandonment. 
While such a situation is quite unlikely to happen in a physical store, in the comfort of homes and with several devices to browse online catalogues, shoppers are more prone to add products to carts they never intend to purchase. 
This has become a great concern for e-commerce market shares as it means a significant loss in sales and economic impact too.
What is shopping cart abandonment?
The process wherein a potential customer adds items to a shopping cart but does not complete the purchase is referred to as shopping cart abandonment. It is used to calculate the percentage of users who begin the journey with purchase intent but end up buying nothing.
Shopping cart abandonment rates are an important measure to track the performance of an eCommerce business since a greater abandonment rate may signal a bad experience. 
Reducing cart abandonment rates leads to increased sales and profit revenue. Thus,  streamlining the checkout flow should be a top priority for online merchants.
Here's how to calculate shopping cart abandonment rates
An e-commerce company needs to be aware of its cart abandonment rate as it helps them gain an understanding of its Website's performance, user experience, and total revenue loss. 
To calculate the same, divide the total number of shopping transactions completed by the total number of shopping carts created. Subtract one from that number and multiply it by 100. This will provide you with the percentage of customers who abandon their shopping carts.
Total No. of shopping transactions completed     — 1 x 100
        Total No. of shopping carts created
How to reduce shopping cart abandonment rates and optimise checkout?
Shopping cart abandonment can be caused by several factors.
You can employ the following methods to address some of these issues and decrease cart abandonment rates- 
1. Provide real-time assistance to the customer
Introducing live chat can boost your sales significantly. It's a fantastic way to improve engagement rates and increase ROI. Live chat tools allow customers to interact with agents in real-time and receive quick responses, facilitating speedy buyer decisions. 
Reports suggest that 63% of the customers are more likely to return to a website that offers live chat than the one that does not.
Among all the mediums that businesses look to for proactive communications, live chat is one of the most preferred. 
The tool also offers real-time analytics so you can target visitors more effectively. You're able to send personalised triggered messages in a timely manner to your audiences. 
These can be product recommendations and discount coupons to increase chances of conversion and enhance experiences. 
Thus, using live chat in your digital consumer engagement strategy can help you reduce cart abandonment significantly.
2. Optimise website speed
If your website performance is slow, it will not dampen your prospect's experience and they may not want to come back. A quick checkout procedure can make a world of difference to the user experience your business delivers.
Some factors you can pay attention to, include the cart page loading speed, the number of pages leasing to checkout, the number of page objects, and so forth.  
Customers will be more likely to buy things from you in the future if your checkout page is optimised and the process is a breeze. 
3. Offer multiple payment options to your customers
Another simple solution that could help you achieve better conversions is to offer various payment methods. Make sure to offer as many payment options as possible so that customers can select the one most convenient for them. 
When you prioritise their comfort, they feel cared for and you gain greater credibility.
To earn your clients' trust, make sure to display security badges or logos as close as possible to transaction forms. Customers will be uneasy about entering personal information and credit card numbers into a Web form that lacks trustworthiness.
You may also read: How to Enhance Post Purchase Experiences for customers?
4. Install the SSL certificate
Shoppers place a lot of trust in the e-retailer while making a purchase, providing personal and financial information. With the rising threat of hacks and frauds, it is your responsibility to ensure that they feel safe. 
If you aren't able to do so, buyers may feel uneasy and avoid placing orders at the last minute.
Installing an SSL certificate and offering private secure connections on your business site is the greatest way to eliminate this fear. This will advise customers that your network is safe, resulting in a more trustworthy process. 
An SSL certificate is one of the most important tools that any e-commerce website can have. With an SSL certificate and other recognised badges, customers trust you even if there is an issue while completing the purchase. 
It lowers the shopping cart abandonment that takes place owing to trust issues. 
5. Re-target your lost customers
When you initiate retargeting, you are bringing eligible leads back to your online store. This is improved with personalised retargeting. 
Instead of using generic adverts, try retargeting prospects with the products they last viewed or added to their carts. With the right retargeting practices, you can reclaim at least some of your lost customers.
According to a study conducted by 99firms, retargeting clients who have abandoned their carts can increase chances of conversions from 8% to 26%.
Final thoughts
In a perfect world, every customer interaction with your brand would be completed. However, this is not a perfect world. 
While customers differ in various aspects, many have common behaviours, interests, and routines when it comes to shopping online. If you pay attention to these, you'll be one step ahead of your competition in terms of conversions. 
Additionally, businesses must always make sure that their product information is complete, updated, and consistent across all channels to avoid cart abandonment.  
Incorporate these quick and reliable strategies into your plan to turn reluctant browsers into eager customers.
At Acefone, we deliver catered solutions to boost your customer experience and improve engagement rates. To know more, contact us at 0800-084-3663 or drop an email at [email protected].

Himani is a content writer at Acefone. She is an avid blogger and Youtuber as well. She loves to explore the miraculous world of technology. Connect with her on Linkedin
https://www.acefone.com/blog/wp-content/uploads/2022/01/5-Practical-Ways-to-Reduce-Shopping-Cart-Abandonment-Rates.jpg
1080
1920
Himani
https://www.acefone.com/blog/images_acefone/logo.png
Himani
2022-01-13 05:24:46
2023-02-17 11:33:56
5 Practical Ways to Reduce Shopping Cart Abandonment Rates