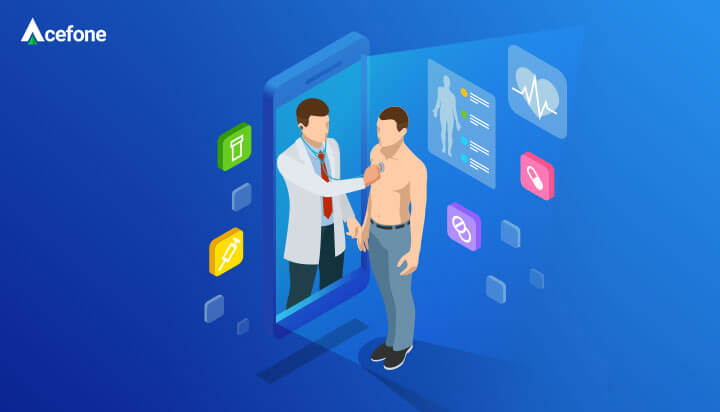 Chatbots have brought about a revolution in the customer service arena. As proven in a study by SmallBizBenius, "37% of people use a customer service bot to get a quick answer in emergencies." That's around 2 in 5 businesses, with many firms adopting it as we speak.
Chatbots are a great example of how technology has revolutionised the concept of saving time and money for businesses. They have minimised human effort by automating customer interactions across various communication channels.
Furthermore, going by MIT Technology Review's report, nearly 90% of businesses have noticed faster complaint resolution solely because of bots.
However, chatbots are not just used for making or answering customer calls. They are excellent tools for organising meetings, gathering user data, and more.
Businesses—startups or not—deploy these bots in their daily operations to avail benefits like:
Omnipresence- 
Customer service is the backbone of every successful organisation. Whether you are an international business or a local company, you can ensure 24×7 customer satisfaction when you're available on every channel with chatbots.
Customer data monitoring-
You can carefully study customer purchase history and buyer journey with every transaction, and use these insights to plan targeted marketing strategies.
Cost efficiency-
AI can handle multiple agents' tasks simultaneously; this helps reduce human resources and costs related to them.
Enhance customer relationships-
Customers feel valued when you interact with them via video. They see it as a personalised way of delivering customer service which, in turn, helps build a stronger connection.
Additionally, chatbots help minimise the workload of businesses across sectors and sizes. One of the most popular categories of bots in this field is video bots. What are videbots? How and why would businesses use them?
Let's answer all your questions:
What are videobots, and how do they work?
A videobot is a software programme designed to provide smart, personalised, and interactive customer communication with the help of artificial intelligence. It is simply a robotic video assistant that pops up when a user visits the website.
Generally, videobots are responsible for setting up this virtual interface via a video platform programmed to provide the user with accurate information and assistance through text or audio. They differ from a video API in the way that they feature a robotic assistant that responds the way a chatbot does.
So what makes a videobot so special? Why not just opt for a chatbot?
While the working and features of a videobot resemble a normal chatbot, videos elevate customer service and provide an unparalleled experience. They're designed to make the user feel as if they're in touch with an actual agent.
Such personalised interactions impact people and drive them to engage with the website and, consequently, with your brand.
While customer engagement is the biggest benefit of a videobot, the service has a lot more to offer.
What are the many utilities of videobots?
From daily market updates to customer interactions, videobots have already spread their roots into business operations. Let's learn a few more ways they can aid companies in the future.
1. Alerts for the latest news and market trends
As a business leader, you're likely to be busy with heavy workload and large call volumes, especially during peak periods. It can be tough to take time out from your schedule to check daily news, change business policies, and keep an eye on market trends.
In such cases, you can use a videobot to set daily reminders for essential tasks and stay up-to-date with the latest news or analytics necessary for implementing business strategies.
2. Better customer engagement
As discussed, good customer service forms the basis of successful business operations. Friendly and meaningful conversations are essential for this purpose. Businesses can leverage video assistance to learn more about their customers' interests and provide best-suited solutions.
With more personalisation, you can garner more consumer engagement. It also helps win customers' trust and build a long-standing relationship.
3. Offer real-time video calling assistance
You must have come across some customers who are barely available for sales calls because of their busy schedules. And then there are some who want personalised interactions to get their issues resolved.
For the latter, a telephone call just doesn't cut it. Through video-based services, customers feel more engaged and express their concerns with more clarity. This humanised way of dealing with clients and their issues in real-time makes your business reliable and establishes a better connect.
4. Live video marketing, especially to launch a new product
Promoting a new product or service through a videobot is like calling out customers at a mall to take a look. It is the most natural way of presenting products to buyers, just as a salesperson would.
An assistant with a smiling face, clear message, and pleasant tone will catch the user's attention. Consider a videobot saying, "Hey there, user! I'm your sales rep. Go ahead and see how our all-new range of lipsticks will make you fall in love. Don't forget to use our promotional discount coupon."
This draws buyers' attention to the new offers and incentivises them to shop at the store at discounted prices.
The efficiency of a video platform has already been demonstrated with the success of several video calling applications. And these applications are taking things to the next level by providing their audience with a video-based assistant.
According to a Skype blog, "This platform provides real-time voice and video streams of a Skype call that allows developers to build personal, immersive communication experiences with services and brands."
The IT-giants are combining their expertise here to enable brand marketing, virtual receptions, and sales management—all over a video-enabled robot. This takes automation to the next level with the ability to track customers' moods and detect their sentiments.
Conclusion
When a video bot interacts with a customer, it gets them thinking, "They've designed a video specially for me. This sounds interesting." With chatbots and messengers gaining popularity day by day, it is no surprise that videobots are also predicted to be major players in the future.
These smart and innovative tools engage clients, promote services, offer personalisation, and automate interactions. Other than the aforedescribed applications, videobots are designed to offer a variety of things such as giving a demo/ tour to a new user, carrying out a webinar, guiding to fill out a survey, upgrading or purchasing, etc.
Provide an excellent customer experience with Acefone's chatbot software. In case of queries and concerns, connect with us at [email protected] or call us at 0800-084-3663.
https://www.acefone.com/blog/wp-content/uploads/2020/11/drive-business-operations-with-videobots.jpg
412
720
Aashita Sharma
https://www.acefone.com/blog/images_acefone/logo.png
Aashita Sharma
2020-11-18 08:48:49
2023-03-24 11:50:56
Learn To Drive Your Business Operations With Videobots