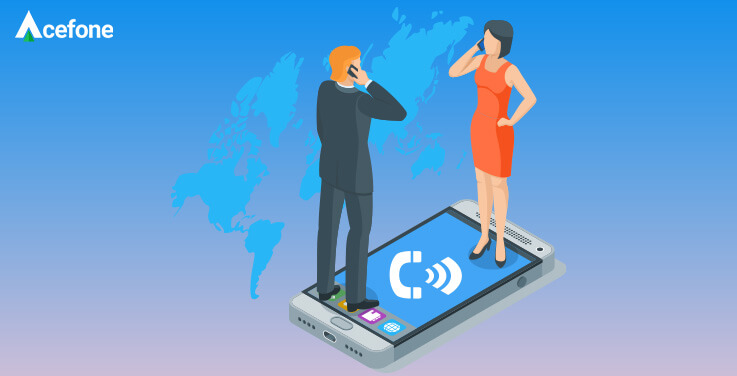 Now you can go global even from your backyard. Irrespective of your business scale, SIP trunks allow you to network like a pro. You can establish a local presence and rope in an international clientele with this simple service in place.

With a wide range of exciting benefits, SIP networks can transform your traditional phone system to something more. You can add cloud functionalities to your business phone system anytime, and thereby enjoy superior flexibility and scalability. 
The addition of a SIP service opens up a range of opportunities for SMEs to optimise business operations. 
This article will explore the benefits of SIP for your organisation and how you can use it to enhance your outreach and customer service.
1. Consolidate your communications
SIP Trunking allows you to use the same network for various types of communication, such as voice, video conferencing, and instant messaging. All of these modes are unified on a single platform through your phone system so there is no redundancy, and you don't need to spend time or money on extra services. 
By consolidating your communications with SIP trunking, every business need can be fulfilled through your hosted phone system. An online platform can be used to track and assess all operations, and your system will be truly mobile. Gone are the days of investing in many different types of software to operate your business.
2. Your phone system can grow with you
As an SME, business growth is sure to be first on your agenda. With SIP trunks, you can add as many lines as you need to your phone system through your online portal. You don't need to involve outside experts or invest in new hardware. 
Your phone system shouldn't be holding you back. SIP trunks allow you to keep your existing system while benefiting from unlimited growth at the click of a button. With the ability to hire remote staff and collaborate over the Internet, you can even scale globally.
3. Amazing features at your fingertips
A multitude of features allow you to relax and just concentrate on the important tasks, letting the technology handle all matters of efficiency. These amazing add-ons include call conferencing, voicemail-to-email, call forwarding and call flipping. Elevate your customer service and ensure you never miss a lead, even when you're out of office.
As a small business owner, you might have enough manpower to always be ready on-call. But when you upgrade to SIP, this no longer matters—you can be available on the go or route the calls to remote workers and maintain continuity at all times. Even if you miss a call, it can be forwarded to your inbox as a voicemail so you are always in the loop. 
4. Create a strong local presence
You could be based in Liverpool and still create a local presence in Birmingham with these virtual solutions. A local area code can be deployed and all the calls placed there would be directed to your central phone system. 
So customers anywhere can call you up without hesitating and be instantly connected. A local presence increases customers' trust in your brand and gives off a sense of ease due to familiarity. 
With increased opportunities, your potential for profits increases as well—all from a simple number switch. If you are looking to branch out into different regions, you could set up a local number for that region to appear higher in searches.
5. Access detailed analytics
Costs are of utmost importance, especially for budding businesses. And to assess and assign expenditure appropriately, a thorough analysis of your operations is required. SIP services give you access to a range of detailed analytics that can be used to keep costs under control. 
These analytics can be accessed directly on your phone system, so you can get a comprehensive and integrated view of the figures.  You can receive insights beyond costs as well—track agent performance, project progress, number of calls and their details, etc—from one simple login. 
6. Completely mobile communications
Saving the best for the last, the main benefit of SIP Trunking is that it frees up your staff to go where they are needed without worrying about missed leads. 
As this service is hosted on the cloud, it is easily accessible from anywhere with an Internet connection. Employees can travel far and wide and go out on client visits with their business phone system to keep them constantly in the loop.
Particularly during this COVID-19 pandemic, remote work has become a necessity rather than a choice. With SIP trunking, workers can simply connect from their homes and make calls over the Internet, thereby facilitating remote operations. 
You can use the admin portal to manage employees as efficiently as in the office—actually even better. Complete mobility couldn't be simpler. 
Conclusion
SIP trunks can be extremely beneficial for SMEs who don't want to invest in a completely new phone system but still want to enjoy the benefits of VoIP. No matter your current standing, you can plan and create a lasting brand image with SIP benefits at hand. 
With unlimited potential for business growth, you can expand into completely new markets at minimal costs and brave new adventures.
To find out more about SIP trunking for your small business, call our team of experts at 0800-084-3663 now or send an email to [email protected].

Olivia is an outgoing person who enjoys writing, is an SEO enthusiast, and often interacts with others in intellectual conversations. She enjoys listening to music in her free time. Connect with her on Linkedin
https://www.acefone.com/blog/wp-content/uploads/2020/10/sip-trunking-shortcut-to-successful-sme.jpg
376
737
Olivia Trott
https://www.acefone.com/blog/images_acefone/logo.png
Olivia Trott
2020-10-21 11:15:43
2023-01-23 06:49:06
Why SIP Trunking is the Shortcut to a Successful SME