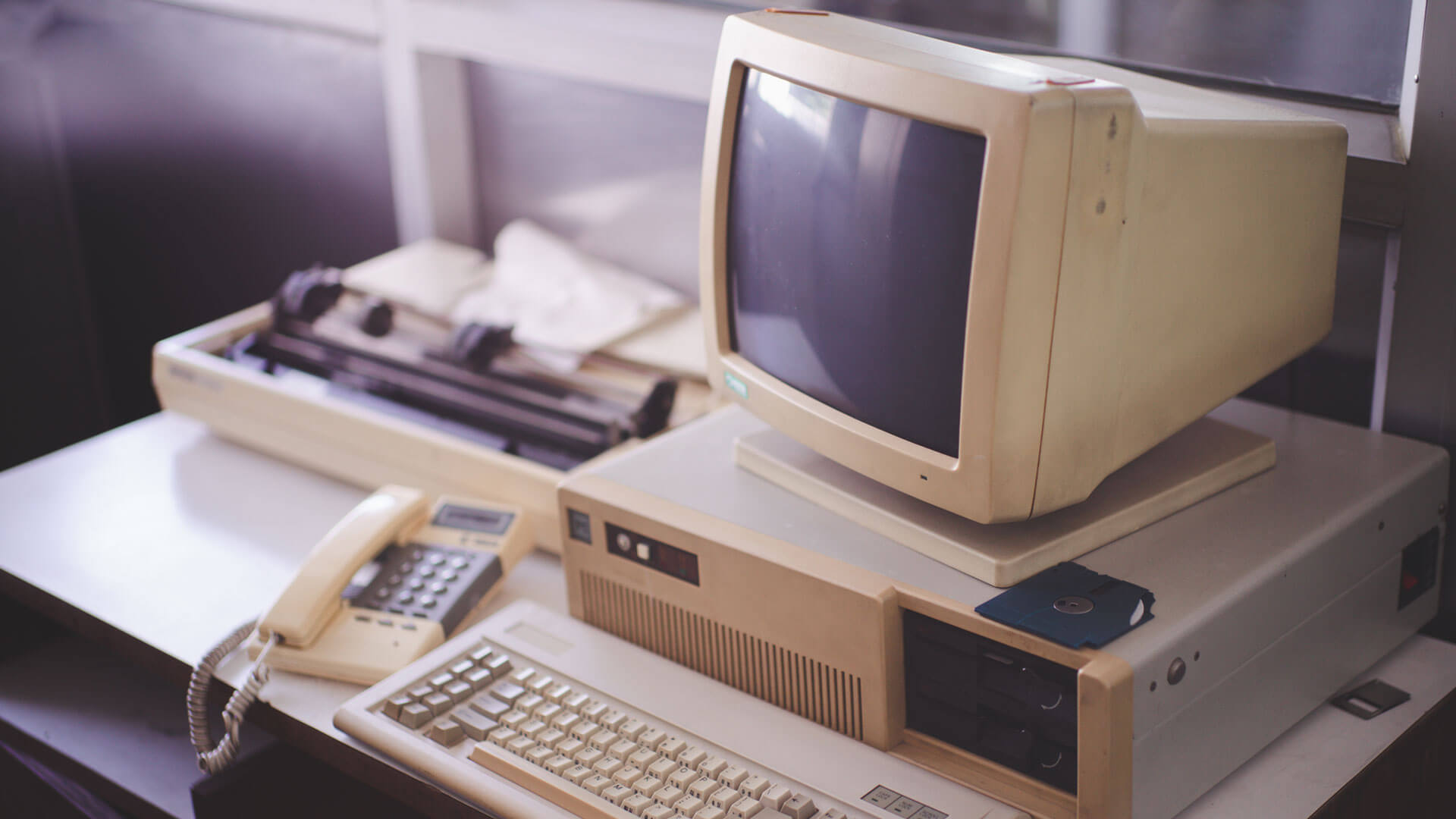 A telephony system is a fuel that runs every contact centre. It helps your representatives connect with your target audience efficiently and vice versa. However, you should note that having just any telephone system will not serve the purpose.
The evolution of technology in PBX systems has resulted in numerous state-of-the-art capabilities. Incorporating one that fulfils all your business needs is extremely important. For example, if you have a distributed workforce, opting for a cloud-based PBX would be a good idea.
However, some businesses refrain from making the shift due to fear of change or lack of funds to invest in a new telephony system. You should note that though incorporating a high-end system involves funds, continuing with a system that does not serve your purpose will end up increasing your expenditures in the long run. You'll need to look for individual solutions for every particular requirement.
For example, if a traditional telephony system does not support inter-department collaboration, but your processes need them, you'll have to purchase separate software for them. Instead, if you invest in an updated telephony system, it will take charge of all your communication requirements at once.
Having said that, we have consolidated 10 reasons why traditional telephony systems are obsolete in 2021. Check them out right away!
1. Higher cost
Traditional telephony systems are found to be more expensive than new-gen systems. This is because they require separate PBX equipment that is installed in-house. Again, this system needs special hardware and wiring that adds up to your expenditure.
Furthermore, it involves installation fees, continuous system updates and maintenance. As these activities are conducted periodically, you need to hire a dedicated team for the same. You end up spending large amounts there, as well as for system optimisation.
2. Inaccessibility
Remote work has become the new normal in 2021. Traditional telephony systems depend highly on wired network connections and cannot function outside the proximity of the network location. This means your employees are bound to the office and can't resume work at home or on the go. This especially affects businesses with distributed workforces.
With organisations increasingly focusing more on freeing resources from location-based restrictions, telephony systems with little or no inclination towards this aspect will not score in 2021.
3. Limited functionality
Inter-branch calls, single network, long-distance calling, WiFi phones, unified communications, IP faxing, mobile faxing, call recording, remote maintenance. These are just a few of the several features that are expected from a modern communication suite. A traditional telephony system fails to meet these basic expectations. In fact, it precariously lags behind competitive technology.
Besides not being able to support a variety of features, traditional telephony systems also fall behind changing trends of the marketplace and consumer demands. A major reason for this is their lack of universal compatibility. Yet another drawback of traditional PBX systems is that they do not function with the existing broadband. Rather, they require a dedicated connection which costs the company extra bucks.
4. No backup
It is important for organisations to implement a high-end backup system in case of a crisis or data loss. This ensures uninterrupted services even if an unexpected disaster occurs. Traditional telephony systems do not offer a provision for data backup. If a hardware failure occurs, the technical staff will necessarily have to intervene to fix things.
Moreover, you can lose important data in a flash since you cannot auto-save files on a secure cloud server. This can leave your employees without systems to work on for prolonged periods. Traditional systems are completely dependent on hardware placed in-house. In the event of any failure, the entire organisation will come to a standstill.
5. Outdated hardware and technology
Phone systems keep updating with time and it is important that you stay on par with them. Traditional telephony systems come with outdated hardware and technology and remain stagnant. You need to employ specialists to keep them running smoothly.
However, another problem arises there—it may be difficult to find technicians who work on outdated technologies. This also causes concerns about data security as outdated systems are more prone to security threats. These factors leave traditional telephony systems the least preferred by modern businesses.
6. Limited capacity
As your company grows, so should your communication model. Traditional communication systems refuse to extend and usually demand new equipment. They come with limited capacity and cannot be used as a unified platform for communication across the company. This incapability results in companies moving onto high-end telephony systems and dissolving their legacy systems.
7. No room to scale up
You will need to add features to your telephony systems over time. For example, in 2020, several companies added video conferencing capabilities to their system—something that was overlooked earlier. Furthermore, they may consider integrating a few of their internal departments for improved functionality. This ability to scale up does not exist in traditional communication systems.
Again, if there is a sudden increase in infrastructure and you need extra data infrastructure space, legacy systems are not equipped to accommodate these specific requirements. Instead, they will need fresh equipment and connections to serve the purpose. This results in higher expenditure while reflecting the system's incapability.
8. Lack of sufficient data
Communication systems play an important role in gauging organisational performance. They help in continuous monitoring and tracking activities in companies. For example, call recording capabilities help track calls to measure agent performance. Having an account of call logs helps estimate the inflow of calls. This data further results in obtaining intuitive insights about the overall functioning of the firm. These capabilities are absent in legacy systems.
They do not support reporting capabilities which is a huge drawback. Organisations cannot afford to function on estimated results and need comprehensive data to support their performances. Traditional communication systems fail to do so.
9. Inflexibility
Traditional telephony systems are not universally flexible when it comes to aspects of configuration, installation, and maintenance. They demand additional expenses for every add-on. Ultimately, a wired PBX is a less viable solution as the expenditure that goes into setting up the equipment, hardware, system upgrades, and regular maintenance is huge.
For example, it will not accept updates and every improvement will need the intervention of an expert. This will involve additional charges. Again, these traditional systems are not user-friendly. Every change that is made in its functionality will result in changes in its navigation and method of use. This creates a dependency on the technical engineer.
10. Complicated system
An ideal communication system should facilitate centralised access not just to the users but also for functional intervention. For example, if there is a glitch found in the working of the system, the concerned IT team should be able to fix things from anywhere. The functioning of the system should not be restricted to a particular location. Legacy systems are hugely dependent on location-based equipment.
Centralised hardware equipment is installed in the location of the company. Different functions including routing are then carried out through this. If anything goes wrong with this piece of hardware, the complete functioning of the system comes to a standstill. Again, the wiring and connections involved in traditional systems are complicated and require the help of a qualified technician—even if there is a minor concern with the equipment.
Wrap up
Communication systems are evolving with time and organisations are keen to make the best use of them. This transformation may result in leaving behind several legacy systems. The above-mentioned points throw light on a few major concerns that will leave behind traditional communication systems in 2021.
You, too, can join the digital revolution and benefit from a cloud-based communication suite. Reach out to us at 0800-084-3663 or [email protected] anytime, and a dedicated expert will be with you right away.

Acefone provides a broad range of cloud communication services to businesses of all sizes, which includes Hosted Phone Systems, Free Phone Numbers, and Cloud Contact Center Solutions. Being the UK's leading provider of VoIP service provider, we always strive to provide excellent customer service and high-quality custom solutions to our customers.
https://www.acefone.com/blog/wp-content/uploads/2021/03/10-Reasons-Why-Traditional-Telephony-System-Are-Obsolete-in-2021.jpg
1080
1920
Acefone Editor
https://www.acefone.com/blog/images_acefone/logo.png
Acefone Editor
2021-03-01 05:17:30
2023-03-21 09:43:36
10 Reasons Why Traditional Telephony System Are Obsolete in 2021