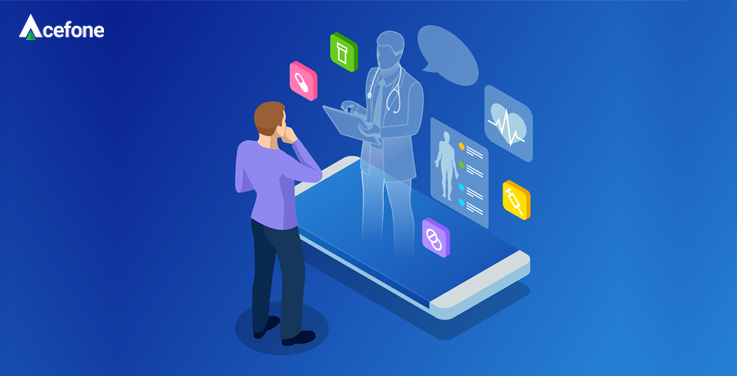 Communication is a significant part of a business, and businesses dealing with clients are quite familiar with the benefits that a hosted phone provides. However, certain industries are unfamiliar with the capabilities of a cloud-hosted phone. One such sector is the healthcare industry.
The healthcare industry is a critical industry where each second matters, a communication system which is fast and reliable is what it needs. Let us take a look at the changes that a hosted phone brings to the healthcare industry.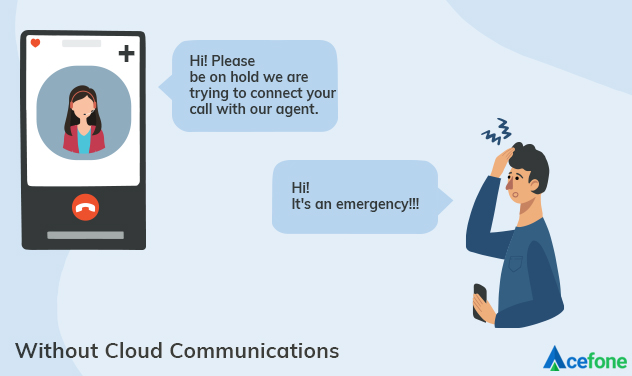 1. Reduced Cost
Hosted phone systems are affordable and offer advanced features compared to a traditional phone. These cloud-based phones use Voice over Internet Protocol (VoIP) for communication.
They are hardware-free and do not require complex cabling. Cloud-hosted phones are highly scalable and grow with your organisation. Adding or removing phone lines is very easy as it is managed online. They are very easy to install and do not require a technician for its installation.
The owner can easily install them by following the simple instructions. Since hosted phones are hosted by a third party, they take care of its maintenance, installation, and technological upgrades without charging. The monthly fee is inclusive of the maintenance and service charges.
2. Seamless Communication
Hosted phone delivers strong and continuous communication so that hospital employees can stay connected with the patients regardless of where they are.
Cloud phones offer advanced features like call conferencing, IVR, and voicemail to email for communication. These features are extremely beneficial like an IVR can be used to provide information related to appointments and report status without human intervention.
Hosted phones ensure that communication continues irrespective of the geographic location. Doctors and nurses are always on the move, but with a cloud phone, they can take calls from anywhere. All they have to do is transfer their calls from their hosted phone to their personal devices.
3. Enhanced Security
Data security is a concern for any industry; in the healthcare industry, hospitals are responsible for keeping the patient records and hospital's database safe and secured from unauthorised people and hackers. VoIP technology includes various security measures like 2-step authentication, data encryption, and other security measures to keep the data safe.
Patient data is personal as it includes sensitive information such as medical history and laboratory tests; hence needs to be protected from the data breach. It is always recommended to take security measures beforehand; it can be done with regular monitoring.
Also, the security of your business communication is in the hands of your service provider; thus, it is crucial to select the right provider who uses updated technology and various security algorithms.
4. Improved Productivity
Healthcare industry is a busy industry with a huge customer base; thus, technologies that can save time and make tedious tasks easier to enhance the productivity of workers.  Hosted phone is one such solution that can save time and make agent's work easier.
The Interactive Voice Response (IVR) feature can give information about appointment availability and laboratory results without the need for human interaction.  It saves the patient's time as they get instant solution for their query.
An IVR is integrated with Automatic Call Distribution (ACD), which is responsible for connecting patients with the most appropriate agent. The IVR is capable of performing many tasks such as call prioritisation, creating personalised messages, and collecting patient's information.
These advanced features perform multiple functions that help in improving the productivity of the organisation.
Before the cloud, doctors had to email or fax the reports which consumed time.
With the introduction of cloud technology, multiple doctors can now share files online at the same time and can view patient reports in just a click.
Teams can collaborate and share data easily over a hosted phone, increasing team productivity, and saving costs.
The healthcare industry includes a huge amount of data, and the data is used for research to spot diseases and emerging bacteria. Thus, the humungous patient records are stored and managed for research purposes.
Another advantage of cloud communication is data storage. With hosted phone systems, you get the callers database of incoming, outgoing, and missed calls. With this data, you can follow-up on the missed calls ensuring that no query is left unattended.
6. Better Patient Experience
Patient Experience becomes smooth and seamless when healthcare services provide quality assistance and care. VoIP offers a high-quality voice for smooth communication because it is essential for healthcare services during emergencies.
Custom message service that reminds and inform patients about their appointments and reports help improve patient experience. Hospitals deal with a high volume of incoming calls daily. VoIP ensures that no call is left unanswered as it could be an emergency call.

Conclusion
The purpose of healthcare service is patient care; hence, a phone system that can handle a high volume of important calls efficiently is required. Healthcare industries can achieve that by moving to cloud technology and enjoy some of the benefits like high-quality voice experience and can manage or share patient data conveniently.
Remote areas can also take advantage of VoIP based phones by getting assistance from the doctors across the world over a video call. Thus, the healthcare industry cannot ignore the importance of having a streamlined communication, whether with the patients or within the hospital.
Switching to hosted phones from the current phone system will reduce not only the long-term operational costs but will help improve the patient experience.

Swastika Dhakal is working with the Digital Marketing team at Acefone. She is interested in technology and likes to write on it. She loves to explore historical places, as well.
https://www.acefone.com/blog/wp-content/uploads/2020/01/hosted-phone-system-benefiting-healthcare-industry.jpg
376
737
Swastika Dhakal
https://www.acefone.com/blog/images_acefone/logo.png
Swastika Dhakal
2020-01-22 07:10:16
2023-01-20 08:46:37
How Hosted Phone System Is Changing The Healthcare Industry