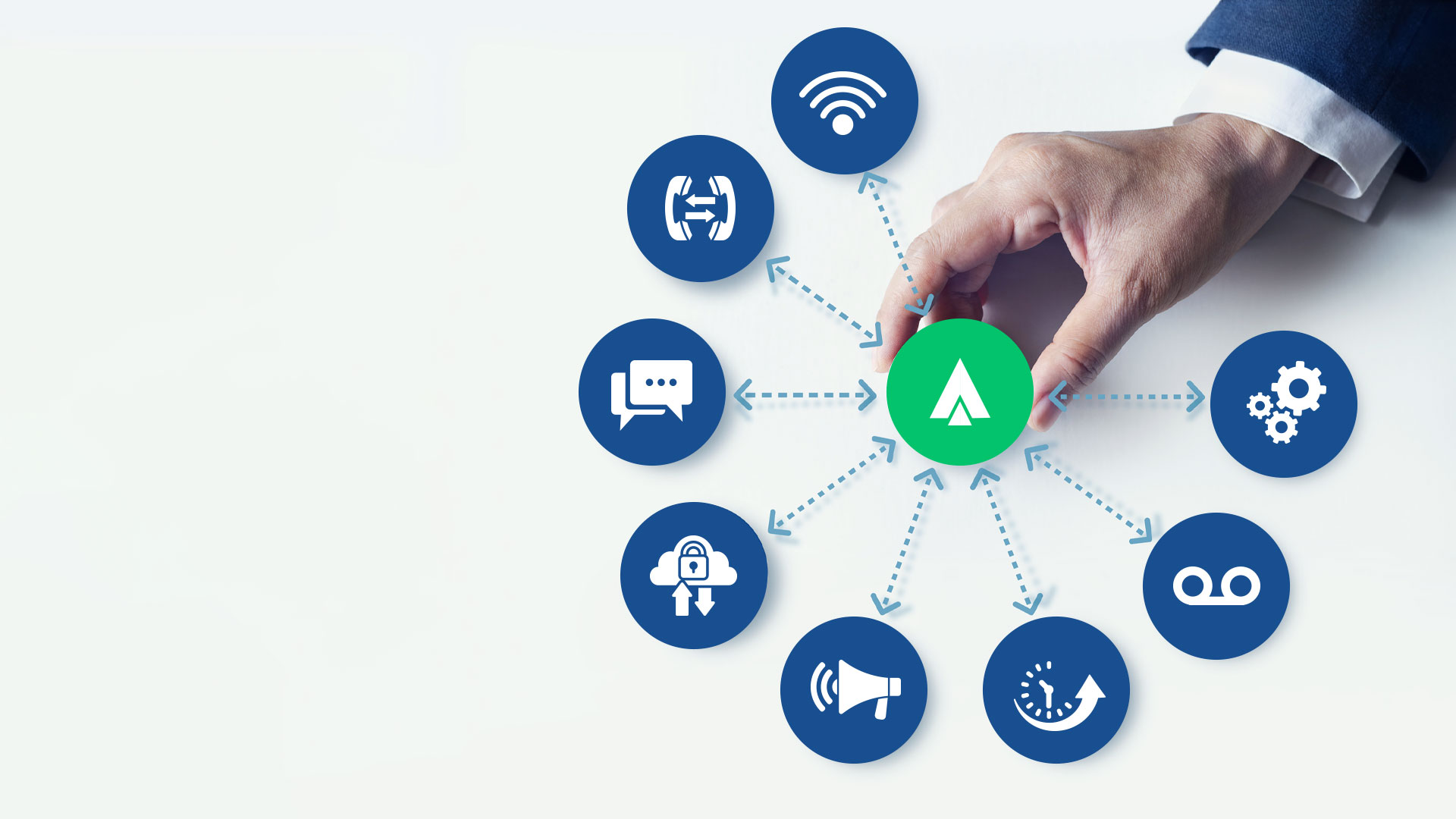 Has this ever happened to you? 
After battling hours to install a new product, you turn to the customer helpline to seek advice. You explain your entire ordeal to one representative, then they put you on hold while they transfer your call to a specific department.

Once again, you are greeted with the words, "Yes, How can I help you today?" and now you are filled with a sudden rage having to describe your issue, all over again. 
If this has ever happened to you, you are not alone. According to a report by Accenture, 89% of customers get frustrated while repeating their product-related grievances to different customer service representatives.
The solution—omnichannel communications
Omnichannel solutions are built keeping in mind a seamless user experience. All communication channels of the company—call, texts, emails, social media—are interlinked. This provides agents with the ability to switch between channels without the need to start a new session or conversation with each different device. 
Often companies confuse the terms multichannel and omnichannel. Simply offering different communication channels does not describe an omnichannel approach.

In multichannel solutions, the communications are fixed in verticals, i.e., one vertical (email) will not necessarily be aware of conversations on another vertical (calls). Whereas, in an omnichannel setup, all channels communicate with each other and are aware of updates made on other channels. 
Why omnichannel?
In this digital era, customers aren't present simply in one space. They can be found on multiple devices—phones, laptops, computers, etc. And while on these devices, they can be browsing on Facebook, Instagram, replying to e-mails or talking over phone calls. The fact of the matter is that old ways of managing customers are just that—old! 
In this new era, companies have understood the power of omnichannel communications. 
How to succeed with omnichannel solutions
Brands across the world have understood the benefits of using omnichannel strategies to smoothen their customer journey. The consistency of maintaining a similar brand message across different touchpoints improves brand recall, betters customer service, and increases customer loyalty.  
Read on about how these famous brands switched from multichannel to omnichannel to provide a seamless experience to their customers. 
1. Starbucks

 
Picture this as your morning. As you wake up, a bakery sends an alert of their breakfast options on your phone. When you're getting ready, you browse through their catalogue and pre-select your meal options. On your way to work, you stop by the bakery, pick up your ready order, pay using your phone and walk out, in a matter of minutes. 
This is what Starbucks has done for its customers. They have leveraged technology to create a seamless environment for their customers. While they were able to add new customers by introducing 'Mobile & Go', they also created a new channel of service and payment which now accounts for a quarter of their orders.
Thus, even if you are a small restaurant, investing in streamlining communication processes can assure you a major boost in revenues. 
2. The Walt Disney Co.
Disney is the master of magical experiences. If you ask a child where Disney offices are headquartered, most of them would shout in excitement, "Well, the Disney Castle, of course!" This is because all their communications invoke a sense of fantasy. 
A similar aura is carried to their customer service and experience as well. With their 'Disney Experience' tool, the company provides its customers with a one-stop destination for all their Disney needs. From booking rides to hotel rooms and shows—all can be done with just one app, that is available on both desktops and phones.
Additionally, all of this data is seamlessly transferred onto the customer's 'magic wrist bands' when they visit, letting them decide their plans in the morning and then sail through the day easily. 
3. Target x Pinterest
This is a story of how a retail giant leveraged the technology of a social media platform to enhance its customer experience.

Target used 'Pinterest Lens' allowing customers to find items from real life in the target store. The process was simple, they asked customers to click photos of products they found walking around, and then the Target app would hit a notification if the product was available in their stores. 
While a partnership with Pinterest is not possible if you are a small business, you can use their methods. For example, update your Instagram pages with products and link them to your website. This will improve your customer journey to a clear sale, without jumping platforms. 
4. Orvis
The sports retailer used the power of omnichannel communications to streamline their customer service to their target audience of 50 years+ users. They understood that while these customers were not technologically savvy, they had the urge to understand these tools. So, they equipped their in-store employees with tablets and pre-installed CRM tools. This allowed customers to order products that were even out of stock. Their purchases, both online and offline were managed through this CRM tool. 
This campaign provided ease for customers to place orders and got the in-store customers to browse for products on their website. If any problem arose, a customer service expert was readily available, both in-store or on call. 
Final Thoughts
Omnichannel solutions improve customer journey all the way to the point of sale. With a unified communication strategy, users find ease in reaching out to the customer service agents in hopes of a better resolution. 
All in all, omnichannel solutions: 
Involve interlinking all touchpoints to provide seamless communication

Reaches customers where they are 

Improves customer service experience 
If your business wants to know more about the power of omnichannel solutions, or how you can benefit from integrating this into your business offerings, reach out to us at 0800-084-3663 and our agents will help you with all your queries. 

Karan is a communications graduate with a passion for film and writing and is on an indefinite journey to search for and capture stories from around the world. He is currently exploring the world of content marketing to bring to life the products and services we use every day. Connect with him on Linkedin
https://www.acefone.com/blog/wp-content/uploads/2021/06/Learn-From-The-Best-See-How-These-Brands-Successfully-Implemented-Omnichannel-Solutions.jpg
1080
1920
Karan Beniwal
https://www.acefone.com/blog/images_acefone/logo.png
Karan Beniwal
2021-06-16 08:37:31
2023-03-21 08:07:56
Learn From The Best: See How These Brands Successfully Implemented Omnichannel Solutions