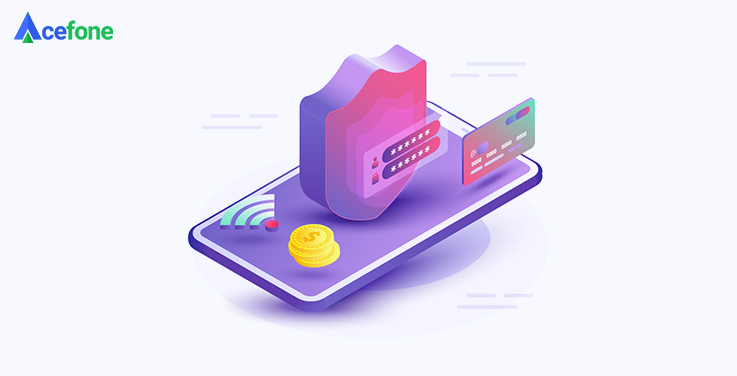 When choosing a hosted phone provider, there are plenty of elements you should be considering; does the phone system have the right features your business needs?
Is it scalable so it can grow with your business? You may be focused more on the features which are an important part of your choice, but it is important to consider service availability and security when choosing a hosted phone provider as these elements are key to your phone system working smoothly.
In this article, we are looking at why service availability is so important and why you should consider this and security before you make a decision on which hosted phone provider to choose.
Service Availability For Your Hosted Phone System
Service availability is a key factor when choosing a hosted phone provider, without it your new hosted phone simply will not function correctly, no matter how feature-rich it may be.
A provider with poor service availability will only give you problems further down the line when you can not access your phone lines – this could cause a business to grind to a halt. 
With poor service availability, you could experience outages that render your phone unusable.
These outages cost your business money, particularly if you work in telesales or rely on being able to capture leads coming from your phone lines.
This also means staff productivity can be impacted as they will not be able to work efficiently during these outages.
Your hosted phone provider should be able to show you a robust backup plan if any of their systems fail, they should be able to explain exactly how they can get your business phones back up and running – and if they can not do this, then it is time to search for a different provider.
Additionally, hosted phone providers should be able to give some kind of guarantee on service uptime, this is an important question to ask your provider as you do not want lots of inconvenient outages. 
At Acefone, we guarantee 99.99% uptime.
This means that our hosted phone systems are built to withstand disasters and we can protect your customer data and valuable business information should anything happen to your as it is stored securely elsewhere and should something happen to your business then Acefone can get you back up and running quickly.
With Acefone's hosted phone systems you can work from anywhere you have an internet connection, so we are able to get you back up and running quickly on any compatible device – so you will not miss a lead or miss out on any custom due to service availability with Acefone.
Choose A Secure Hosted Phone System
In your business' line of work, you may deal with sensitive data so it is important that your phone system complies with security regulations – particularly if you work in regulated industries such as financial services or insurance.
The first stages of your conversations with providers should cover their security protocols and how they comply with any regulatory requirements relevant to your industry or business.
Today, people are more conscious about where their data is being stored and how it is being protected so it is of utmost importance that you can assure your customers that their data is safe with your company.
Also, as GDPR regulations have become more stringent it is more important than ever to protect your data at all costs; or you could face some large fines if you do not follow the rules.
At Acefone, all of our hosted phone systems meet the highest safety standards to ensure your data is protected as much as it possibly can be.
We store data securely in the cloud, adhering to PIC, FCC, GDPR, and CPNI and your data is stored in different locations, adding an extra layer of protection for your data.
Also, Acefone provides protection against any potential threats to your business (from cyber attackers and more) to ensure that you are fully protected and your data is safe from attackers.
This increases the levels of trust between you and your clients and this trust can only come from significantly investing in your security.
If you are serious about protecting your business' data and its reputation, then you should ask potential hosted phone providers what security procedures they have in place to protect you and your customers before you proceed with any installation. 
It is very important that you thoroughly research your hosted phone provider, and that you know all about their security and service availability before signing any contracts.
You should have complete faith in their ability to keep your data secure and should be fully informed about the procedures in place to keep your phone system connected.
These are two fundamental elements of your communication systems and so should be the first things considered when looking for a hosted phone provider.
If you would like to find out more about Acefone's hosted phone systems and how they can work for your business to keep your data secure and ensure you never miss a lead, call us today on 0800-084-3663 and speak to our expert team.

Acefone provides a broad range of cloud communication services to businesses of all sizes, which includes Hosted Phone Systems, Free Phone Numbers, and Cloud Contact Center Solutions. Being the UK's leading provider of VoIP service provider, we always strive to provide excellent customer service and high-quality custom solutions to our customers.
https://www.acefone.com/blog/wp-content/uploads/2020/06/service-availability-and-security-are-important-in-your-hosted-phone-provider.jpg
376
737
Acefone Editor
https://www.acefone.com/blog/images_acefone/logo.png
Acefone Editor
2020-06-09 15:30:39
2023-01-20 11:34:35
How Important Is Service Availability And Security When Choosing A Hosted Phone Provider