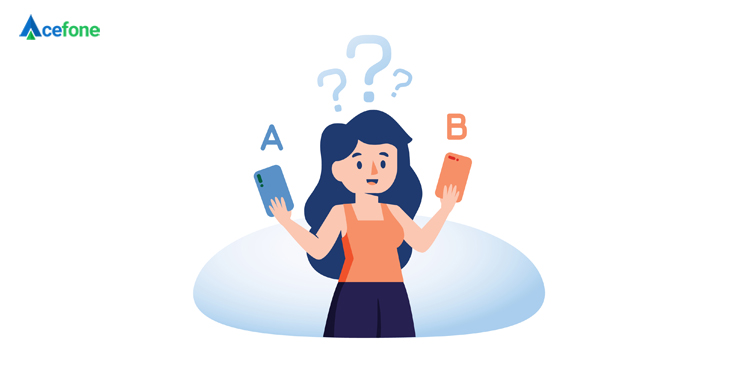 At Acefone, we encourage our customers who are considering investing in a hosted phone system for their business to compare phone systems and see what is out there on the market.
If you are thinking about doing a comparison but are not sure what you should be looking out for, we've put together a handy guide on what to look for when comparing and why it is important to consider.
Pricing Of A Hosted Phone System
Arguably the most important element of any investment for a business is the price. If the price point is too high, you will not be able to afford the upkeep or installation of the phone system; too low and it may not be robust enough to handle the volume of calls your business receives.
Recommended Reading: Is Pricing Important When Buying Cloud Telephony System?
You should carefully consider the price of not just the phone system itself, but if there are charges for installation, maintenance and whether there are features of the phone system which are not included in the price.
This way, you will not be unpleasantly surprised by extra charges. Finally, carefully consider the price of the calls themselves; if you make a lot of outgoing calls it is important to note whether high call costs will eat into your profits – hosted phone systems do make calls a lot cheaper than a traditional phone system, but you should still do your research and not just assume you are getting the best deal.
Features Of The Cloud Phone System
If you are changing from a traditional phone system to a hosted phone system, you are tired of a restrictive telephone system and are looking for something which can do much more than your existing system.
So, you should definitely take a good look through all of the features offered by your provider. A hosted phone system should be designed around you and your business' needs, only including features which are relevant to you; so make sure the package the provider puts together does not include anything you would never use.
Features such as IVR to help direct your customers to different departments of your business can enhance your professionalism, but if you work alone, you may be better with a virtual assistant to take messages when you are out on jobs or with clients.
With a hosted business phone system from Acefone, you are free to add and remove lines as you need to, customise your business number to suit your needs, manage your phone system online, forward voicemails to email and much more. You are free to choose which extra features you need for your business, so you will never be surprised with additional charges with our bespoke and flexible plans.
Managing Your Phone System
You should be in control of your business' phone system at all times, so you should carefully consider the ways in which your provider gives you this control.
We believe you should have easy access to all the information you need about your phone system from call costs to agent performance. It is important to know exactly where your money is going and how to improve, so you get even more from your system.
You should check what your provider can give you to monitor analytics, for example, Acefone gives you access to an easy to use online portal where you have easy access to all the information you could need about your phone system.
You can monitor agent performance, review call recordings for training purposes, add and remove lines from your phone system and keep an eye on how much you have spent on calls at any time.
All of this gives you the power to make your phone system your own and ensure it is working for you; if you are not happy with anything and want to try and improve something or make more use of a feature, you should be able to discuss this at any time with your provider. So, ensure before buying that your provider is able to provide support.
Support From Your Hosted Phone Provider
If you are making the switch from a traditional phone system, chances are you might not know too much about the running of a hosted phone system and in the beginning, you might need some support from your provider to get everything up and running and to make sure you are making the most of your new phone system.
So, it is important to check whether the provider has support available and when this support is available. Your provider might be based overseas, so 24-hour support is crucial to make sure they are always going to be there when you need them.
Before purchasing, this question is crucial too – are the agents experts in their field? The provider should be able to answer all of your questions about hosted phone systems to put your mind at rest from any concerns. If they cannot do this or are unavailable at key times for your business, it might be better to consider a provider who is available 24 hours a day, 7 days a week!
Overall, you should consider both the features and suitability of the hosted phone system itself and think about whether it works for your business, plus the suitability and working relationship between your business and the hosted phone provider.
A good provider is a key to ensuring that everything works smoothly and that you are getting the best possible return on your investment. If you'd like to find out more about investing in a hosted phone system, call our expert team on 0800-084-3663.

Acefone provides a broad range of cloud communication services to businesses of all sizes, which includes Hosted Phone Systems, Free Phone Numbers, and Cloud Contact Center Solutions. Being the UK's leading provider of VoIP service provider, we always strive to provide excellent customer service and high-quality custom solutions to our customers.
https://www.acefone.com/blog/wp-content/uploads/2020/01/choose-and-compare-hosted-phone-providers.jpg
376
737
Acefone Editor
https://www.acefone.com/blog/images_acefone/logo.png
Acefone Editor
2020-01-23 07:05:47
2023-01-23 06:50:00
Consider Migrating To Hosted Phone System? 4 Things You Should Ask Your Provider