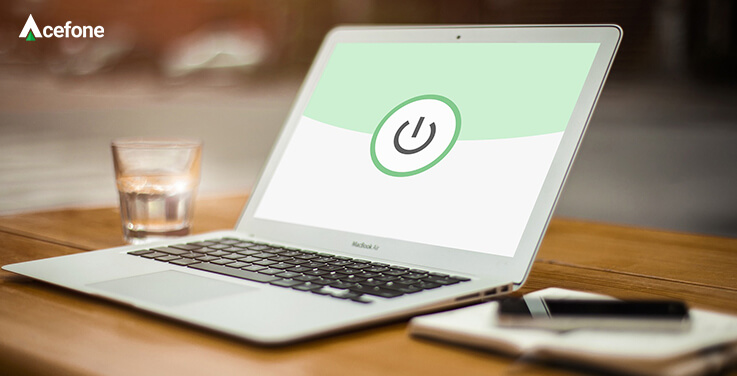 The year 2020 has undergone dramatic changes in the way businesses and teams function. One of the many is the increase in the adoption of a remote working ecosystem.
Though not all organisations can successfully operate in a remote environment, in the present reality, a distributed and virtual work set-up is necessary.
One often wonders how different is this remote environment from the regular workforce? Are there any specific challenges that organisations encounter?
We may have worked in a regular office space with fixed working hours that demands a consistent check-in and check-out routine. But, without being physically available in an office environment, it may become difficult for you to ensure that your team is performing well.
However, in the discovery of better alternatives, evolving needs results to prove its mettle.
According to populus survey report, remote work makes staff happier, with 55 percent of commuters in the UK reporting increased stress levels due to their daily travel.
Here, we have listed a few important techniques organisations can utilise to improve team performance in a remote working environment: 
1. Proactively Communicate and Set Realistic Goals
You should understand that your employees are new to a work-from-home set-up, just as you are. Clear communication is needed for any success in this virtual environment. Before you begin to measure performances, you should effectively communicate your expectations to the team.
Make sure that every team member is in the loop. Conduct virtual one-on-one meetings. Take charge of bottlenecks at earlier stages. For example, if you feel that some of your team members are not showing up during meetings or aren't responding to repeated calls, try to reach out to the person and understand if they need help. 
Establish availability, collaborate on the different expectations from the team, be clear about the code of conduct, and provide regular insights about deadlines to eliminate confusion. 
Tracking these parameters will help you better understand your team's performance and of the business on the whole.
2. Incorporate the Right Kind of Collaboration 
Sometimes, it isn't enough to communicate just over calls and messaging apps. To derive intuitive insights about the working of your team, you should select the right type of remote working tools. These tools, after all, provide interactive performance analytics.
This way, you can address various organisational needs like assessing project management, web and video conferencing, task scheduling, automation of different business workflows, along with team collaboration and prototyping. 
Furthermore, this state-of-the-art software also provides insights like the average amount of time spent on important tasks. All these metrics will help you measure the performance of your team and focus on collective team actions to drive better growth. 
Again, having the right type of collaboration tool in place will help you obtain enterprise-wide information about current collaboration patterns and if they are effectively helping in meeting organisational targets. Such software also offers a peek into important working trends and their role in supporting the organisation in addressing complicated challenges.
3. Ensure Motivation and Accountability
As managers of a remote working team, it is important that you continuously motivate your members. The sudden shift to a remote working set-up may have them off track with several unanswered questions and concerns. 
Be available to empathise and understand their concerns. Create virtual venues for a team meet-up. Encourage team collaboration and let employees have casual chats and interactions at regular intervals.
Again, do not overlook the need to appreciate accountability within the team. Feel free to reward a team member for their accomplishments. When employees are individually recognised for their tasks, they feel involved and noticed. 
This will motivate them to contribute more. They will feel safe that their efforts are not going unnoticed just because they are working in a remote environment. 
An effective feedback system in place will help you understand glitches in operations or general difficulties faced by your team. Your team members work in the frontline and they are the first to identify any kind of issues with business workflows. 
Working closely with them will help you comprehend business concerns at an earlier stage and rectify them as required. This approach will improve your business and team performance from the get-go.
4. Establish Trust
How does building trust with team members help in improving their performance?
When your team trusts you about critical aspects of business operations, it makes it easier for them to open up about important points that may impact their work. 
Building trust will help your team to share their genuine feedback, experiences, and solutions for complicated problems that are affecting them. They will feel motivated to take charge of critical business scenarios and work for the company's progress.
Managers should be transparent about expectations and communicate that goals have been set while considering the interests of the employees. They should conduct video calls, interactive virtual meetings, brainstorming sessions to motivate ideas, and one-to-one sessions whenever required. 
You should showcase your trust in your team about measuring the productivity of knowledge work. This will encourage them to work harder, complete their tasks on time, thereby contributing to better performance.
5. Encourage Self-Evaluation
Individual perspective matters a lot for your team members. Especially, when it comes to a virtual set-up, your team may feel ignored in several instances. You may ask them to self-evaluate critical milestones achieved to make them feel involved. 
This approach has dual advantages. It helps you understand what your team feels about the growth of the organisation and also offers an idea about how the team has individually participated in every task. 
Allowing your team to self-evaluate will give you a holistic view of the entire team. You will be able to compare and evaluate employee engagement levels and also work on specific improvisations wherever required.
Parting Words
Helping employees to stay comfortable at work and its impact on team performances are interdependent. Though the current scenario demands organisations to focus more on employee safety and health, individual and team performance cannot be compromised.
Hopefully, the above-mentioned points will help you understand a few considerations that will help improve the growth of your team—and thereby, your business—in a remote set-up.
Acefone can greatly improve your team's performance while working remotely. Contact our sales team on 0800-084-3663 to find out how.

Acefone provides a broad range of cloud communication services to businesses of all sizes, which includes Hosted Phone Systems, Free Phone Numbers, and Cloud Contact Center Solutions. Being the UK's leading provider of VoIP service provider, we always strive to provide excellent customer service and high-quality custom solutions to our customers.
https://www.acefone.com/blog/wp-content/uploads/2020/09/improve-team-performance-when-working-remotely.jpg
376
737
Acefone Editor
https://www.acefone.com/blog/images_acefone/logo.png
Acefone Editor
2020-09-16 11:10:30
2020-09-24 10:44:17
How To Improve Team Performance When Working Remotely?