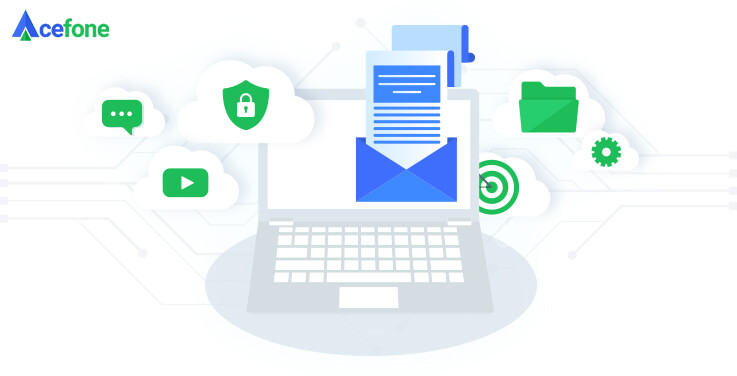 For every organisation, the HR department is like the heart of the business.  Undoubtedly, the human resources sector is an integral part of companies. 
This particular department impacts the minutest aspect of businesses. From managing people, hiring and onboarding employees to employee exit processes. Needless to say, HR plays a cardinal role in the seamless functioning of business processes.
Despite its significance, HR departments are not fully modernised or equipped with smart tools to automate processes. 
They are usually provided with a portal that demands manual entry of employee information. This system is, of course, highly prone to errors. Moreover, these portals do not support centralised access and nurture the habit of working in silos. 
So, how can companies overcome these challenges and make it easy for the HR department to function?
Undoubtedly, cloud tools are the lifeboat for businesses aiming to offer centralised access to data and automating business processes. They break through silos and motivate an independent work culture. 
Let us see in detail how HR departments can't do without cloud tools.
1. Streamlines recruitment processes
One major role of the HR department is hiring and onboarding employees. This involves tedious processes like shortlisting resumes, contacting candidates, registering their responses, and sending interview invites and many more. 
Previously, these processes were carried out manually. However, by adopting cloud-based processes, employee hiring and onboarding can be fully automated. Data can be fed into a centralised cloud-based system from anywhere across the globe. 
Furthermore, this system allows simultaneous access by multiple people which means several people can work on the same document remotely. This ability to access business-critical information boosts productivity for the HR department especially in times like the ongoing pandemic where we are forced to work remotely.
2. Helps in training, learning, and development of employees
Implementation of TLD (training, learning, and development) has become a prerequisite for the growth and development of employees. In the current competitive scenario, individual training methods have become a passe. Instead, cloud-based HR systems include training material to equip employees with the knowledge about latest technological skills.
This way your employees can simply log into a centralised cloud-based system and access video presentations, audio files, VR videos, recorded sessions, and other training material.
This particular approach of maintaining a centralised repository of training materials has several advantages.
It drastically cuts costs that go into individual employee training and all you need to do is ensure that all employees participate in the training. With cloud-based systems, your employees have unlimited access to training material. They can use this material as and when required. This will motivate employees to make the most of training material, thereby boosting their existing skills.
3. They are secure
Yet another important aspect of maintaining cloud-based systems is data security. When you involve a third party to streamline business operations, you should keep in mind the risk to business-critical information. Therefore, you should ensure that data security is maintained at all costs. 
With a cloud service provider in place, all your data security concerns are taken care of. Your service provider will implement data security measures to step up protection and prevent cyber risks.
4. Strict password protection policy
Your cloud service provider will implement a stringent password protection policy wherein employees are educated about maintaining strong passwords that aren't easily tracked. They are also trained to change passwords periodically. Reports reveal that 44% of users change their passwords only once or twice a year; cloud providers ensure that isn't the case.  
Multi-factor authentication is an additional layer of security. Usually, you need a password and username to access an account. However, these are highly prone to theft and data leakage, therefore security is amped up by incorporating another layer in the form of a thumbprint or facial recognition. This improves security and safeguards critical information. 
5. Installation of firewalls
Software firewalls can be installed on devices or hardware firewalls can be installed on network entry points. Firewalls monitor incoming network traffic and block access to unauthorised and corrupted content. They also help identify suspicious malware and restrict access. This protects the system and the network as a whole from cybersecurity risks.
6. Incorporation of anti-virus and anti-malware software
Your cloud service providers will protect your system by installing appropriate anti-virus and anti-malware software. These will check the entry of malicious entities like malware and trojans into the system, thereby preventing it from getting corrupted.
7. Capability to scale-up
Cloud-based systems come with an in-built capability to scale up and down your resources. This will help you meet your emerging business requirements and facilitate unhindered productivity. 
For example, consider a scenario where your cloud-based HR system is designed in a way that allows 10 users to access the system simultaneously. Due to a seasonal spike in hiring, you will need to scale up the number of users. With a cloud provider in place, you simply need to inform them and they will comply instantly.
The best part is that this is a pay-as-you-use model. This means you will need to pay extra only for the additional resources utilised for the stipulated period. You may scale back to the original number of users once your demand is met. 
This capability of cloud-based systems will help you meet sudden spikes in demand. When you have the freedom to scale up and down, your HR processes will function uninterruptedly thereby positively impacting your entire business ecosystem.
8. Offers centralised access to information
HR department bridges between the several other departments in the organisation. Your HR system must have centralised access along with the ability to communicate with other departments seamlessly. 
Let us understand this with an example. Consider a couple of new hires joining your company. You will need to onboard them, provide them with a suitable seat, laptops, ID cards etc. Now, each of these processes is interlinked. While the allocation of the seat is done by the administrative department, laptops are provided by the IT department. So, when each of these duties is interlinked, centralised access to information comes into the picture.
It may not be possible for a siloed environment to succeed in this scenario. What if the IT person is on leave? Will the complete onboarding process come to a halt?
Organisations usually adopt the Unified Communication as a Service (UCaaS) model to break through this siloed structure. 
UCaaS facilitates the seamless flow of information within different departments in the organisation. This eliminates the chances of individual dependency and offers centralised access to information. With this kind of holistic view of critical data, stakeholders can function effortlessly with unhindered processes.
In the scenario mentioned above, with a UCaaS implemented, none of the departments are dependent on the other. They will function irrespective of other departments doing their job. Tasks that are pending will be put on hold but will not impact the functioning of other business processes. 
Therefore, HR systems that are implemented in organisations should be necessarily based on the cloud. Implementation of Unified Communication as a Service becomes mandatory due to its capability to initiate the uninterrupted and secure flow of information across various departments.
Wrap up
A competent HR system is the backbone of every organisation. In a siloed structure, HR systems may not be able to function independently, reducing the department's efficiency. 
With a cloud-based HR system and incorporation of the UCaaS, you can provide a holistic view of employee data thereby unifying the whole organisational setup.
Call us up at 0800-084-3663 or drop an email at [email protected] to know more.

Acefone provides a broad range of cloud communication services to businesses of all sizes, which includes Hosted Phone Systems, Free Phone Numbers, and Cloud Contact Center Solutions. Being the UK's leading provider of VoIP service provider, we always strive to provide excellent customer service and high-quality custom solutions to our customers.
https://www.acefone.com/blog/wp-content/uploads/2021/04/why-hr-department-cant-do-without-cloud-tools.jpg
376
737
Acefone Editor
https://www.acefone.com/blog/images_acefone/logo.png
Acefone Editor
2021-04-23 11:07:45
2023-03-21 08:30:13
Why Your HR Department Can't Do without Cloud Tools?