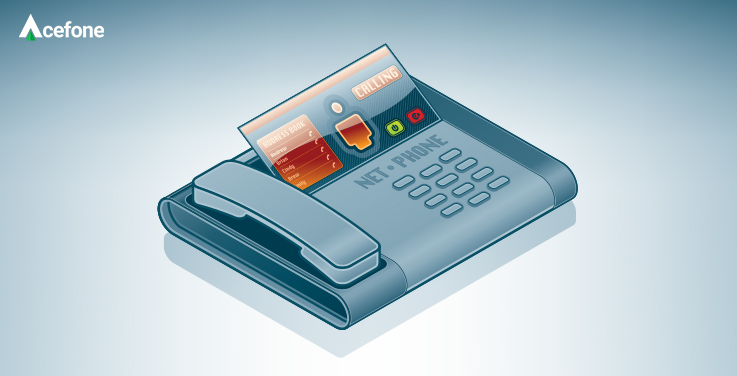 Auto-provisioning gives users the ability to activate their phone service online without the need for any IT or specific technical know-how.
Users will not need to enter any configuration settings to set up their phone lines; IP phone provider automatically deploys the correct settings to register the phone.
Easy Set-up 
Auto-provisioning makes the setting up and maintenance of IP phones in any office simple and convenient; making it a great option for any business looking to enhance their business communication.
As everything is operated online, it is easy for businesses to add new lines or remove unused lines to/from their phone system in just a few clicks. So, when welcoming new staff at busy periods, you can enable them to get started right away with no delays.
Remote Access
No matter where your staffs are based in the world, all you need to do is remotely set up the phones on whatever device they want to use and they can start making and receiving calls for your business right away. All the user has to do is a plugin and start using the phone!
Cost-Efficient
Auto-provisioning works in a way which cuts costs for businesses; with a traditional PBX system, you will need an engineer to come out and install new lines and carry out maintenance on the phone system which can become costly if any problems arise.
With IP phones this is no longer a concern as auto-provisioning takes away the need for a IT specialist; the lines can be installed with just a few clicks through your hosted phone provider's web portal.
Saves Time
Auto-provisioning saves users time as well as money, traditional phone systems require users to manually set up each phone and ensure it is connected in the right way to the right line; for larger businesses this use of time is not usually something they are able to commit to, causing problems with the flow of their work.
In modern businesses, anything which can save valuable time is worth investing in, so an IP phone with the ability to use auto-provisioning, saving hours and hours of work is a highly attractive prospect to most business owners.
This service provided by your IP phone provider defines plugin and play when you invest in a hosted phone system you can be sure to get a quick, efficient installation with no complicated engineering needed.
Simply plug the phones in and let them do the work connecting the relevant lines to your phone system. Auto-provisioning adds to the attractiveness of hosted phone systems, as businesses can expect downtime to be at an absolute minimum when making the switch.
Worldwide Access
Auto-provisioning also helps open up your business globally. You do not need to be physically present in any location to set up a phone and will have no need to hire any external contractors to set up your telephone system overseas.
You can complete all set up online and no matter where the agent is based they will be up and running and ready to take calls. You can also make other changes like their extension numbers, caller ID and much more with all the exciting features of an IP phone.
Similarly to opening up business globally, this technology can also eliminate the need for an office building altogether; as you can so easily control the phones of all of your agents anytime, anywhere. Overall, auto-provisioning is a technology which should be an essential part of any business' telephony.
If you would like your business to benefit from efficient, simple to use phone systems while still saving money at the same time, contact our team of expert hosted phone system advisers on 0800-084-3663.

Acefone provides a broad range of cloud communication services to businesses of all sizes, which includes Hosted Phone Systems, Free Phone Numbers, and Cloud Contact Center Solutions. Being the UK's leading provider of VoIP service provider, we always strive to provide excellent customer service and high-quality custom solutions to our customers.
https://www.acefone.com/blog/wp-content/uploads/2020/03/what-is-auto-provisioning.jpg
376
737
Acefone Editor
https://www.acefone.com/blog/images_acefone/logo.png
Acefone Editor
2020-03-13 12:18:38
2021-08-03 12:31:39
What Is Auto Provisioning Of IP Phones And How Does It Work?