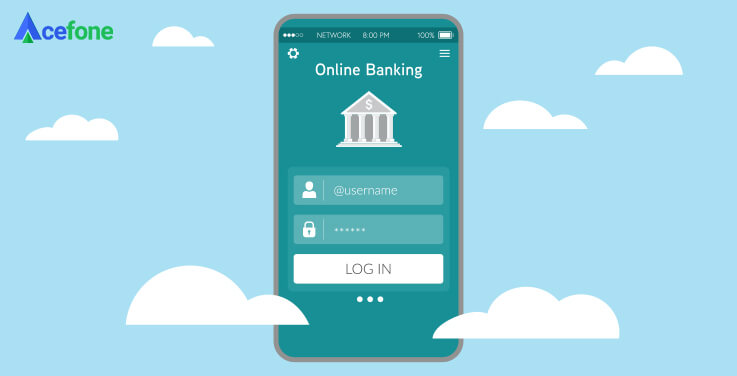 The banking industry is an ever-evolving ecosystem. Since this industry deals with sensitive data and involves a huge customer base with varying needs, it is prone to frequent changes. Needless to say, financial firms strive hard to keep themselves up-to-date with the shifting trends and demands of the customers. 
Moreover, customers often provide information that is highly critical for banks. A simple misuse or leakage of this information may adversely affect the reputation of the bank and result in huge losses for, both, the bank and the customer. 
Owing to these concerns, banks are leaving no stone unturned to eliminate the chances of any fraudulent activities or misuse of sensitive information. And aiding them in this endeavour, cloud services have emerged as a lifesaver.
Let us delve deeper into this.
According to a Forbes report, cloud computing is expected to jump from $67B in 2015 to $162B in 2020. This is an annual growth rate of 19%.
What Are Cloud Services?
Cloud services offer banks and capital market leaders the opportunity to save, access, and share sensitive customer information via the cloud. Since, cloud access is centralised, it enables financial firms to securely store data and applications and access later––anytime, anywhere––via an Internet connection. 
Furthermore, it helps banks to get rid of the silo effect, motivate enterprise-wide synchronisation, and obtain high-end analytics for deep insights.
Below, we have put together for you some ways in which cloud services benefit the banking industry. These are:
Helps provide better client services
Cloud services have a significant capability: they have the ability to facilitate centralised access to business-critical information for various stakeholders. This means that your bank staff can retrieve relevant information from anywhere across the globe without any restrictions or hassles. 
This capability plays an important role specifically if the bank has a distributed network. It allows changes, edits, and collaborative work on documents. Employees can also transfer crucial information via the cloud in a secure manner.
This helps both the customer and the bank representatives to remain on the same page. Any updates and changes reflect instantly and all the customer information can be obtained on a single screen, without having to switch between apps or even tabs.
This helps representatives deal with customers efficiently and also eliminates the chances of providing incorrect information due to the lack of timely updates.
Boosts operational efficiency
Cloud computing helps you stay on par with the latest technologies in the market. Your cloud service provider will keep updating your system, thereby helping you remain efficient. With the help of this capability, you can deliver services with a high level of operational competence. 
Furthermore, your cloud service provider will be responsible for these timely updates and overall maintenance of your cloud infrastructure. Thus, you don't need to hire an IT team exclusively for the maintenance of your cloud infrastructure.  
From the initial set-up and maintenance to ongoing updates and scaling, your service provider will take care of everything. All you have to do is focus on your core business activities. 
Every day is not the same for a banker. On some days, there may be a sudden increase in the number of customers trying to reach out to you for query resolution. This will affect the balance between customer-facing operations and core business processes. 
Cloud computing can help you deal with peak traffic and resolve customer queries with absolute ease and professionalism. These services are scalable and can be stretched based on your specific requirements.
For example, if you need more infrastructural space due to an increase in the demand for customer-facing services, you will simply need to inform your cloud service provider. Later, when peak traffic has reduced, you may scale down to the original infrastructural capability.
The flexibility to scale up and down based on particular needs allows effective infrastructural utilisation. It also eliminates the chances of infrastructural wastage. Moreover, you will need to pay only for the infrastructure that you used rather than paying for a generic specification. This does not burn a hole in your pocket.
Cloud services help banking firms remain agile. In a distributed environment, bankers need to work on multiple tasks from different locations. Centralised access makes this easy.
You may access updated information from anywhere across the globe and serve your customers. It also allows banks to easily move representatives between locations and projects based on current demand and requirements.
With such flexibility and agility, it becomes easier to focus on customers' demands and take quicker and more informed decisions. Additionally, you're also able to focus better on your goals since you're not distracted by other concerns. 
Since financial institutions deal with sensitive information day in, day out, it is important to make sure that your bank has established state-of-the-art security measures to safeguard customer information. The slightest leniency in this regard may severely impact the operations and reputation of your bank. 
Cloud services lend a helping hand in this scenario. Cloud technology comes with high-end security protocols that reduce the risk of data leaks or breaches. Cloud services are necessarily security compliant and stay on par with the market changes. 
Moreover, your cloud service provider will perform patching and update the security system to guarantee the absolute security of all your data.
Provides business continuity and disaster recovery options
What do you think will happen if your bank server crashed suddenly? Doesn't the thought scare you? However, no matter how hard we try, there are times when this does happen. 
An unexpected downtime, cyber-attack, or natural disaster may disrupt your business operations completely. You should note that the banking sector is highly sensitive to such disasters. Even the slightest interruption may bring everything to a halt, causing irreparable loss and unrest among customers. 
Cloud services remove this challenge. All your information is stored on servers that are situated in several locations across the globe. So, downtime, due to any reason, may not impact the data on the cloud. 
Moreover, there's always a copy of all the data on the cloud that can be retrieved at any time if there is a need. In case of a natural disaster or downtime, your service provider will be able to easily restore your data, thereby facilitating uninterrupted business operations.
Reduces infrastructural costs
As discussed earlier, your cloud service provider ensures to set-up your infrastructure while also taking care of maintenance and updates. 
If you intend to take care of your IT infrastructure in-house, be ready to shell out a fortune. After all, not only will you be investing in bulky hardware and software, you will also regularly have to pay for maintenance and repairs.
You will also need a special team of IT agents to get you started and then look after your systems. And hiring the right pool of IT talent may be another herculean task. With cloud computing, you don't need to worry about this, since set-up and maintenance are looked after by your provider. 
This aspect of cloud services saves you costs and, also, enables better inclination towards your operational workflows.
Offers better flexibility
The needs of the banking industry keep on changing and evolving, and it is wise to adapt to the latest trends. This may require knowledge about updated technologies or integration with state-of-the-art tools. 
It may be difficult for a banking firm to take care of these changes that need technical expertise. And recruiting talents for this purpose may result in heavy expenditure.
Your service provider can help you with integrations and system updates based on your specific requirements. All you need to do is simply communicate your list of requirements and then rest assured that things will be taken care of effectively. 
Parting words
Cloud services have become a buzzword in the world of business. The banking space has also experienced a positive impact owing to the capabilities of cloud services. 
Hopefully, all the qualities that we have discussed will offer a sneak peek into a few of the many benefits of cloud services that help ease banking operations. 

Acefone provides a broad range of cloud communication services to businesses of all sizes, which includes Hosted Phone Systems, Free Phone Numbers, and Cloud Contact Center Solutions. Being the UK's leading provider of VoIP service provider, we always strive to provide excellent customer service and high-quality custom solutions to our customers.
https://www.acefone.com/blog/wp-content/uploads/2020/12/cloud-services-for-banking-industry.jpg
376
737
Acefone Editor
https://www.acefone.com/blog/images_acefone/logo.png
Acefone Editor
2020-12-18 07:40:46
2023-03-24 11:09:51
Why Cloud Services Are Essential For The Banking Industry?