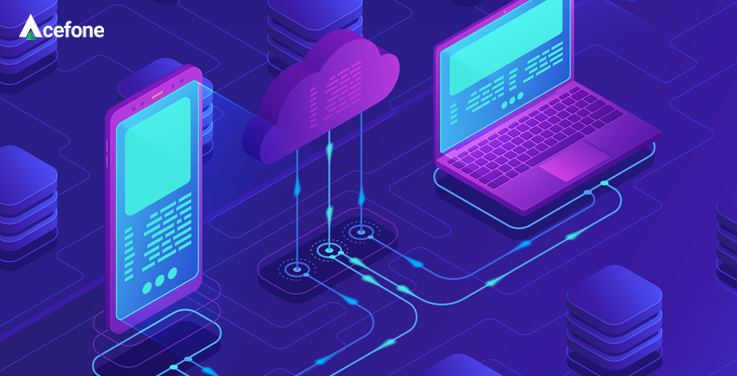 ISDN, or Integrated Service Digital Network, will be switched off in 2025; this means businesses will have just under five years to find an alternative solution. This should not be a worry for businesses, as this provides a great opportunity for businesses to upgrade their telephone systems and ensure they are getting the most they possibly can from their phone systems.
Opportunities To Save Money
Hosted phone systems are much cheaper on call costs than traditional phone systems, so the sooner your business changes their phone system over the sooner you can start saving money. A hosted phone system will not hold back your business' growth either, you can add as many lines to your phone system as you need at no extra cost; this means there are unlimited opportunities for your business to grow with no extra costs involved.
Opportunity To Increase Security
A traditional phone system is much less secure than a hosted phone system; if anything should happen to your business' premises your phone system can quickly be restored and you can seamlessly continue calls on any device you use. Adhering to security regulations, your data is stored remotely to ensure that it is safe from attackers and that the trust between your business and customers is maintained.
If something happened to your business' premises a traditional phone line could be lost along with all of your customer data. So, changing to a hosted phone system can give you the opportunity to safeguard your phone system, customer data and business' reputation.
Opportunity To Add Features To Your Phone System
If you have always had a traditional phone line, you will not have been able to enjoy the amazing features of a hosted phone system; so you can take this opportunity to introduce them into your business. Add a virtual assistant to take any calls when you cannot, customise your number to a freephone number,  use video and conference calling and much more right from your phone system. Your phone system works for you too, being able to move seamlessly between devices means you can work from anywhere in the world with an internet connection and you can hire staff in any location.
Opportunity To Widen Your Talent Pool
A hosted phone system, unlike ISDN, allows your staff can work from anywhere in the world without any issues. This means you can widen your talent pool to anyone suitable all over the globe and can ensure that you hire the best people for the job, with no restrictions on location. This also means that you can ensure someone is online at all times to deal with customer queries no matter what time zone your customers are in.
With a traditional phone system, this would be almost impossible without opening new premises in a different country; however, with hosted telephony you can recruit anywhere with no need for expensive premises, plus call costs are low so you can expand as far as you want to. Staff can also keep in touch with their colleagues around the world with conference calling and video calling through your hosted phone system.
Opportunities To Keep Ahead Of Your Competition
With all of the features, security and freedom a hosted phone system can give you compared to a traditional phone system you can make sure your business stays up to date with technology and also keeps up with the competition. If your business has access to amazing features such as virtual assistants, customised numbers and video calling this means you can serve customers much more effectively than your competitors. The improved customer service is sure to impress existing and prospective customers and make them more likely to purchase from your business over that of a competitor; helping you increase profits and maintain an edge on the competition.
If you'd like to take advantage of all the opportunities a hosted phone system could bring you and are tired of being restricted by your traditional phone line then get in touch with our team of expert hosted telephony advisers who can take you through the whole process on 0800-084-3663.

Acefone provides a broad range of cloud communication services to businesses of all sizes, which includes Hosted Phone Systems, Free Phone Numbers, and Cloud Contact Center Solutions. Being the UK's leading provider of VoIP service provider, we always strive to provide excellent customer service and high-quality custom solutions to our customers.
https://www.acefone.com/blog/wp-content/uploads/2020/02/end-of-isdn-best-opportunity-for-businesses.jpg
376
737
Acefone Editor
https://www.acefone.com/blog/images_acefone/logo.png
Acefone Editor
2020-02-07 07:01:06
2023-01-20 11:40:07
End Of ISDN: How This Is The Best Opportunity For Businesses