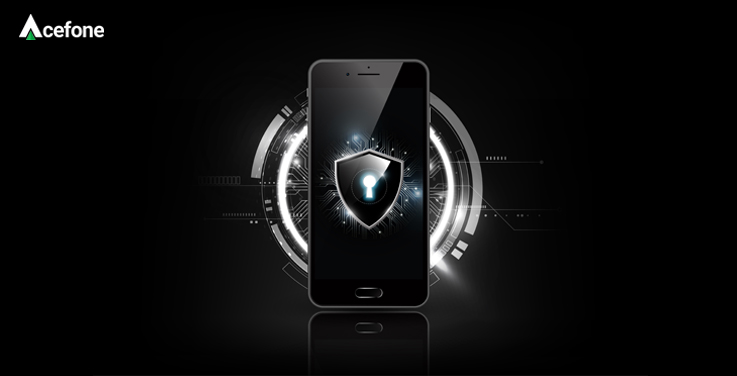 When adopting any new technology, it is natural to have concerns over security and moving to a hosted phone system is no different. If you are used to your traditional phone system, you might not be too sure how secure a phone system and storing information in the cloud is.
So, we're here to answer the most frequently asked questions on hosted phone system security.
Is my data secure in the cloud?
You might be concerned about your communication data being hosted in the cloud. But, the reality is that the data stored on traditional computer systems or within your phone system can be vulnerable to attack – or, should something happen to your business' premises, your phone system could be destroyed and all your data lost.
With a hosted phone system, this will not happen as your it is saved securely in the cloud and data is therefore encrypted; helping to stop unsolicited access and protection from security threats.
Most reliable hosted phone service provider such as Acefone store your data in different geographical locations – adding an extra layer of protection for your business in the event of an attack.
Are hosted phone systems more vulnerable to security breaches?
Hosted phone systems and traditional phone systems carry the same risks associated with security breaches.
A hosted phone system is no more vulnerable than a traditional phone system and could actually be described as safer as the cloud technology means your data is securely held off-site and is encrypted making it harder for attackers to get their hands on.
Whether it is Denial Of Service attacks, interception of calls or malware attack, your data is protected with security safeguards such as continuous network monitoring, 2-factor authentication, encryption, firewalls, anti-virus and more.
Does the cloud provide any extra security?
Cloud-hosted phone providers invest in innovative new security measures, which can be passed on to their customers; so hosting your phone system in the cloud can give you an extra layer of security a traditional phone system cannot.
Additionally, you can be assured that your data will not be lost if it is saved securely in the cloud, should you need access or if something is lost on your site, you can quickly access it in the cloud.
To help ease your worries, reliable VoIP providers offers security from any threats so your client data is safe from any attacks, which also will help increase the level of trust between you and your clients.
How can I keep my phone system secure?
Hosted phone service providers give you plenty of ways to customise privacy on your phone system to ensure optimum security should you want to increase your system security.
You can maintain and customise privacy to match your business' needs by controlling your caller ID. If you would like to make outgoing calls but do not want those receiving the calls to see where this is coming from (to stop nuisance calls, or scams coming into your business which might put your system at risk).
You can also put call screening in place, which can also help stop dangerous scam calls coming into your business; protecting your staff from potentially giving out details to attackers.
Acefone protects your business data by implementing robust security safeguards at every level – network, physical, host, application and data so that you are always protected from security threats.
Will my hosted phone system be compliant with security regulations?
Most reliable providers offer multi-level security measures to help secure incoming and outgoing calls giving you another level of protection against dangerous scam calls.
Cloud telephony lessens the burden of complying with regulations on your business, taking the stress away and making sure your phone system is fully compliant. Meeting the highest standards, providers store customer data in the cloud adhering to PIC, FCC, GDPR and CPNI to ensure the most secure business communication.
Conclusion
In the unlikely event that your business is subject to an attack, or something happens to your physical office premises; you can rest assured that your hosted PBX service provider have procedures and processes in place to ensure your data is safe in the cloud and that you are protected with important regulations.
Hosted phone systems are very secure and can actually provide extra security compared to traditional phone systems; if you'd like to discuss the security of a hosted phone system, call our expert team on 0800-084-3663 for a free, no obligation discussion.

Acefone provides a broad range of cloud communication services to businesses of all sizes, which includes Hosted Phone Systems, Free Phone Numbers, and Cloud Contact Center Solutions. Being the UK's leading provider of VoIP service provider, we always strive to provide excellent customer service and high-quality custom solutions to our customers.
https://www.acefone.com/blog/wp-content/uploads/2020/01/is-hosted-phone-system-secure.jpg
376
737
Acefone Editor
https://www.acefone.com/blog/images_acefone/logo.png
Acefone Editor
2020-01-22 07:27:03
2021-08-02 14:58:03
Is Hosted Phone System Secure?